bbq pork wraps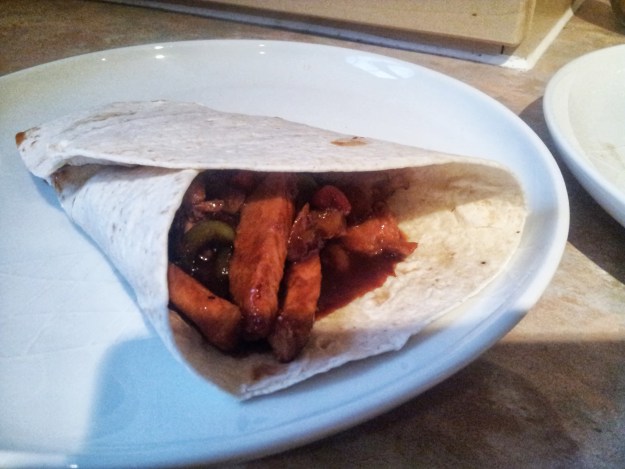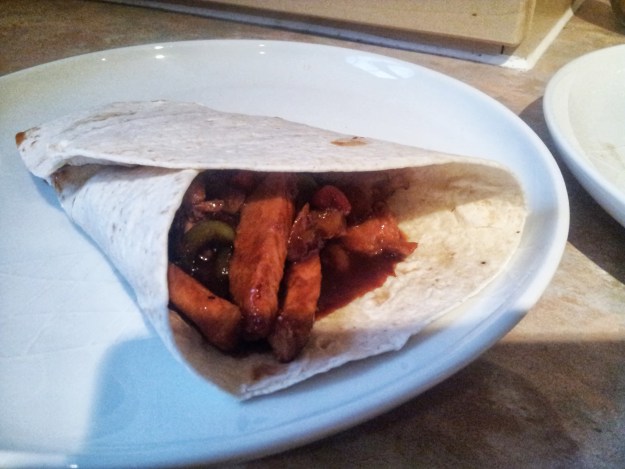 I'm a massive convert to FarmFoods. I've been packing my freezer once a month with a whole bunch of things, like burger buns, ice cream, frozen mince and other bits and bobs. I'm also a big fan of their dried noodles and wraps. They're really helping to pad out my weekly shop with backbone ingredients that are always on hand. Reaching for a bag of frozen onions is so useful on a weeknight to shave time off that midweek meal.
I'm well aware this reads like a sponsored post, but I swear it isn't!
And this recipe is packed with things from my freezer. The BBQ sauce isn't; but it's a great standby which you probably have the ingredients knocking about for anyway. It's super-rich though, you don't need much of it. With a turn of speed you can knock this out in under 15 minutes, serving with coconut rice.
BBQ Pork Wraps (serves 4):
For the BBQ sauce:
75ml tomato ketchup
75ml soy sauce
75ml balsamic vinegar
75ml honey
For the wraps:
4 frozen pork loin steaks
50g frozen onions
50g frozen mushrooms
50g frozen peppers
4 flour tortillas
For the BBQ sauce, combine the ingredients in a sauce pan over a high heat. Allow to bubble until thick and gloopy and then remove from the heat.
In a frying pan over a high heat fry the mushrooms, onions and peppers. When tender remove to one side and add the pork steaks. When golden on one side flip over. After a couple of minutes cooking remove from the pan and slice into strips. Return the pork, mushrooms, onions and peppers to the pan and continue to stir fry for a couple more minutes until the pork is cooked through. Ladle in a quarter of the BBQ sauce and stir to coat, then spoon into wraps. Serve with rice and more sauce on the side.