braised puy lentils with leeks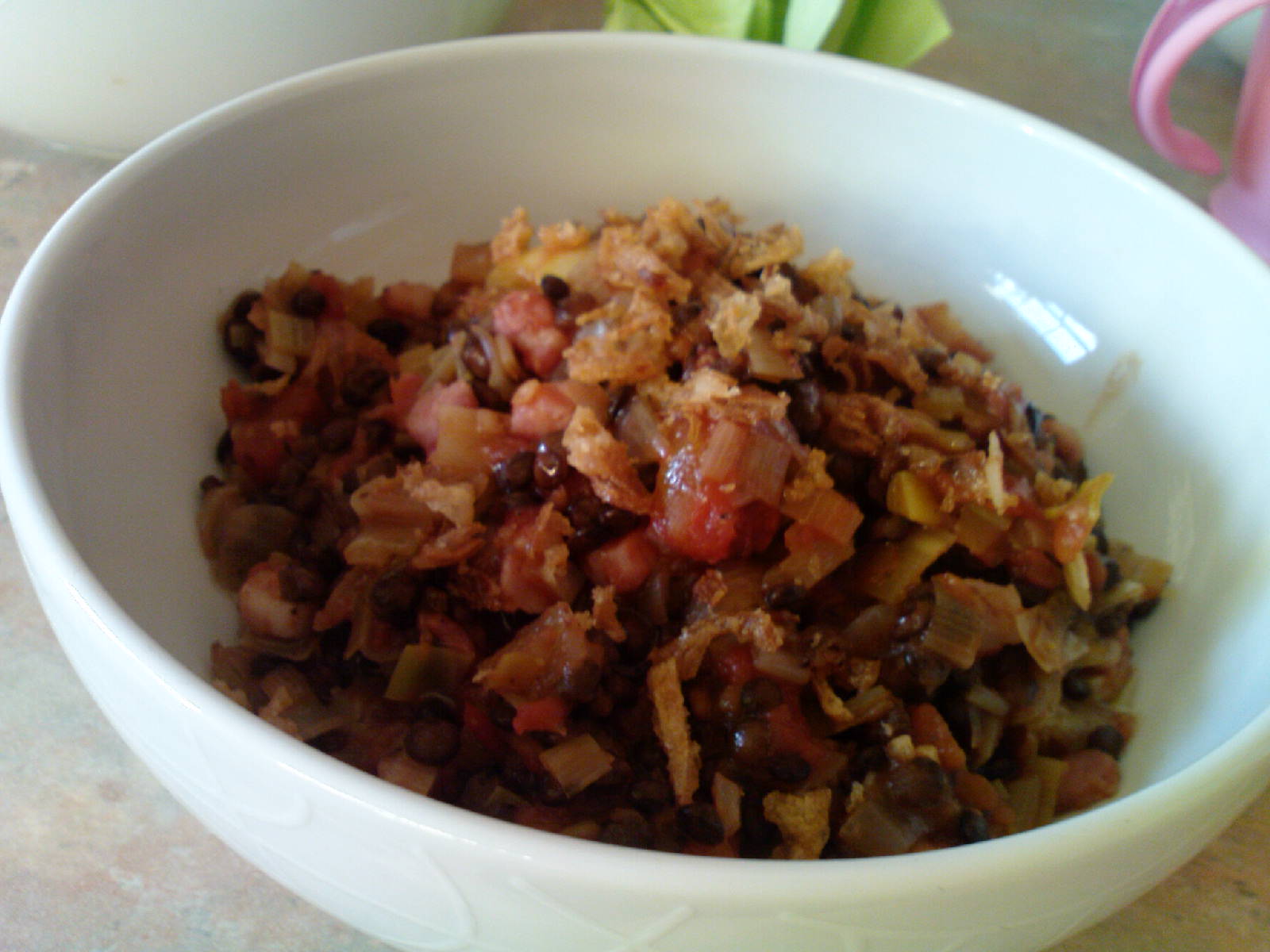 I happened upon this recipe on the Merchant Gourmet site. I'm a big fan of leeks generally, but what attracted me to this was the chance to try out some ready-to-eat puy lentils. I love lentils, particularly puy, but who has time for all that soaking and boiling? As you may be aware I've no problem with pre-cooked grains, pulses and noodles, as they cut into the time required for a given dish substantially.
It's a lovely mix of flavours, but it really shows off the lentils – tender but with a meaty bite, and that lovely pepperyness you associate with puy lentils. Very tasty!
Braised puy lentils with leeks:
1 onion, diced
2 cloves of garlic, finely diced
200g diced pancetta
2 leeks, sliced
3 sprigs of thyme
200ml vegetable stock
Pinch of cayenne pepper
1 tin tomatoes
1 pack ready-to-eat lentils
Dried onions, to serve
Fry the onions and garlic over a gently heat until softened. Add the pancetta, raise the temperature and fry until coloured on all sides.
Add the leeks, thyme and a pinch of cayenne pepper and cook for a couple of minutes until starting to soften. Add the stock and tomatoes and simmer for a further ten minutes.
When the leeks are tender, add the lentils and cook for a further couple of minutes until the lentils are warmed through. Check for seasoning at this point, you may need some salt and perhaps a pinch of sugar if your tomatoes are a little sharp. Serve garnished with dried onions.