broad bean and artichoke salad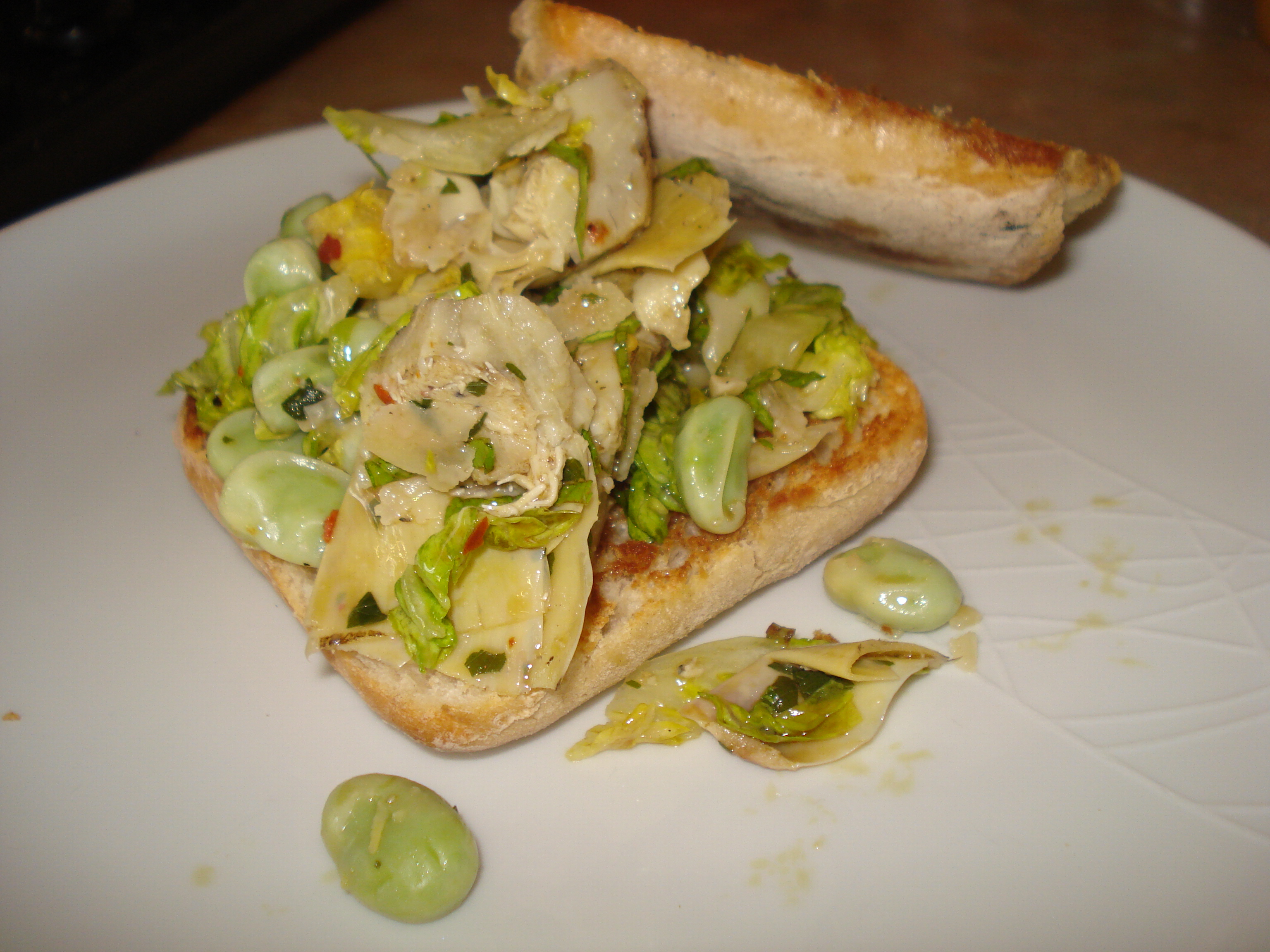 Felt like something quick, easy and wholesome for dinner tonight. I found this recipe on Merchant Gourmet's site and had a bash. It was very filling and had lots of earthy flavours going on, but I didn't feel the mint added anything and yet there was still something missing. A really sticky-sweet balsamic dressing might do the trick, or perhaps a little grated apple.
Not a bad start, but needs some work.
Broad bean and artichoke salad:
6 tablespoons pumpkin seed oil
100g parmesan shavings
1 ciabatta loaf
400g grilled artichokes
finely grated rind and juice of 1 lemon
300g frozen broad beans
1 little gem lettuce, finely shredded
handful fresh mint leaves, roughly chopped
Boil the broad beans for 4-5 mins until tender. While draining add a little pumpkin oil and lemon juice, tossing around to coat.
Lightly brush the cut sides of the ciabatta with 4 tbsp of the Pumpkin Seed Oil and place cut side up on the grill pan and scatter with salt flakes. Lightly grill for 1-2 minutes until pale golden and crisp.
Meanwhile place the artichoke hearts into a bowl with the lemon rind and juice, remaining Pumpkin Seed Oil, broad beans, little gem, mint and parmesan and toss together. Season generously with a little salt and plenty of freshly ground black pepper and toss again.
Serve the salad on the warm toasted ciabatta.