diplomatico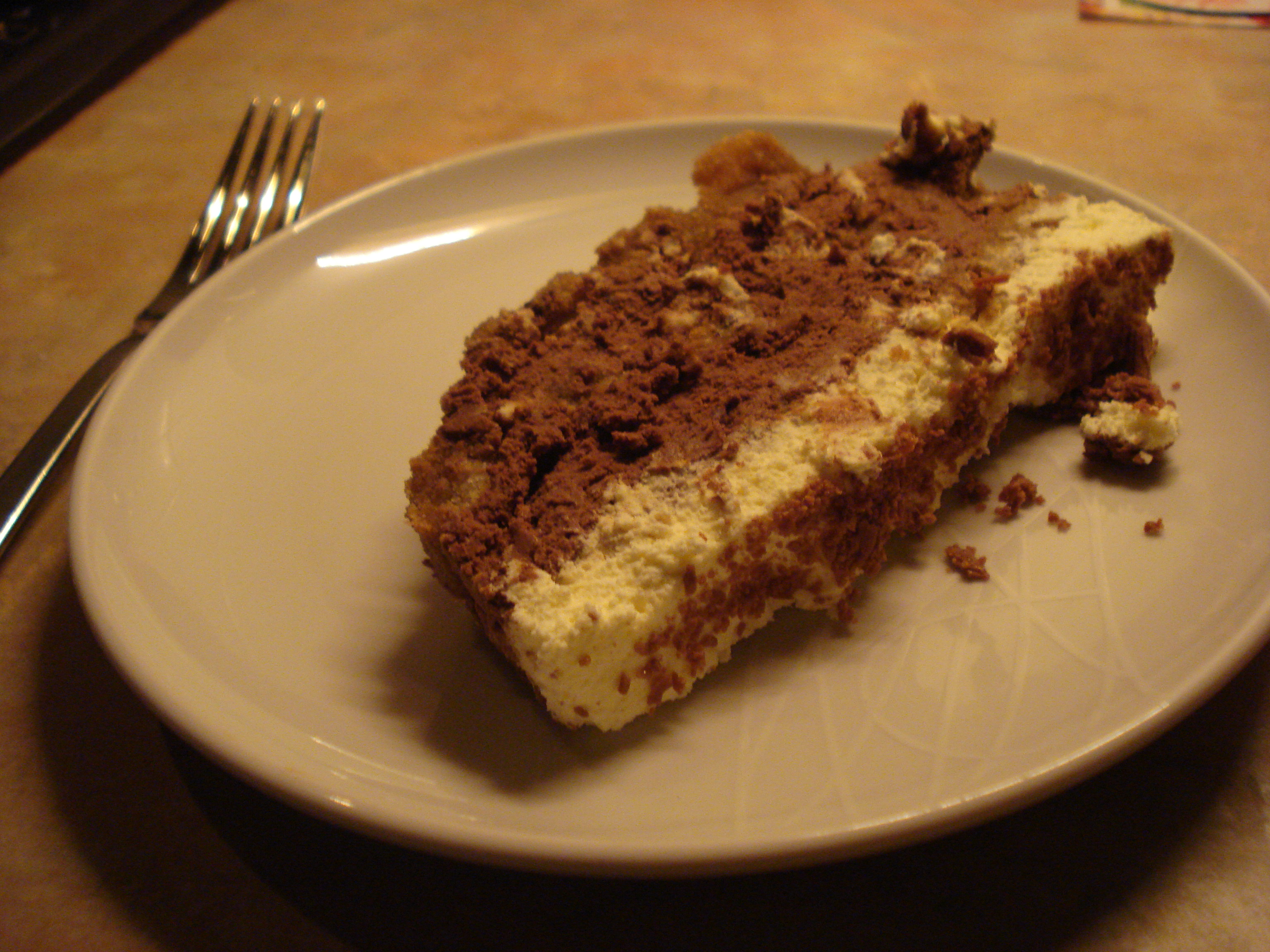 A fudgy-textured and sweet treat: the diplomatico, the twin brother of the tiramisu only with worse PR. I've gone for a cross-breed here blending elements of both desserts. A diplomisu, if you will. This can be made a day or so in advance (always handy) and for best results leave it out of the fridge for 20 minutes or so before eating; the textures soften and taking the chill off enhances the silky, creamy texture. If you like boozy coffee-alcohol puds, this is one for you.
Sponge finger tip: I think this works best with really sodden sponge biscuits. You can obviously only submerge them for a few seconds before they turn to mush in your hands. To avoid this, give them a short dip until starting to soften and place them in the dish. Then gently drizzle with more marinating liquor to increase their drunkenness. Do this slowly to ensure the fingers have time to absorb the liquid.
Diplomatico:
500ml double cream, whipped to soft peaks
250g mascarpone cheese
120g dark chocolate, melted
50g icing sugar
150ml strong coffee, cooled
5 tablespoons marsala
About 30 sponge fingers
Grated chocolate, to serve
Whip the cream to soft peaks, and reserve about a third of it.
Stir the icing sugar and mascarpone together, then fold into 2/3 of the softly whipped cream. Gradually fold in the melted chocolate. Check for sweetness at this point as this will be where most of the sweet taste from the pudding will come from, and add more icing sugar as necessary.
Stir the coffee, marsala and a tablespoon of icing sugar together. Dip the sponge fingers in the mix until soggy, and then make a layer of them in a rectangular cake tin (I use a silicone one to get the dessert out easier later).
Add a layer of chocolate cream, then follow with more boozy biscuits. Keep layering, ending with sponge fingers. Add the remaining cream on top of this and refrigerate for at least a couple of hours.
Before serving garnish with grated chocolate, then cut into thick slices.