golden seeded burgers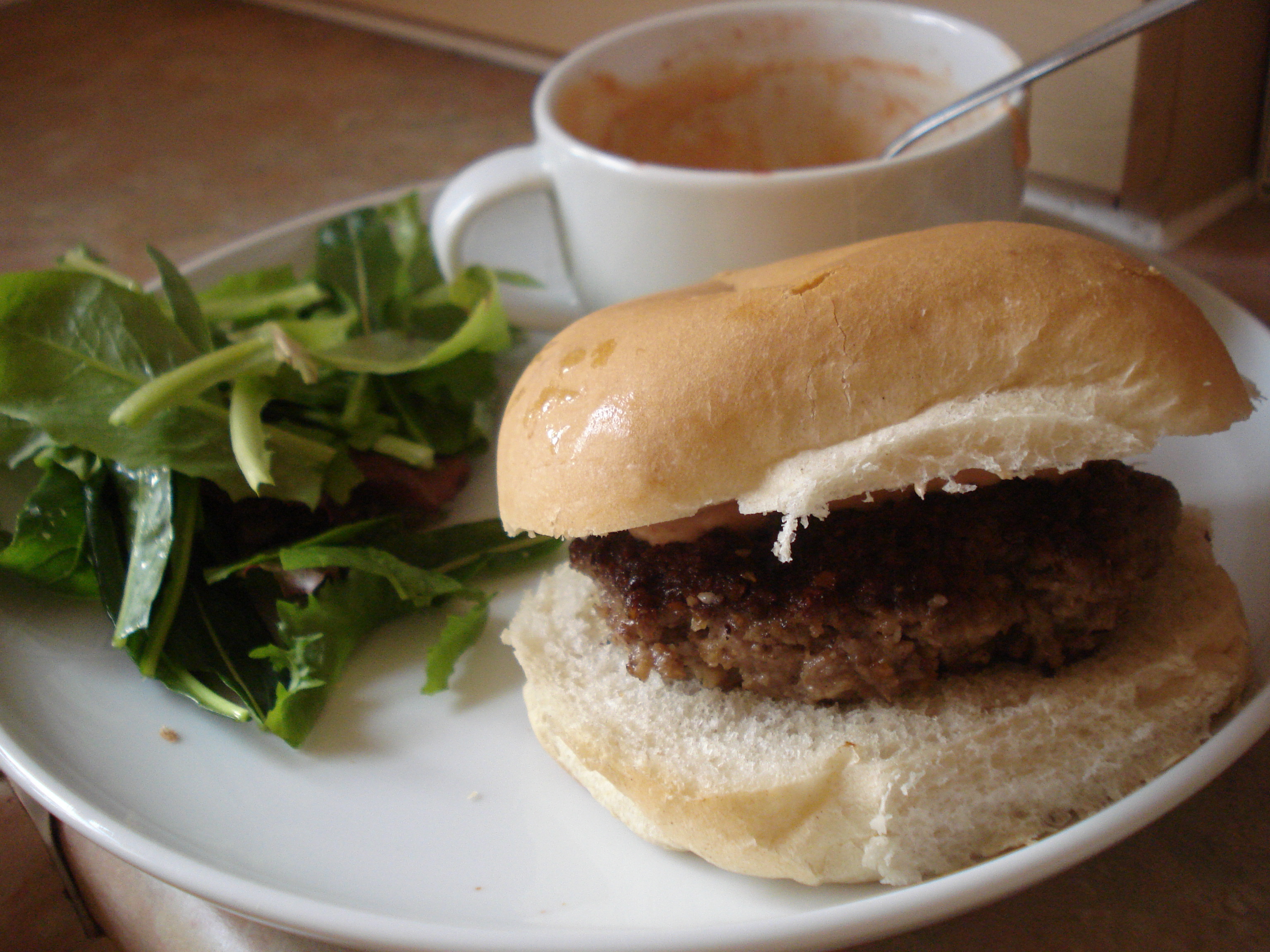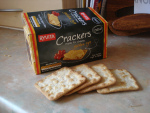 Ryvita sent me some of their new Ryvita Crackers for Cheese recently. They're in two flavours: golden rye and black pepper, and are apparently very low in calories. They're very tasty and great with cheese. For more information, take a look at their Facebook page. But the sweet, almost honeyed flavour of the golden rye set me thinking…
I've used crackers in a burger mix before and they came out great, so I tried them here. And they work absolutely great, filling the mouth with rounded flavours, and combining with the warmth of the seeds for a really different tasting burger.
Golden seeded burgers (makes 6):
For the burgers:
6 Ryvita golden rye crackers
1 teaspoon nigella seeds
1 teaspoon sesame seeds
1 teaspoon cumin seeds
1 teaspoon smoked sea salt
Few grinds of black pepper
2 tablespoons olive oil
500g beef mince
1 tablespoon mushroom ketchup
Oyster sauce
For the spicy mayo:
2 tablespoons mayonnaise
1 tablespoon tomato ketchup
A pinch of paprika
Juice of ½ lemon
Combine the crackers, seeds, salt and pepper in a pestle and mortar and grind to dust. Mix with the oil, mince and mushroom ketchup and form into 6 even patties. Chill in the fridge for an hour before cooking to firm up.
For the mayo, mix all the ingredients in a bowl and set to one side.
To cook the burgers, get a griddle or frying pan very hot and grill the patties for 4 minutes on one side. Flip the burgers over and baste the cooked sides with a glaze of oyster sauce. Cook for a further 4 minutes (or until done as you like – note the burger will look very dark brown due to the seeds) and serve with mayo in a soft white bun.