home made whipped rosemary butter

So why is this post about butter of all things? I recently stayed at The Cricketers in Clavering. You can read my review of the accommodation and restaurant here.
Before the starters came a plate of bread and butter was laid out, and Chris always says you can judge a restaurant by their bread and butter. The butter was superb, light and airy packed with herby flavour. I just had to recreate it.
If you've never made your own butter, it's very simple. Depending on equipment you have it might be long-winded, but not difficult. Just beat up some double cream for a bit until you have a solid lump and there you go. Give it a try!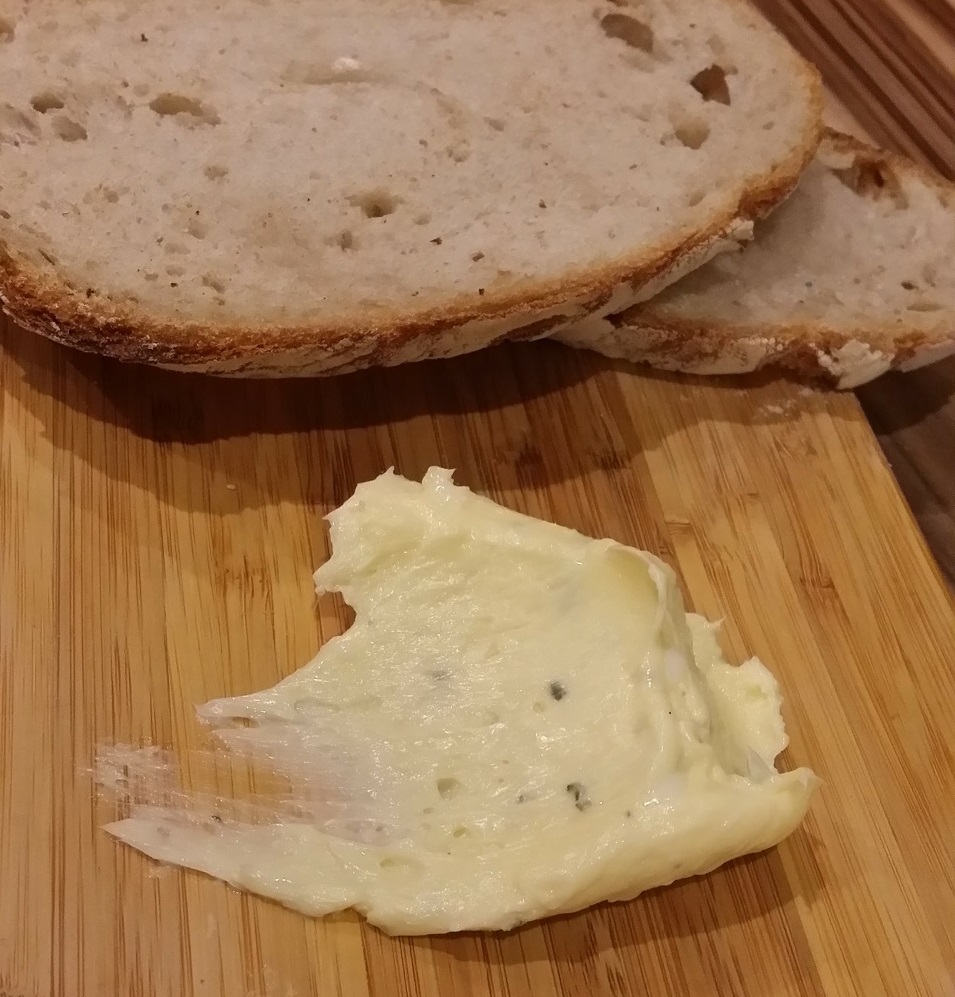 home made whipped rosemary butter
Ingredients
500

ml

double cream

Maldon sea salt

fresh rosemary
Instructions
If you have a food processor or blender, use it. Otherwise get a clean jam jar with a lid. Also, put a couple of wooden spoons or spatulas in some iced water. This will help with shaping later - you can use your hands but it gets very messy very quickly.

Put the cream in your processor / blender and leave on a medium speed. It will whip up, get thicker and then turn into an overwhipped fluffy mess. Keep going, scraping down the sides if necessary. After about 15 minutes, very suddenly it will turn into a clumpy mass with a liquid sloshing about. You've now made butter, and the liquid is buttermilk. If you're doing this in a jam jar, just shake it continually until this happens (you may need to take it in shifts with a friend!).

Knead and squeeze the butter to squeeze out as much buttermilk as possible. You're now ready to shape the butter using your wooden spoons, folding in salt and rosemary to taste (I used a large pinch of salt and 1 sprig of finely chopped rosemary). You can use your butter straight away or pop in the fridge storing as butter. Keep the buttermilk for baking scones or soda bread. To make whipped butter, read on.

Take your butter out of the fridge 30 minutes before use. Beat with a spoon until loosening, and slake with a tablespoon of buttermilk to lighten up. It'll turn fluffy like buttercream icing, and is ready to use.