le garrick restaurant review
I do love a burger. Like everyone else seems to at the moment; it's difficult to chuck a brioche without hitting a trendy burger outlet. Whether it's hand-reared cattle, wagyu steaks or ten patties in a bun each place has it's own gimmick. So when it comes to National Burger Month there's no shortage of eateries looking to join in. This includes non-burger specialists, like French restaurant Le Garrick (Garrick Street, Covent Garden).
Le Garrick has been in the well-trafficked theatre location for nearly 30 years. When I mentioned the place to a colleague they gushed about the steak they'd had there previously. It's clear the place is aiming square at the brasserie style with it's mahogany tables, wicker baskets and kooky alcoves. Greeted by Jacques and Martha, I took to my chair with house bread – a decent, crisp baguette – and recommended by the waiter, I started with Basque-inspired calamari rings.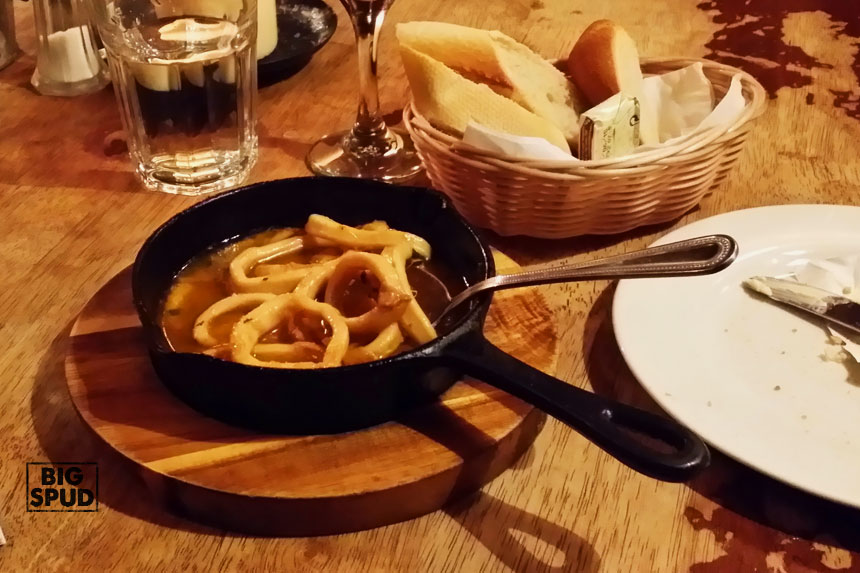 The calamari rings were well cooked although I found the broth flavoured with chilli, coriander and ginger a little too spicy. It left quite the tickle in my throat. Not to say I didn't paw at the bowl with spare bread though…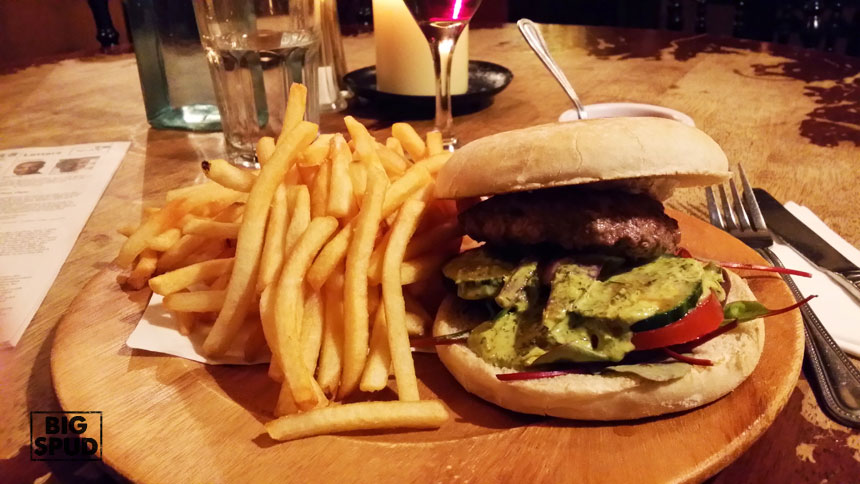 To the reason I was here: the Le Garrick burger. They would prefer it described as a steak hache of course; a blend of beef and lamb with cucumber and tomato, on a soft bun and topped with either blue cheese or Emmental (I plumped for creamy blue). The burger is meaty and tasty and the salad fresh and crunchy. The blue cheese provides a great seasoning. But the revelation is the dill-powered French dressing, the bright and piquant notes are sharp against the umami. It's a really tasty burger and with a pile of frites on the side it makes a cracking indulgent lunch.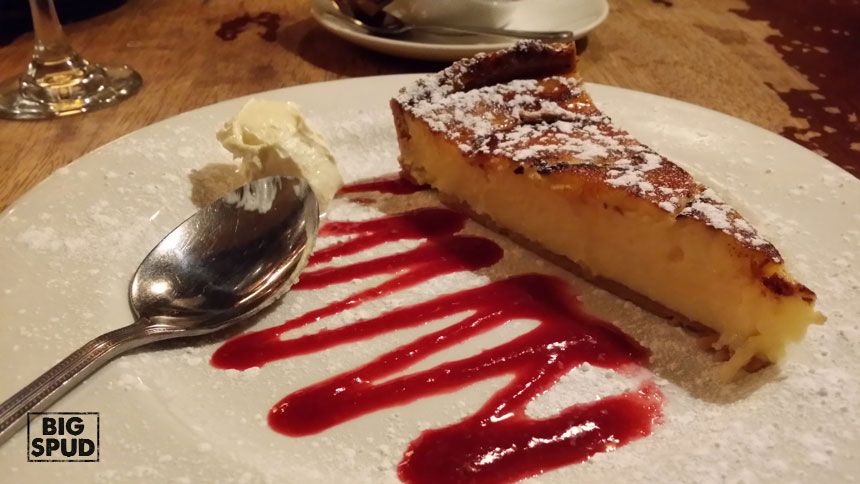 I was also recommended the tarte au citron by the waiter. I found it a bit disappointing. While the texture was perfectly smooth and the pastry crisp it lacked the haymaker punch of lemon I would hope for. After all it's a French classic in a French restaurant – I'd expect it to be top-notch.
The service was great and the atmosphere convivial, and I'd definitely go back for the burger alone. During May the burger is 30% off, which means for £12.50 you get the burger with a side of fries plus a drink (house wine, beer or soft drink). Pretty good value for a hearty meal in the West End.
I dined as a guest of Le Garrick. Views are my own. 
Le Garrick Restaurant
10-12 Garrick Street
Covent Garden
London WC2E 9BH
Tel: 020 7240 7649
Email: info@legarrick.co.uk