leek and potato soup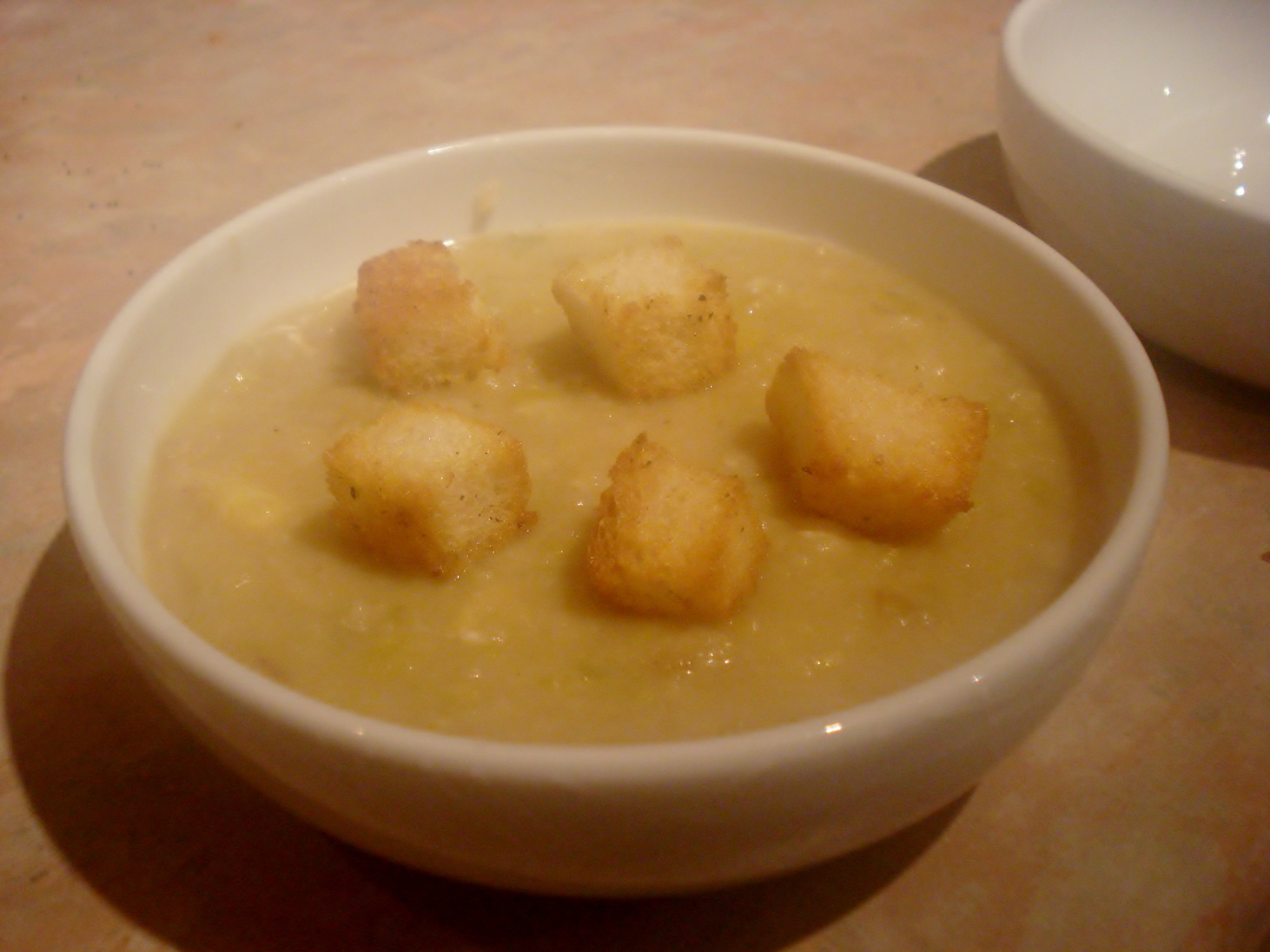 If you've got some cracking ham stock knocking about from a recent joint, why not make some amazing leek and potato soup? Especially if Philadelphia give you a hand on Twitter. Stirring cream cheese through it right at the end leaves you with a creamy, tangy finish… lovely.
Leek and potato soup:
3 leeks, diced
5 maris piper potatoes, peeled and diced
2 pints ham stock (or equivalent other stock)
100g cream cheese
For the croutons:
2 thick slices of bread, cut into chunky cubes
1 tablespoon sunflower oil
Sea salt
Pinch of paprika
Preheat the oven to 180°C.
Heat a little oil in a large casserole pot. Drop in the leeks and cook gently for a couple of minutes, until the leeks have softened. Stir in the potatoes then add the stock. Bring up to the boil and simmer for 20 minutes or until the potatoes are tender.
When the soup is about halfway, toss the bread in the oil, salt and paprika. Pop on a baking tray and roast for 10 minutes, or until the bread is crispy and golden.
When the potatoes are tender, use a hand blender to pulse the soup a little. I like it roughed up a little so there's plenty of texture remaining. Whisk in the cream cheese in chunks and check for seasoning. Serve with the croutons.