pickled cabbage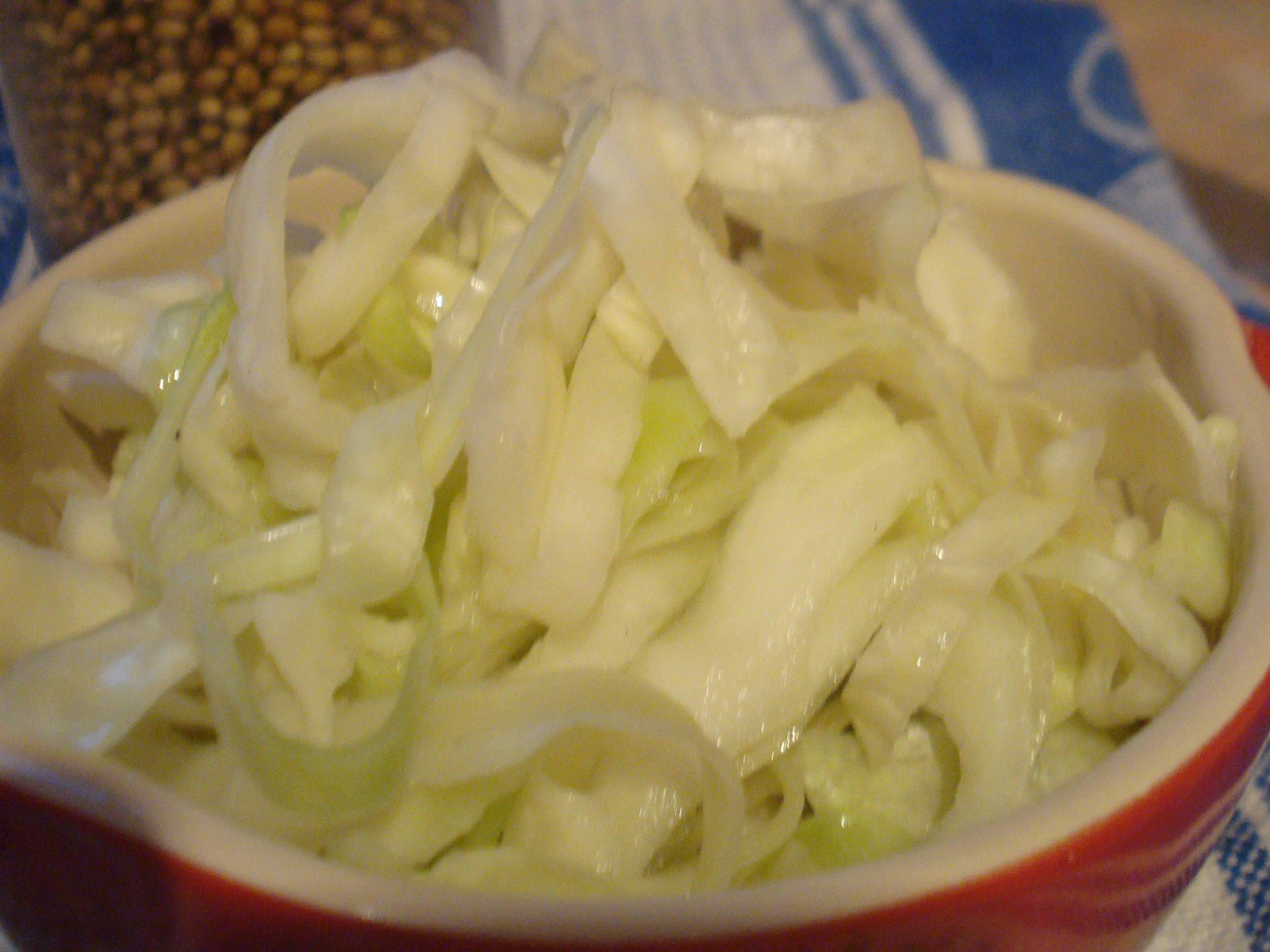 A guilty pleasure of mine is a kebab from a kebab shop. I don't even get drunk to have them. Part of the fun is reeling off the list of accompaniments you want with yours. One of my favourites is the pickled cabbage. As such, I've perfected my own kebab shop-style pickled cabbage.
Pickled cabbage:
¼ white cabbage, finely shredded
1 tablespoon coriander seeds
1 teaspoon fennel seeds
4 tablespoons white wine vinegar
2 tablespoons white vinegar
White pepper
Sea salt
Combine all the ingredients and toss well. Pick up the cabbage and let it drop back into the bowl through your fingers to mix. Add a really large pinch of salt at this stage, and you'll adjust it later.
Leave for two hours or more, tossing every half hour. When it's tenderised to where you like it (about two hours for me), check for seasoning. Use salt, pepper, more white wine vinegar and a maybe a pinch of sugar to get the flavour balance of salty and sharp. If it's gone too far you can always rescue it by rinsing under cold water.