roasted cauliflower rogan josh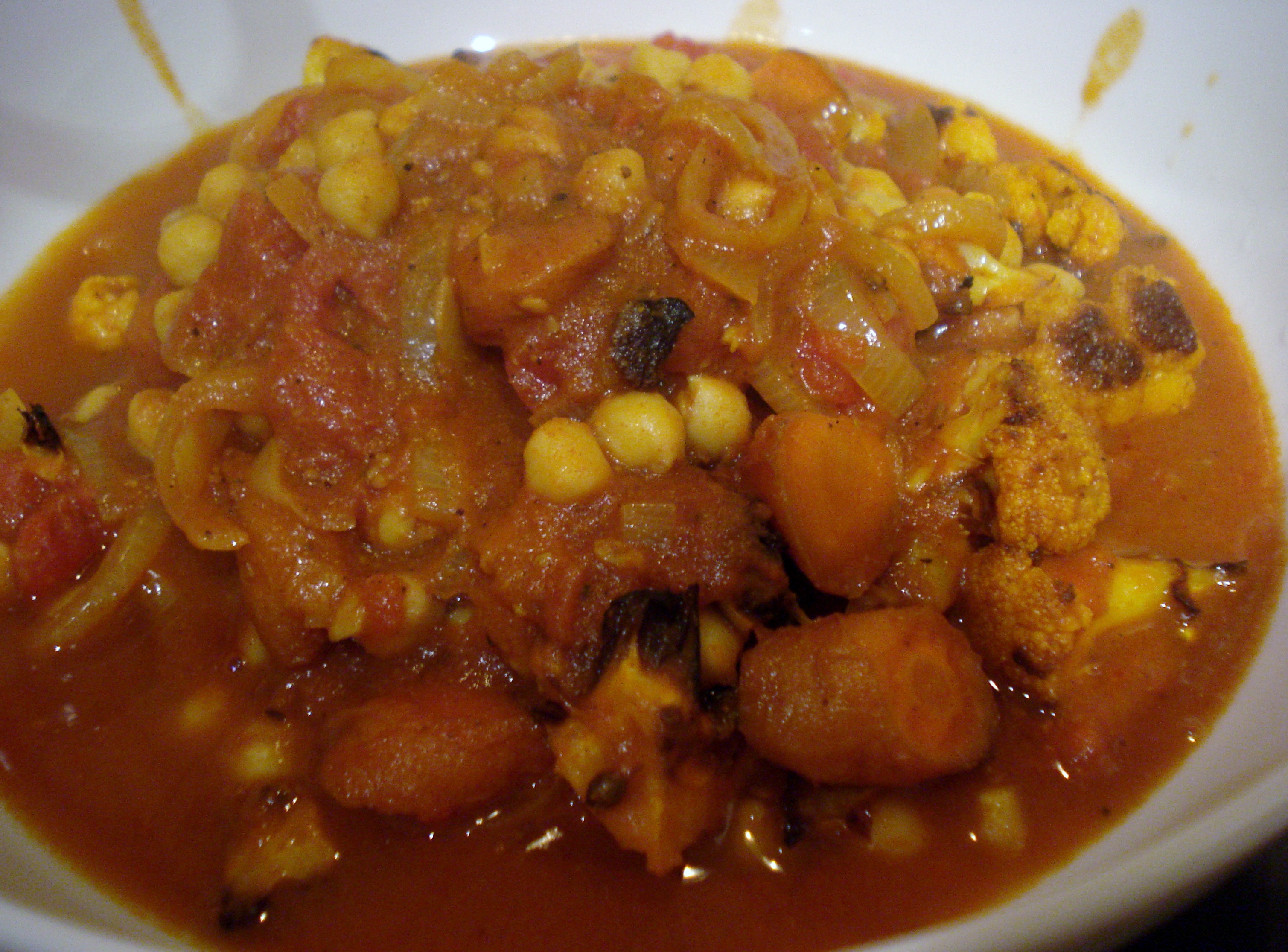 I've been on a mad rush of curries lately. With how much I've enjoyed Leon's crispy roast cauliflower in the past few months, it occurred to me that this method of cooking is identical to the tikka style of barbecuing the meat separate to the sauce. With the addition of lentils to make it a fuller meal and Patak's taking care of the spices, this was a glorious curry.
Roasted cauliflower rogan josh:
1 head of cauliflower, hacked to florets
2 carrots, chopped into chunks
1 tablespoon sunflower oil
1 teaspoon cumin seeds
1 tablespoon coriander seeds
Sprinkle of black onion seeds
1 teaspoon paprika
½ teaspoon turmeric
For the sauce:
2 onions, sliced
2 tablespoons Patak's rogan josh curry paste
1 tin tomatoes
1 tin lentils
Preheat the oven as high as it will go. Scatter the veg in a large baking tray. Mix the spices with the oil and drizzle over the cauliflower and carrots. Sprinkle with salt and toss liberally to coat everything. Roast for 45 minutes or until the cauliflower starts to blacken.
When the veg has had about 30 minutes in the oven, prepare the sauce. In a large casserole sweat the onions in a little oil for about 10 minutes until starting to turn golden. Add the spice paste and stir for a minute to get it going.
Add the tomatoes, then chuck in the lentils (including the water they come in). Bring up to a boil and simmer quite vigourously for about five minutes. The veg should be ready at this point so bring out of the oven and throw the lot into the casserole. Stir and check for seasoning (salt? Lemon juice?), then serve with naan.