salt beef bagels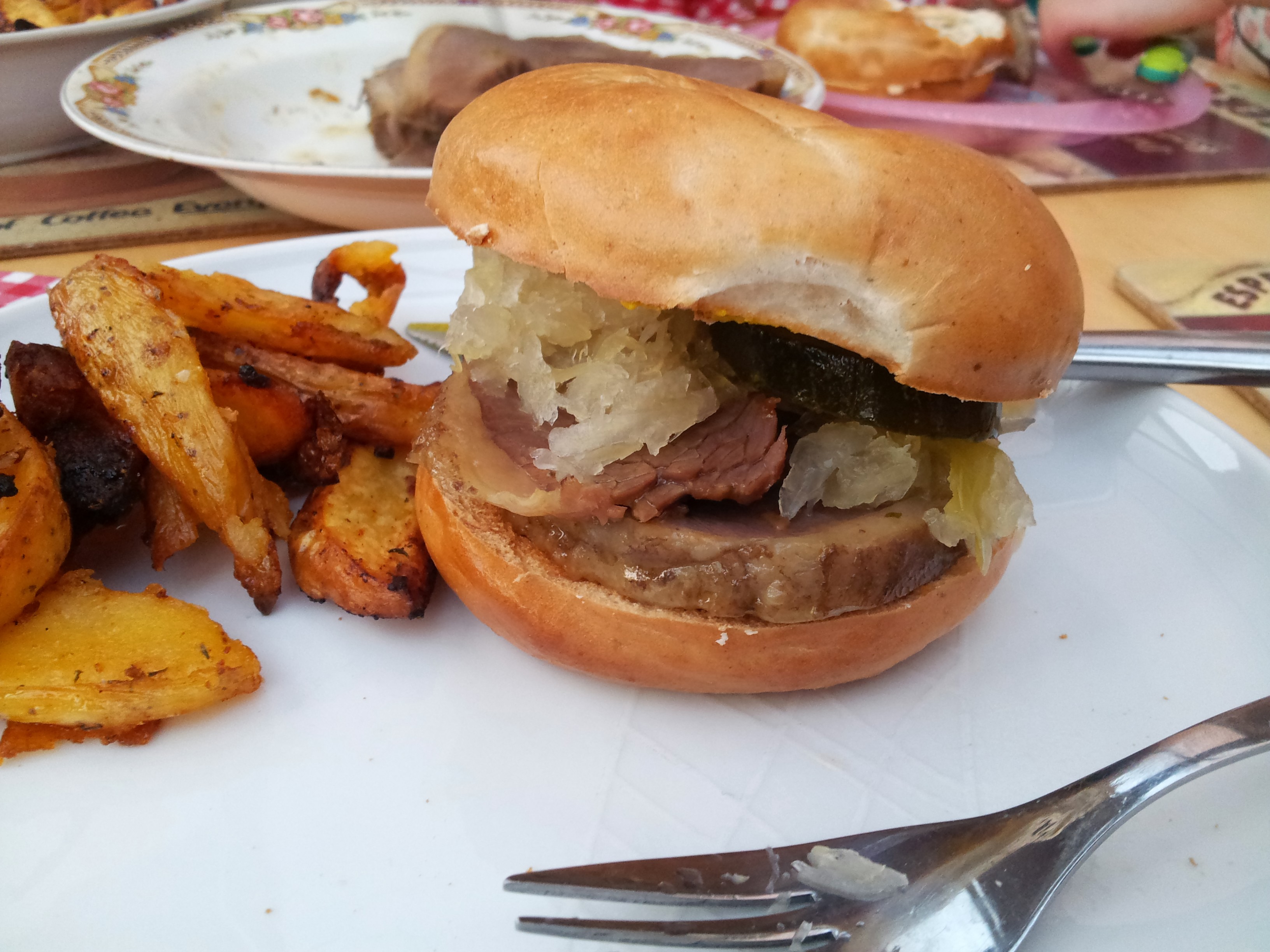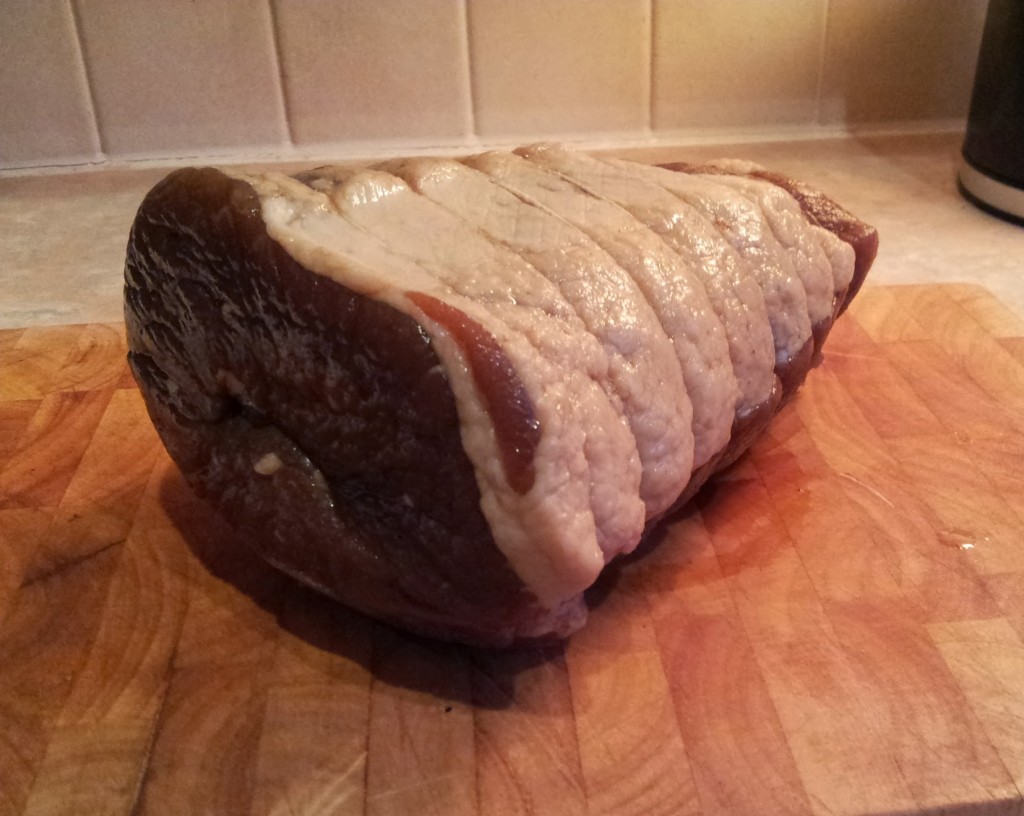 I've been enjoying Tom Kerridge's Proper Pub Food, a series where the affable chef cooks some of his favourite dishes. It's got some great ideas and tips, and a decent range. I don't think anything's going to top the brisket from the first episode, a sandwich piled high with pickles and other goodies. "You can buy salt beef, but I've made my own" got my attention. The Tom Kerridge salt beef was thick and flaky so I grabbed my pen, ready to receive the recipe. Unfortunately it moved on to a method for pickled veg. Now the veg is awesome I'm certain, but not the star attraction as far as I'm concerned.
I really like the recipes on the program but it does suffer from being BBC cooking-show-formatted to death. Opening scene in his restaurant? Check. Fluffy indie tune interstitials? Check. Irrelevant mixing with the riff-raff? Check. It looks like it has slipped from a late Spring TV slot too, featuring asparagus and barbecue recipes. They lose their lustre on a rainy October evening. I could stand to hear the phrases "ultimate", "cheeky" and "amazing" a few less times too. Tom's a big enough character to overcome this however, with great cooking tips and must-make food so I hope it gets another series.
For another view, here's Danny from Food Urchin's thoughts about the show.
Lacking a Tom Kerridge recipe for salt beef, I set about making my own. I've been a fan of brisket for years, but somehow making salt beef had never occurred to me, so I hit the books. First up a five day brining, something salty and sweet to kick it along. Then a gentle poaching to cook it through, then a final heat through to serve. It sounds like a lot of stages, but none of them are difficult and mostly leaving it to do it's thing.
And every bit of it is worth it. I'm sorry if you came here for a recipe for Tom Kerridge salt beef, but I reckon he'd be pleased with this. Toast up some bagels, pile the condiments high and let people make their own. Everyone will love it.
Tom Kerridge's book, Proper Pub Food, is available from Amazon.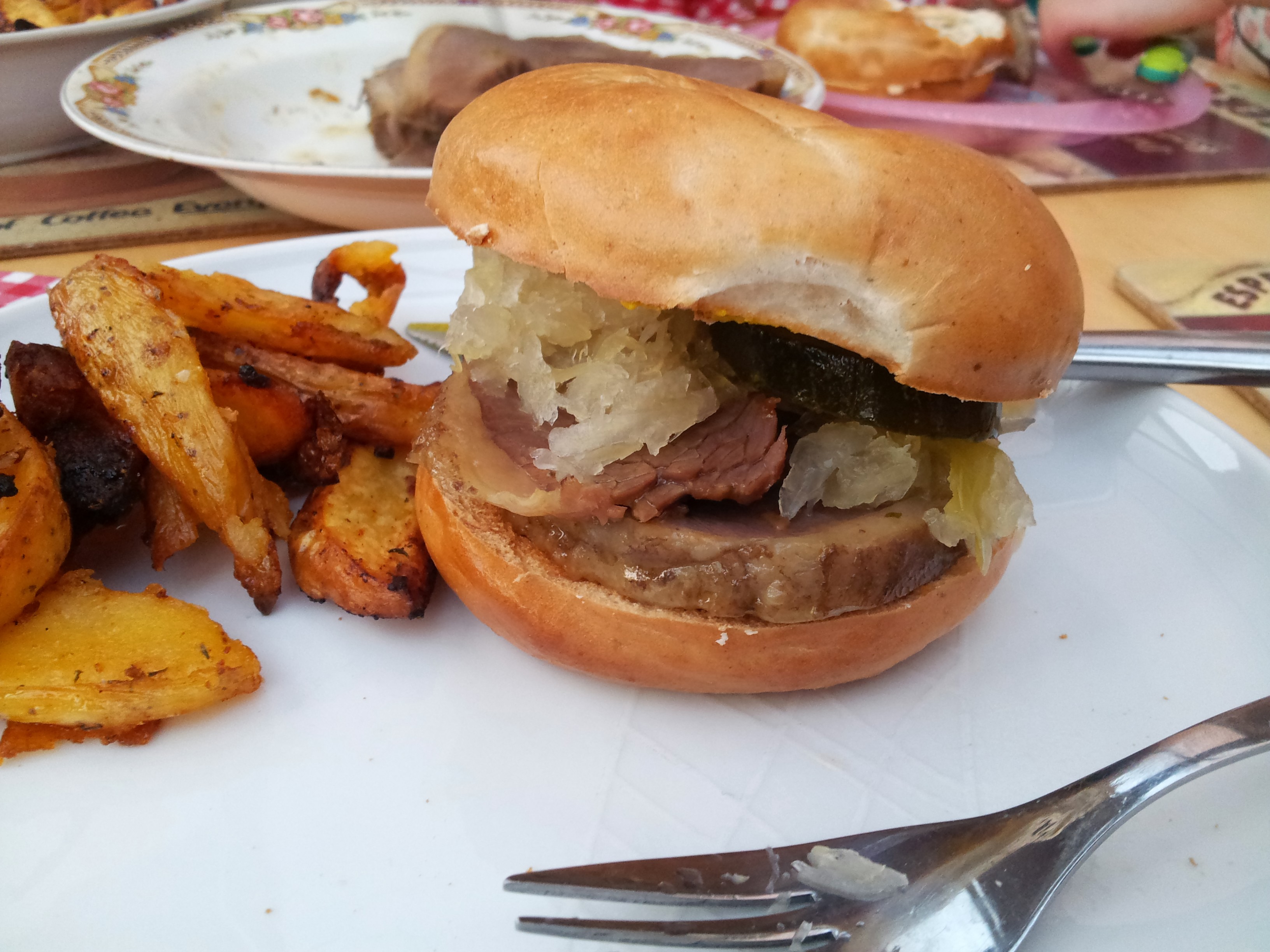 salt beef bagels
Ingredients
1.5

kg

beef brisket

rolled and tied
For the brine:
300

g

salt

250

g

brown sugar

4

leaves

bay

1

tablespoon

fennel seeds

1

tablespoon

black peppercorns
For the poaching:
1

carrot

chopped

1

onion

chopped

1

leek

chopped

4

cloves

garlic

bashed
For finishing:
100

ml

beef stock

Knob

butter
Instructions
Combine the brine ingredients in a saucepan with enough cold water to cover the beef. Bring to a gentle simmer, stirring to dissolve the salt and sugar. Allow to cool completely and transfer to a clean bowl with the beef. Ensure the beef is completely submerged (I weighed mine down with a Kilner jar filled with rice). Place this in the fridge for five days.

When the time's up rinse the beef and place in a saucepan with the chopped veg. Cover with water, bring to the boil then gently simmer for 3 - 4 hours until you can poke a knife into the meat with no resistance.

You can serve the beef straight from the broth, else allow to cool. Carve thickly and reheat in a shallow frying pan with the butter and stock for a couple of minutes. Serve with a toasted bagel and your choice of mustards, sauerkraut, gherkin, mayo, cream cheese or whatever condiments do it for you.