sausage & sauerkraut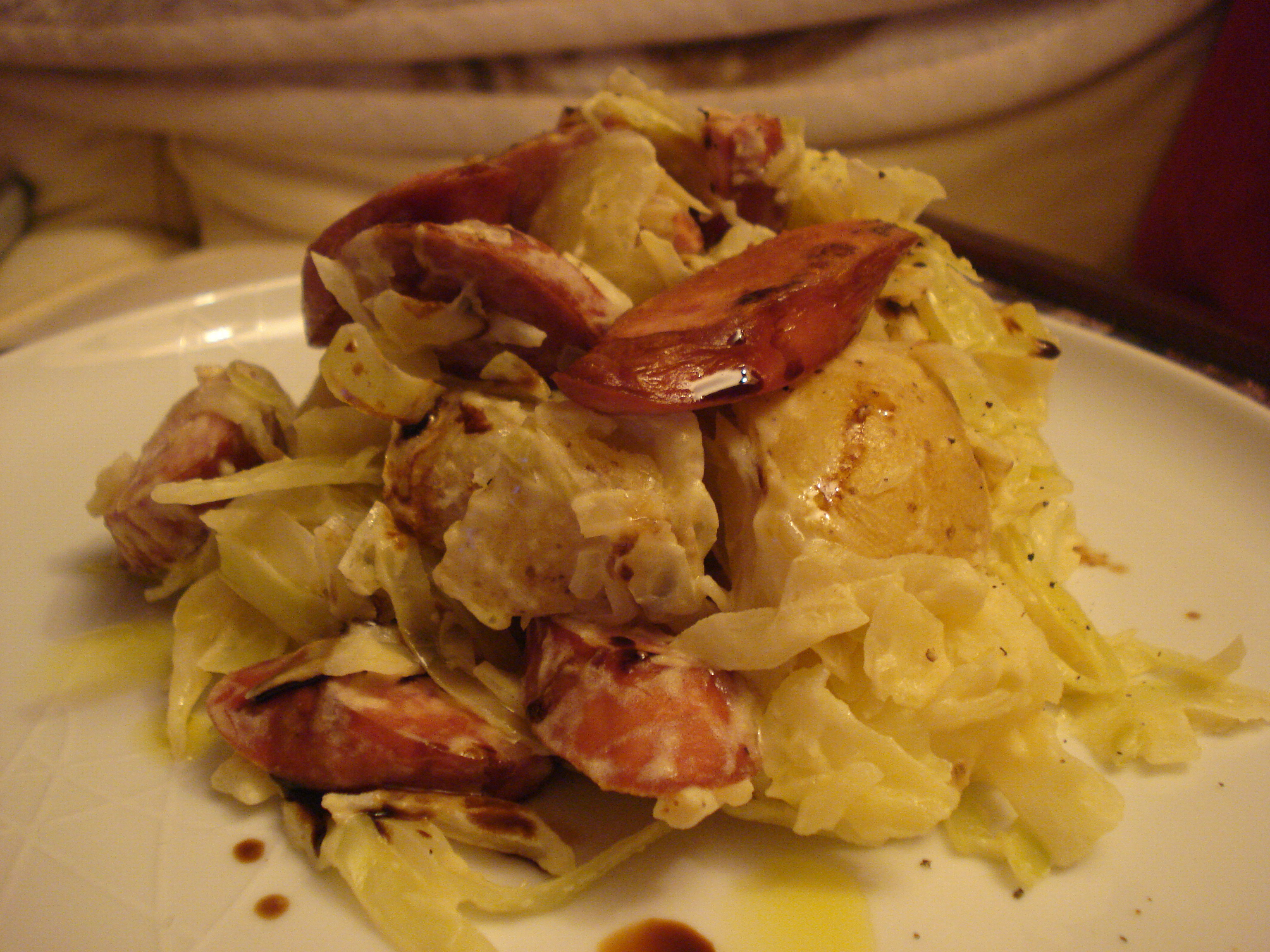 This particular Bavarian feast was inspired by EssexEating wandering through a German Christmas market and being tempted by the wurst and sauerkraut on offer. I could take his Tweets no longer, and dove off to the supermarket to build it up. I've not made true sauerkraut, but dressed cooked white cabbage in a sharp and tangy sauce instead. I've tried to amp up the notes by introducing a few foreign elements too: horseradish to add fiery depth, and soy sauce for hits of umami goodness.
Sausage & sauerkraut:
1 Matheson's smoked pork sausage , sliced on the diagonal
1 white cabbage, shredded finely
2 floury potatoes, diced
For the sauce:
2 tablespoons creme fraiche
1 teaspoon Dijon mustard
1 teaspoon creamed horseradish
1 teaspoon dark soy sauce
2 tablespoons white wine vinegar
To serve:
Soy sauce
Balsamic vinegar
Get the cabbage and potatoes on to boil until both are tender.
While they cook stir together all the sauce ingredients and adjust the seasoning as required.
In a frying pan heat some garlic oil (if you have it, normal oil if not) and fry the sausage slices for a couple of minutes aside.
To serve, mix the sausage, cabbage and potato with the sauce. Grind over a nie bit of black pepper and drizzle with soy sauce and balsamic vinegar.