spaghetti with truffles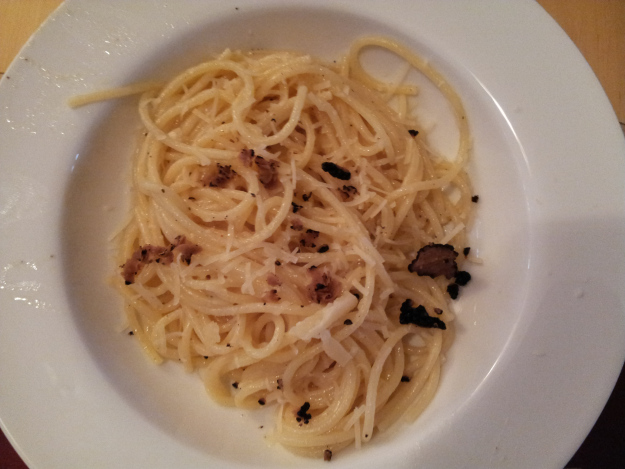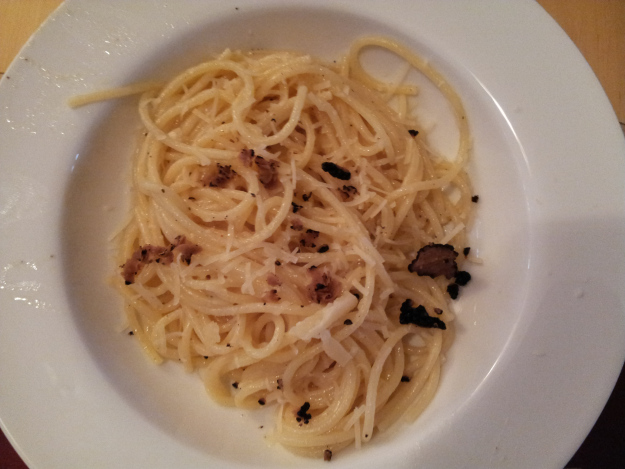 Some good friends gave me some Carluccio's black truffles as a gift; the least I could do was serve it back to them. I thought this recipe would be one that Carluccio himself would be pleased with as it has minimal ingredients and ready in under 10 minutes. Mof-mof indeed.
Spaghetti with truffles (serves 4):
250g spaghetti (fancy bronze-die cut stuff if you can get it)
30g butter
30g parmesan, grated
1 black truffle
Cook the spaghetti in plenty of salted boiling water until al dente. Like, proper toothy.
As the spaghetti is nearly cooked, gently melt the butter. When the pasta is ready add it to the butter at the same time as the parmesan. Toss like crazy and add a real big punch of black pepper. Serve immediately, grating over black truffle to taste.