sproutotto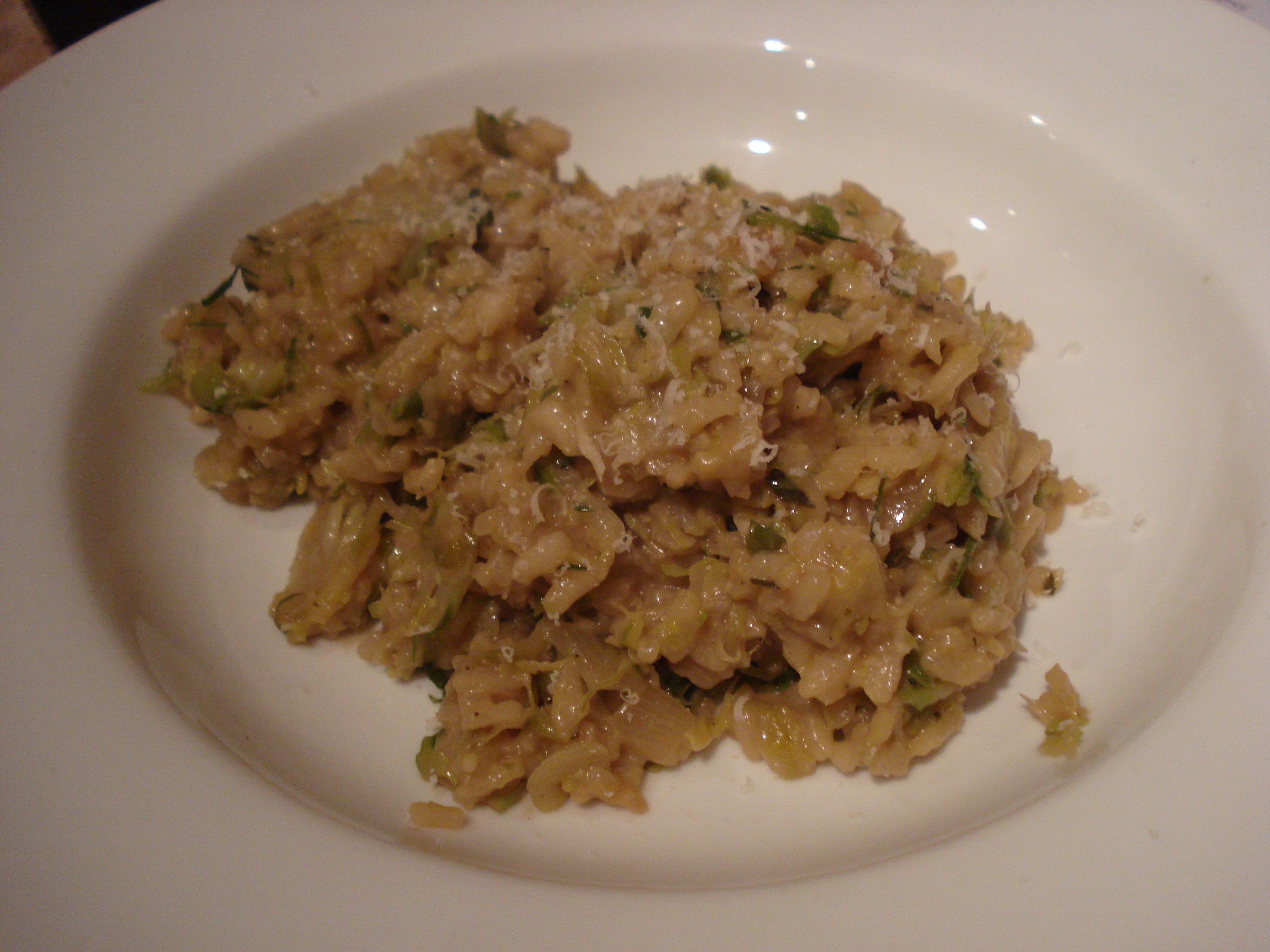 I couldn't help myself with the name. Sorry. But I love Brussels Sprouts and try to make the most of them in their season, so I thought I would pair them with unctuous, creamy risotto. If you pass them through a food processor you get lovely, delicate shreds which can be swirled through your rice.
Sproutotto (serves 4):
1 onion, finely diced
1 sprig rosemary, leaves picked and finely chopped
4 handfuls of risotto rice
Splash of white wine
About 1 litre vegetable stock (I tried Knorr's herb stock pot for this one, which was very tasty)
300g Brussels Sprouts
Worcestershire sauce
Large handful of grated parmesan
Get the stock simmering gently in a saucepan.
Fry the onion and rosemary gently in a large casserole dish. When softened add the rice, crank up the heat and stir for a minute. Add the wine and let bubble away to nothing. Turn down to a medium heat and start adding the stock a ladleful at a time, allowing it to almost disappear before adding the next.
After about 20 minutes stock reducing, pass the Sprouts through a food processor to finely shred them. Get a separate pan on and add a little oil. Fry the sprouts for a couple of minutes and then shake over a good helping of Worcestershire sauce along with some seasoning.
Once the rice is tender add the sprouts, parmesan and a knob of butter. Give the rice a jolly good beating, then pop a lid on the pot and turn the heat off. Leave for a couple of minutes and check the seasoning before serving.