sweet-glazed mustard gammon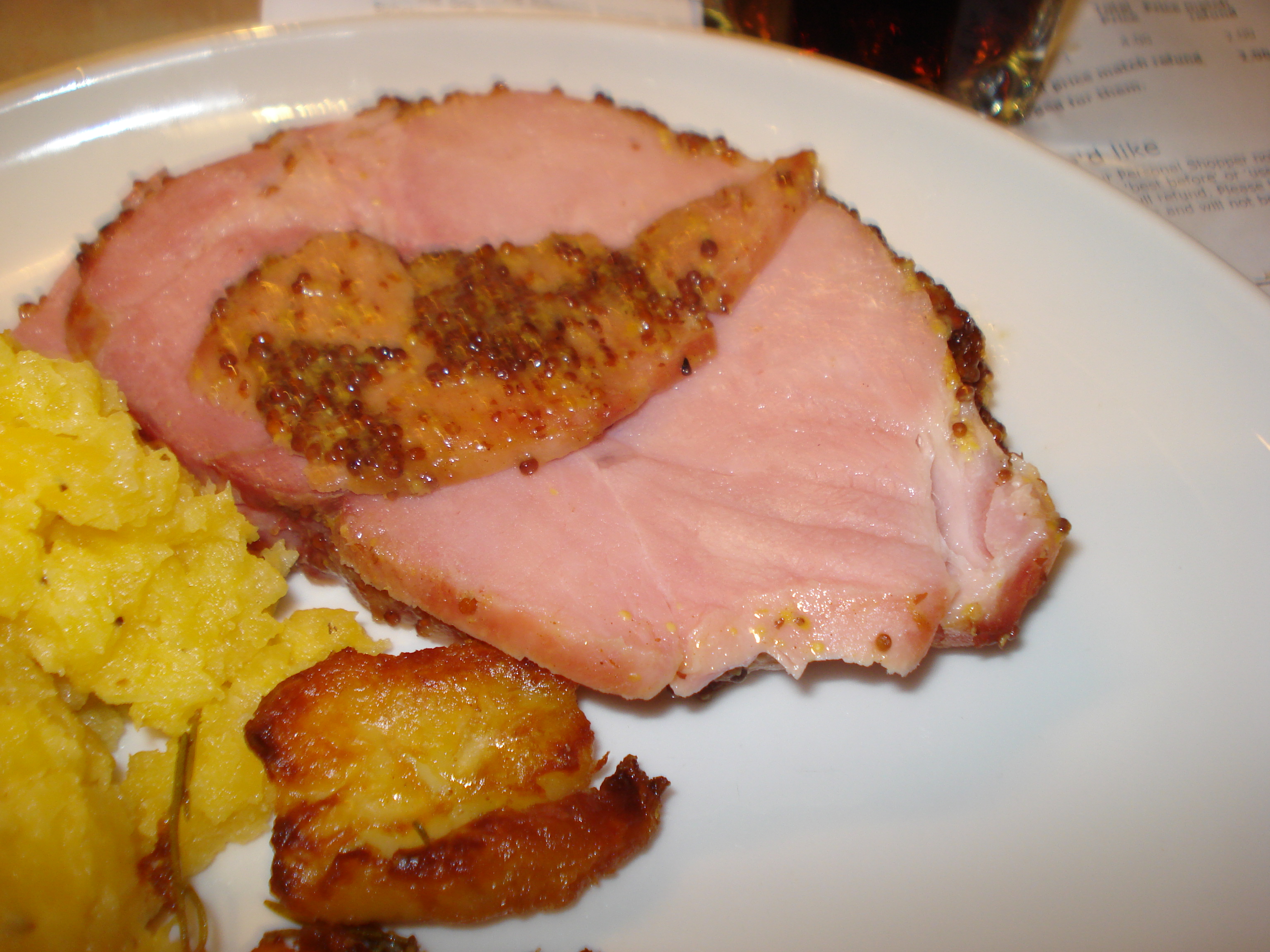 While trying out Jamie Oliver's method for roast potatoes, I had to have something to serve them with. At this time of year, gammon is both plentiful and reasonably priced so it seemed like an obvious choice. I favour the twice-cooking method; the boiling to do the actual cooking, then baking a glaze on the joint. This was a fairly obvious one of mustard and sugar, which ticks all the right boxes in ham for me.
Sweet-glazed mustard gammon:
1 gammon joint (450g)
1 stick celery
5 juniper berries
2 tablespoons wholegrain mustard
1 tablespoon light muscovado sugar
Cover the gammon with water and bring to the boil. Throw this water away and start again with fresh water (this removes scum from the joint and lightens the salty flavour).
Add the celery, juniper and a few peppercorns. Boil for 2 hours or until a skewer can pierce the meat with no resistance.
Allow the joint to drain well and pat dry. Preheat the oven to 180°C.
Spread the mustard over the joint, then press the sugar into the mustard. Roast for twenty minutes or until the mixture is coloured and bubbling. Carve into thick slices and chomp away.