viking rib eye steak bagel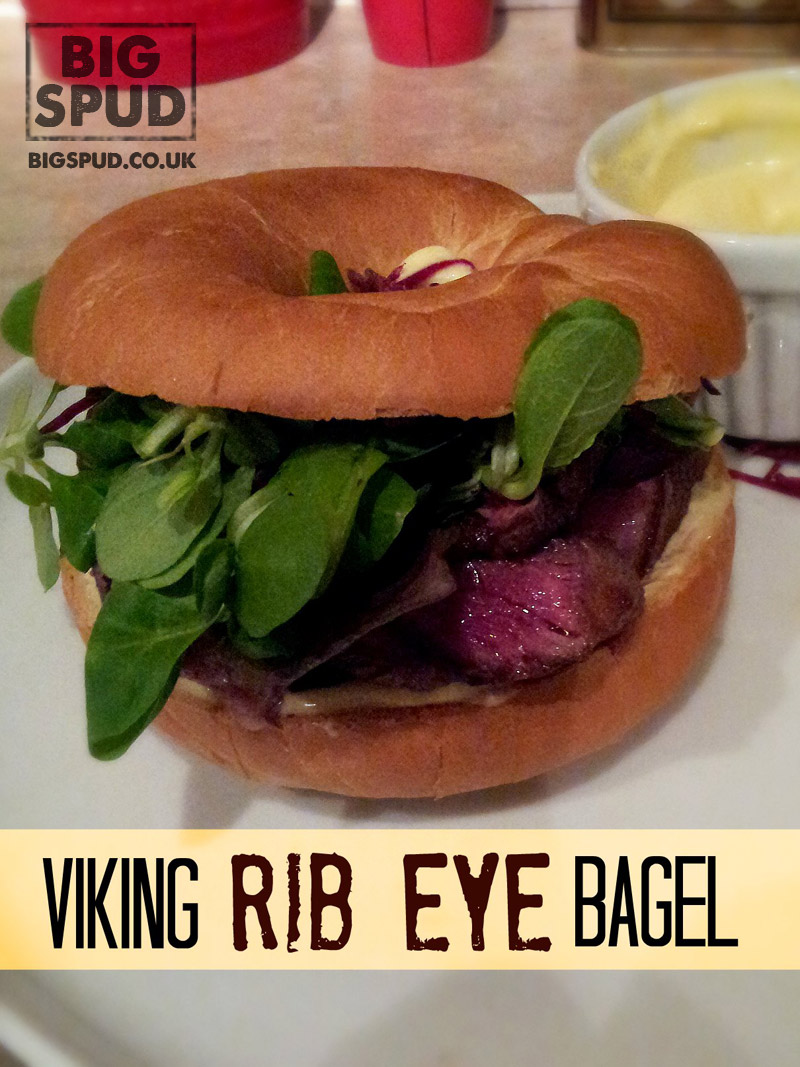 …And not a horny helmet in sight. So why is this a Viking rib-eye steak bagel?
Because the key seasoning in this uber-sandwich is "Viking Smoked Sea Salt" from those canny chaps at Sous Chef. Here I've rubbed it deep into my favourite cut of steak, rib-eye. You could use another meat or a slightly cheaper cut of steak but for the money I'd rather have a small piece of really good meat over a larger piece of average meat.
If you don't have this salt, you could use a mix of salt, black pepper, madras powder and onion powder but it won't quite be as tasty.
With a crisp bagel, spiky onion and sweet-salty meat this is one sandwich I could eat all day long. Don't let the meat go too cold though, the steak will become stringy and tough. If you are prepping it for later, or for a sandwich the next day, slice the steak as thin as you can to get round this problem.
Serve on its own for a hearty lunch or brunch, or with potato wedges and more salad on the side for a proper dinner.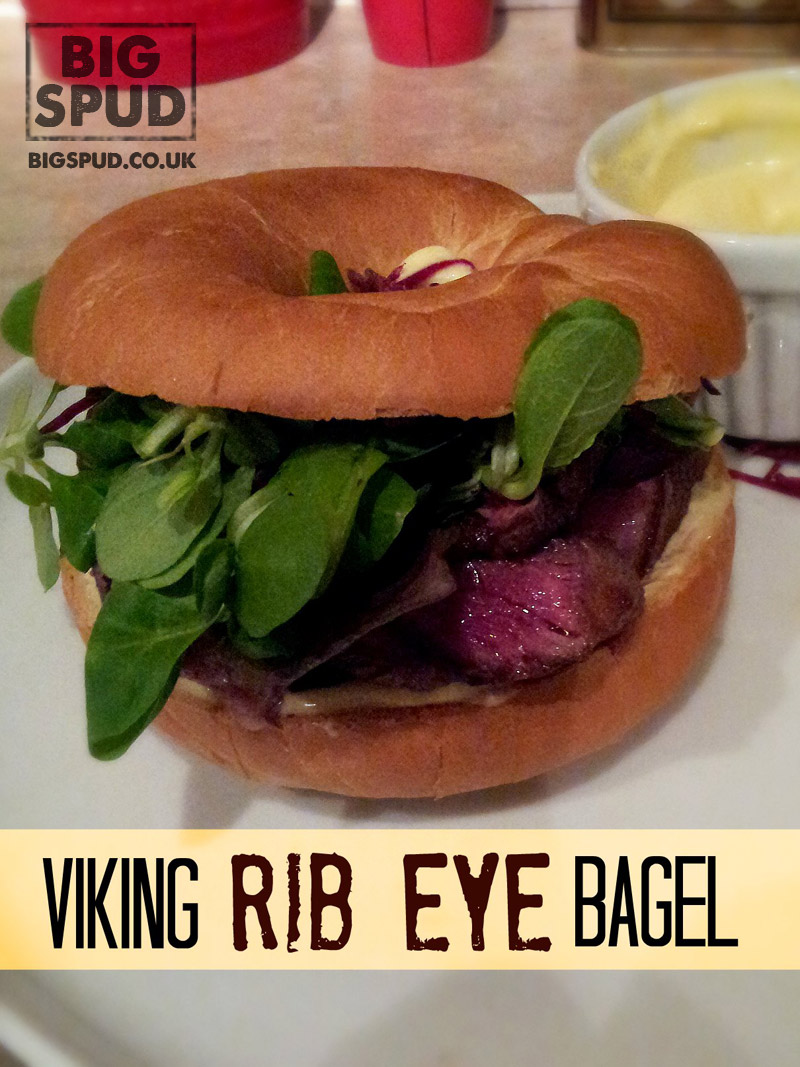 viking rib eye steak bagel
Ingredients
250

g

rib-eye steak

1/2

teaspoon

Sous Chef Viking Smoked Sea Salt

1/2

red onion

finely sliced

1

bagel

split and toasted

Rocket and watercress salad

to serve

For the dressing

1

tablespoon

mayo

1/2

tablespoon

tomato ketchup

Few splashes of worcestershire sauce

1/2

teaspoon

English mustard

Pinch

cumin
Instructions
Season the steak all over with Viking Smoked Sea Salt, and a dash of olive oil. Work it into the meat with your fingers and leave to marinate. Preheat a griddle pan to as hot as you can.

Make the dressing by mixing together all the ingredients until combined.

Sear the rib-eye on one side for 3 minutes, then flip and griddle for another 2 minutes, then leave to rest while you toast your bagel. Slice the steak into finger-sized pieces and assemble in your bagel, topped with the mayo dressing, salad and red onion slices.
Want more steak sandwich goodness? Try Jan's steak ciabatta.