what's new in the kitchen?

Here's a quick round-up of things I've been up to in and out of the kitchen lately…
Gennaro Contaldo and Bertolli With Butter
Just a few days after chatting with Antonio Carluccio, this hungry Essex boy met up with the other greedy Italian Gennaro Contaldo. At a stall in Spitalfields he was cooking using Bertolli With Butter.
He was using this new cute trumpet-shaped pasta which caught the butter-rich sauces perfectly.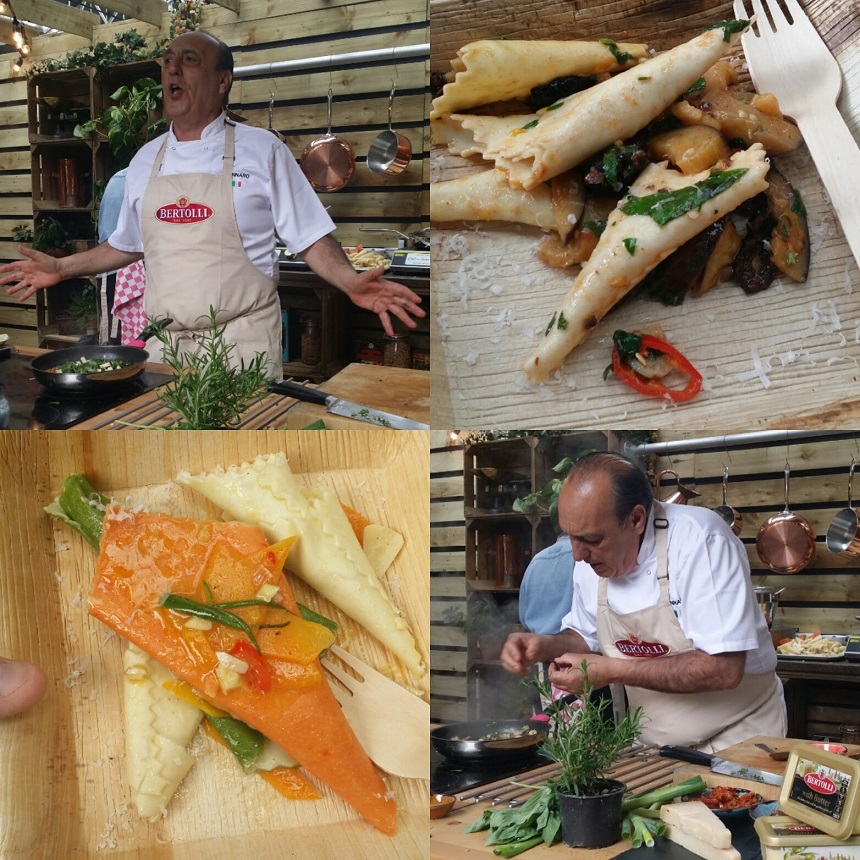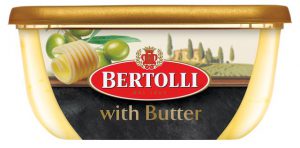 He was lots of fun. I tried cooking with Bertolli With Butter and the pasta myself; it was extremely tasty when simply fried with vegetables in a little butter.
The Bertollini pasta cones (see pics) are excellent for catching oily and buttery sauces. You can pick them up from the Delicatezza online store.
While I was with Gennaro I couldn't resist grabbing a quick photo!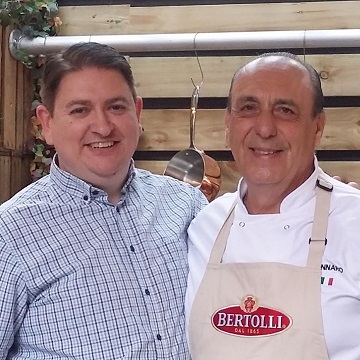 Sturgeon Pate from the Fish Society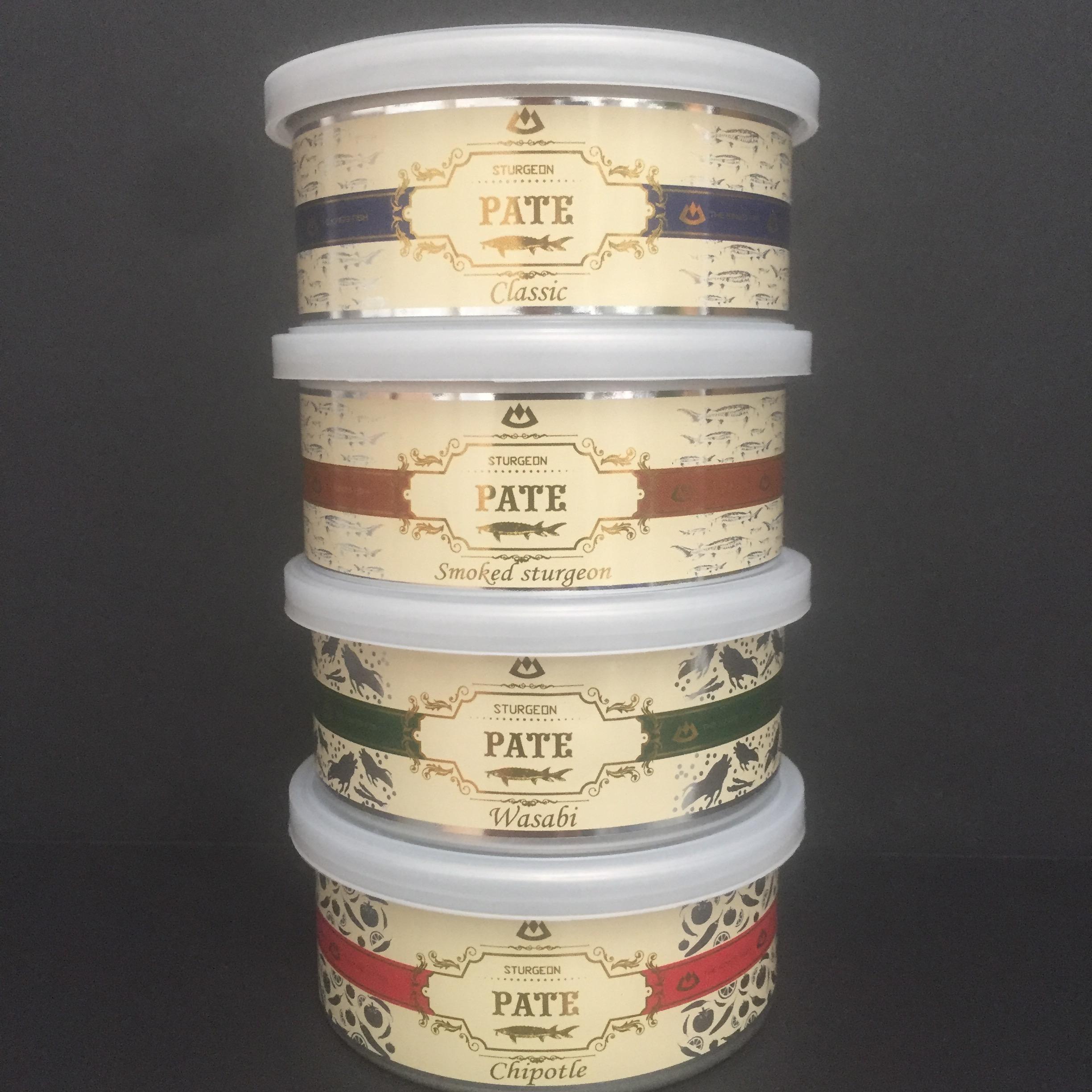 I was sent some of this sturgeon fish pate try, in original and smoked varieties. The Fish Society are the sole UK importers of the pate (starting at £5.40 per tin) and can deliver anywhere in the UK next day.
I have to admit, it wasn't my cup of tea. The flavour was quite strong and didn't do it for me. But I'm sure you have fish-fancying friends in your family that would enjoy it. Check The Fish Society if this is up your street.
Heinz Seriously Good Mayo
Heinz have launched a new mayo with the title "seriously good". It's a very good mayo; tangy but completely creamy. Even the 'light' version is very enjoyable. I was invited to an event to crown the winner of a canape competition, each one of course using mayo in the recipe. Domestic Gothess won with her crispy coconut prawn, but personally I fell in love with Helen's salmon ceviche. Utterly divine!
With recipes ranging from potato salads to coronation chicken, from brownies to muffins, the event really showed off what a great ingredient mayo can be. Heinz's new offering is definitely one I'll be keeping in my cupboards.
Tayyabs
Nestled away in what feels like a back-alley of London's Whitechapel is a three-storey Indian restaurant serving mind-blowing food. I've been a bunch of times but I just had to write about it. Their lamb chops are the stuff of legend. This picture is awful because it's quite dark in there and to be frank I just wanted to demolish them: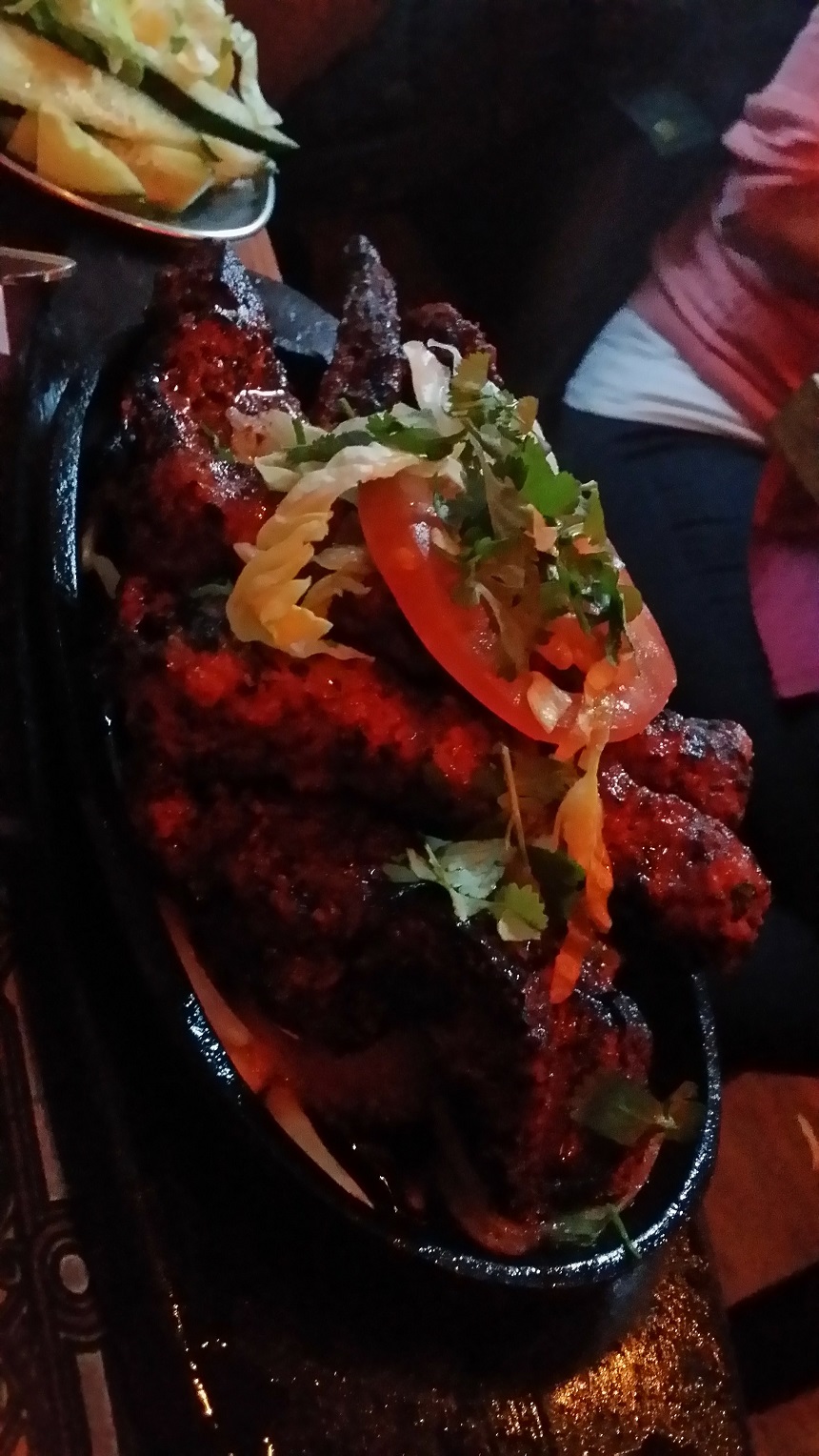 Sizzling on a hotplate within minutes of ordering come four gnarled, meaty, charred hunks of meat, flecked with zing and spice. With a little mint raita on the side they are just perfect. I could eat them all day long. Alongside some creamy daal, seekh kebab, pakora and roti two of us ate for under £20. Ridiculous value.
Crosta & Mollica pizza base
I'm ending with an amazing find. Barely a week goes by without a version of pizza being eaten in my house so I've tried all sorts of pizzas at restaurants, ready-made at home and every recipe you can conjure up. After a recommendation from a colleague I've found the one. Just as good as any restaurant pizza you care to name, the pizza base from Crosta & Mollica comes topped with tomato sauce and cooks in 8 minutes. The flavour of the dough is sensational, crisp yet chewy with plenty of deep savoury flavour. All I added to mine was some fresh mozzarella and it was absolutely perfect.
I'm going to eat nothing but this for the rest of the week. Buy it now!