yoghurt tea loaf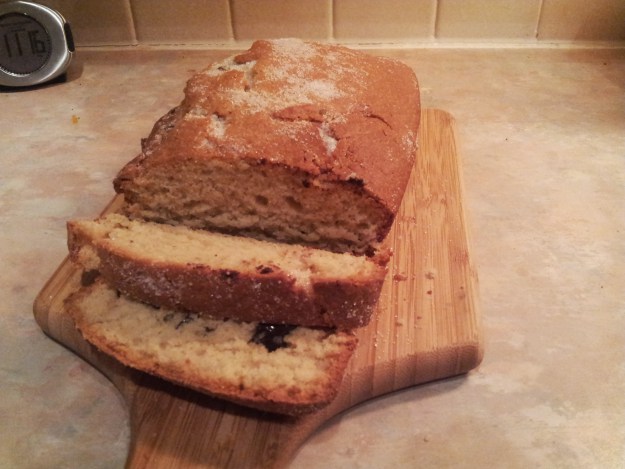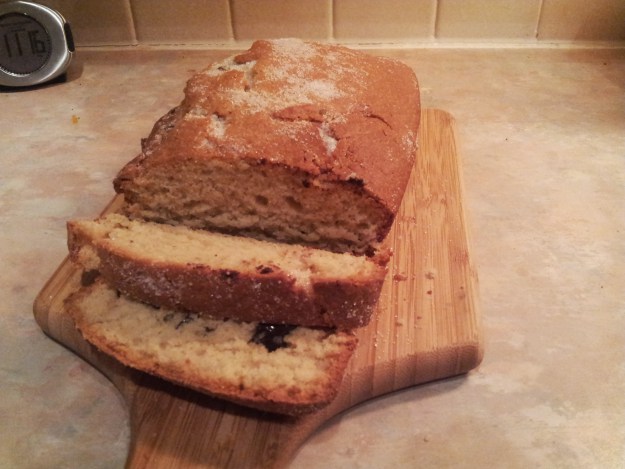 I hate slugs. Not for slimy, yukky reasons, but because they wreak havoc on my nascent courgettes. I accepted all kinds of advice, one of which was scattering broken egg shells around the plants. So this cake was a good excuse to break some eggs.
This is from The Yeo Valley Great British Farmhouse Cookbook
. It's a new book from the yoghurty people. It's full of recipes like slow-roasted pork and apples, smoky bacon meatballs, and chocolate chip cookies. All of them are well-explained homely fare.
And that it's downside really. It's all good honest food but all predictable stuff. Nothing here is going to change the way you cook, nor probably anything that will linger long in the memory. It's a collection of safe, comfortable recipes that you probably already have a method for. Much more interesting is the collection of DIY dairy tips – how to make your own creme fraiche, that sort of thing. I would've preferred a book that leaned heavier on their dairy specialism to give it a unique character.
This cake was taken from theirs; substituting their raspberries for chocolate. The eggshells didn't deter the slugs though. I had to repot them to high shelves.
Yoghurt tea loaf (makes a 1kg loaf):
250g plain flour
2 teaspoon baking powder
Pinch of salt
115g soft butter
225g caster sugar
2 large eggs
100g natural yoghurt
25g ground almonds
100g dark chocolate, chopped
100g granulated sugar
Preheat the oven to 180°C. Sift together the flour, butter and salt. Cream the butter and sugar together until fluffy then beat in the eggs one at a time. Alternately fold in the flour and yoghurt, followed by the almonds, then stir through the chocolate.
Spoon the batter into a greased or silicone loaf tin and bake for 45 minutes. Cover with foil and bake with another 25 minutes until a skewer comes out clean. When cooked scatter some sugar over the top. After 5 minutes resting remove from the tin to cool. Serve in thick slices.