chicken hawaij quesadillas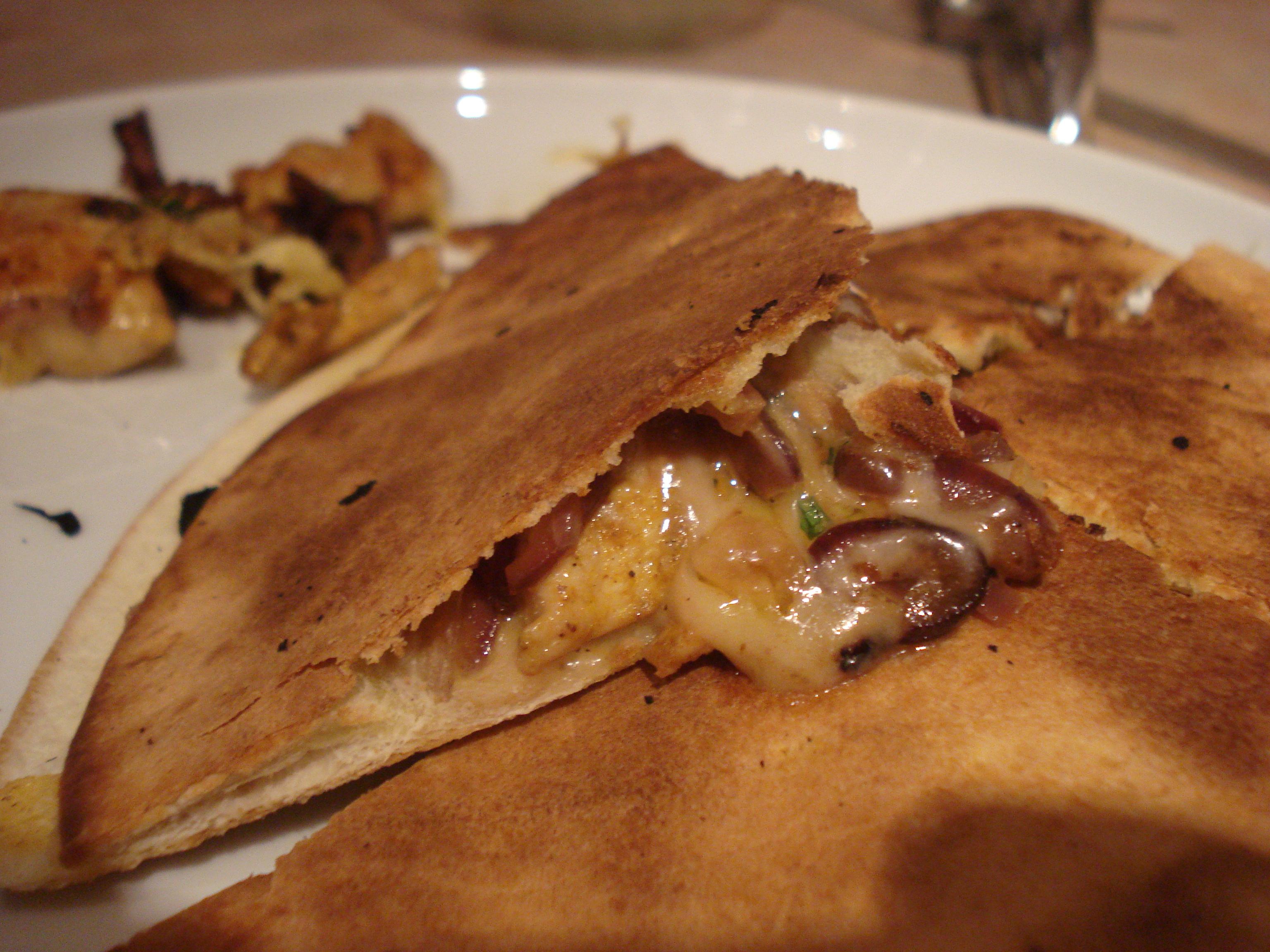 Cultures collide in one of my favourite sandwiches: the quesadilla. Hawaij is a Lebanese Jewish spice mix, with a lovely cardamom perfume kick. Wedged into some tortillas with cheese and chicken, I could eat this kind of thing all day.
Chicken hawaij quesadillas:
For the hawaij mix:
1 teaspoon cumin
1 teaspoon turmeric
1 teaspoon freshly ground black pepper
1 teaspoon salt
Crushed seeds of 2 cardamom pods (discard pods)
2 chicken breasts, diced
4 flour tortillas
1 red onion, sliced
A couple of handfuls of grated cheese
Chopped coriander leaves
Creme fraiche and salsa to serve
Mix all the hawaij ingredients together and marinate the chicken for at least an hour.
Fry the onion in a pan for a minute, then add the chicken mixture. Continue to stir fry until the chicken is cooked through, then set to one side.
Lay a tortilla out, sprinkle some cheese on it, add some chicken then top with more cheese and a blast of coriander. Sandwich another tortilla on top.
In a dry pan fry the tortilla sandwich, pressing down to glue it together. Keep your nose peeled for burning smells, you want to catch it about a minute before this! Flip over and fry the other side.
Cut into wedges and munch with a scoop each of creme fraiche and salsa, or guacamole if that's your thing.