chorizo, kale and chickpea stew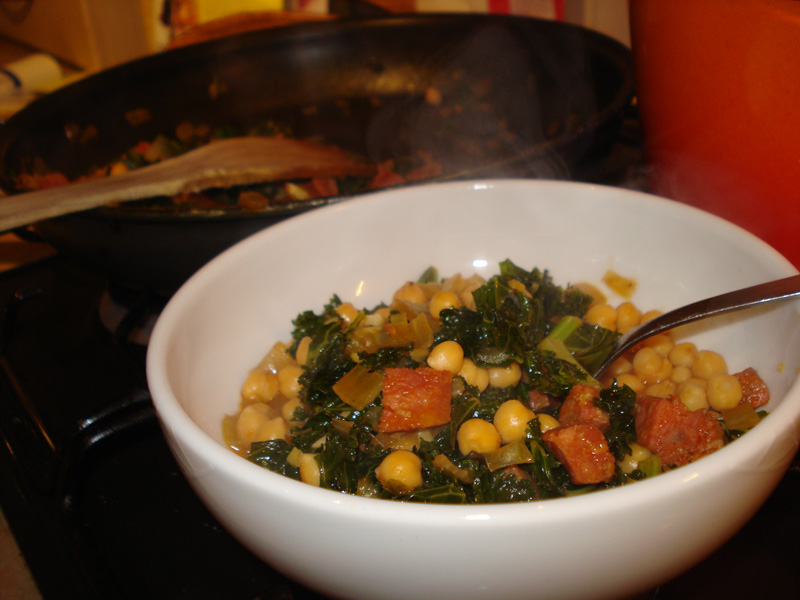 A straightforward, simple and tasty stew. Ready in under ten minutes and perfect for midweek meals. Juicy, meaty sausage with the umami tang of kale, bolstered by the satisfying bite of chickpea.
Chorizo, kale and chickpea stew:
130g chorizo, diced
1 onion, diced
150g kale, chopped
500ml chicken stock
1 tin chickpeas, drained
Fry the chorizo in a pan until starting to brown. Put to one side.
In the same pan fry the onion. When starting to soften put the chorizo back in, then add the stock.
When the stock starts to simmer add the chickpeas and the kale.
Simmer for ten minutes or until the chickpeas are tender. Season as necessary.