leek rosti with tomato & chickpea stew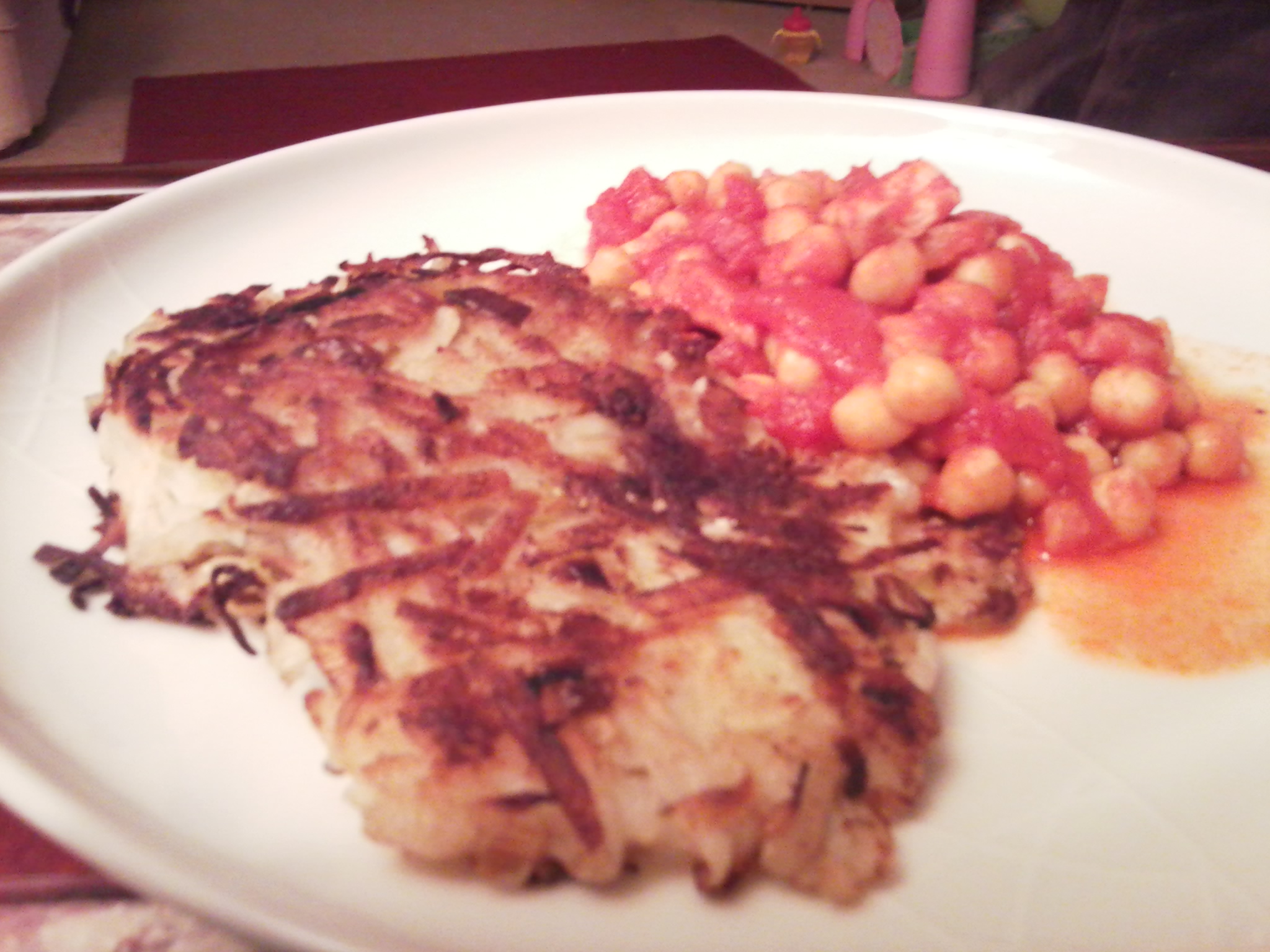 I saw this great recipe on Waitrose's website (you need some magic Flash gadget to make it work): "leek rosti, BRILLIANT". I duly bookmarked it to cook later in the week.
I settle in front of the oven and fire up the recipe and something struck me on this cold Sunday evening: it was served with a carrot salad. A freakin' carrot salad in January. What was I thinking? I quickly swapped in a hearty and comforting tomato and chickpea stew and I'm so glad I did. The rostis themselves are great too.
Based on a recipe from WaitroseLIVE
Leek rosti with tomato and chickpea stew:
2 large potatoes, peeled
2 leeks, shredded
1 teaspoon coriander powder
1 teaspoon cumin
Handful of coriander, chopped
1 tin of chickpeas, drained
1 tin tomatoes
½ teaspoon paprika
Boil the potatoes in boiling water for 6 minutes until just tender. Allow to cool for 10 minutes.
Grate the potatoes and combine with the leeks, corianders and cumin. Season and form into squat patties.
Heat two pans with some oil in each: fry the patties in one until browned and flip over.
In the other pan chuck in the chickpeas, tomatoes and paprika and bring to a high heat. Keep it bubbling hard to remove the excess liquid.
When the rostis are done drain on kitchen paper. Check the stew for seasoning and add any spare coriander you have.