thai green curry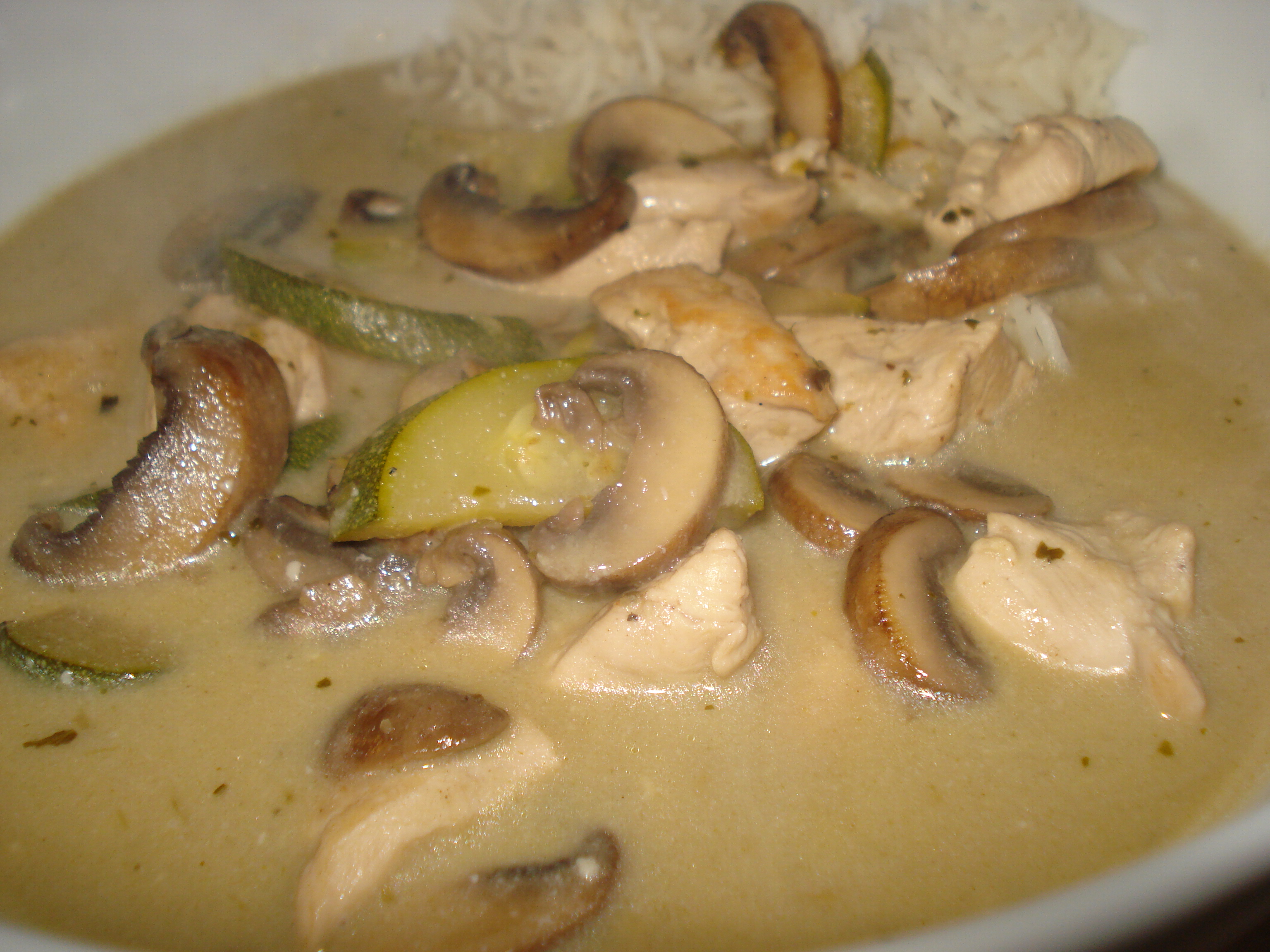 There are times when only the fire, sweetness and creamy sour hit of a Thai curry will do. I'd not cooked one before so I chickened out slightly and bought a ready-made paste. It was very tasty but a leeetle on the spicy side – I'll use a bit less next time.
I agree that chestnut mushrooms and courgettes are inauthentic but the earthiness and body they offer really match up.
Thai green curry:
2 chicken breasts, diced
1 courgette, sliced
250g chestnut mushrooms, sliced
2 teaspoons Thai green curry paste (I used Barts)
Half a teaspoon green peppercorns
400ml coconut milk
200ml chicken stock
4 kaffir lime leaves, shredded
Few splashes of nam pla
Bunch of coriander
Fry the chicken in a little oil until coloured all over and remove to one side. Fry the courgette and mushroom in the same pan until they start to turn tender. Again, put to one side.
Fry the paste for a minute to release the oils, then add the pepper corns. Add the milk and stock and bring to a boil. Pop the chicken and veg back in the pan and continue to simmer for about ten minutes, until the chicken is cooked through and the sauce has reduced to a creamy consistency.
Add the lime leaves and nam pla to taste, and serve with inauthentic but really tasty basmati rice. Garnish with torn coriander.