is HelloFresh worth using?

HelloFresh set me a challenge: recreate one of their recipes. HelloFresh have a wide range of recipes on their website, so I tried HelloFresh's Bombay-style lamb curry. Was it as expensive? Was it easier than getting it delivered?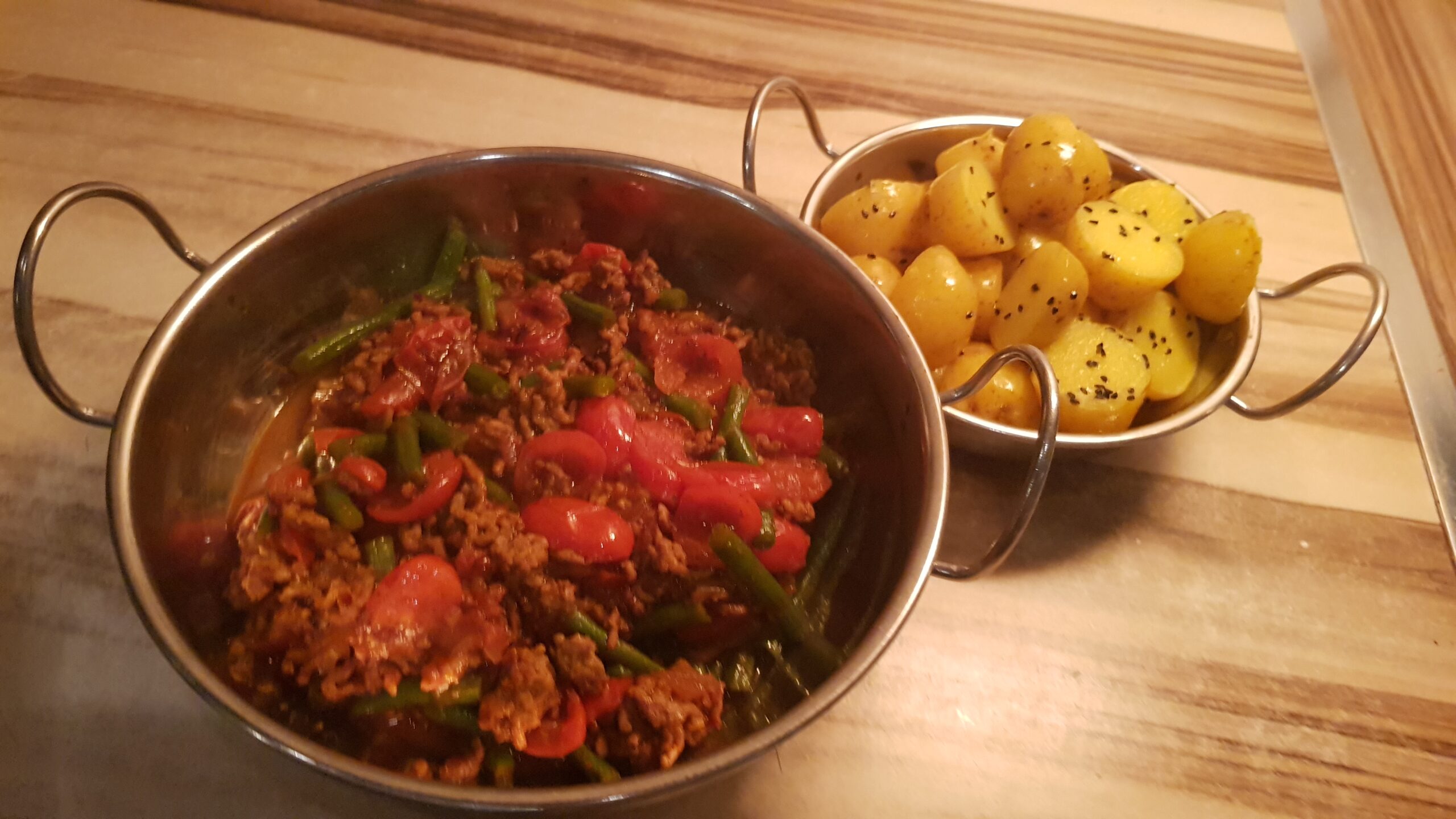 Delivery box recipe services send you a set amount of ingredients each week to make specific dinners. Set your dietary preferences, how often you want a delivery, and away you go. Weekly you'll get ingredients delivered to your door. HelloFresh offer such a service, among others, and has been traditionally popular with professional couples, small families looking for inspiration, and those just looking to go beyond ready meals.
I browsed HelloFresh's most popular recipes. I was impressed with the range of dishes from many different cuisines, none of which would look out of place on a modern TV cookery show. I asked Mrs Spud what she fancied and she asked for their lamb curry.
I won't go through every stage of the recipe, you can read the recipe on HelloFresh's website here.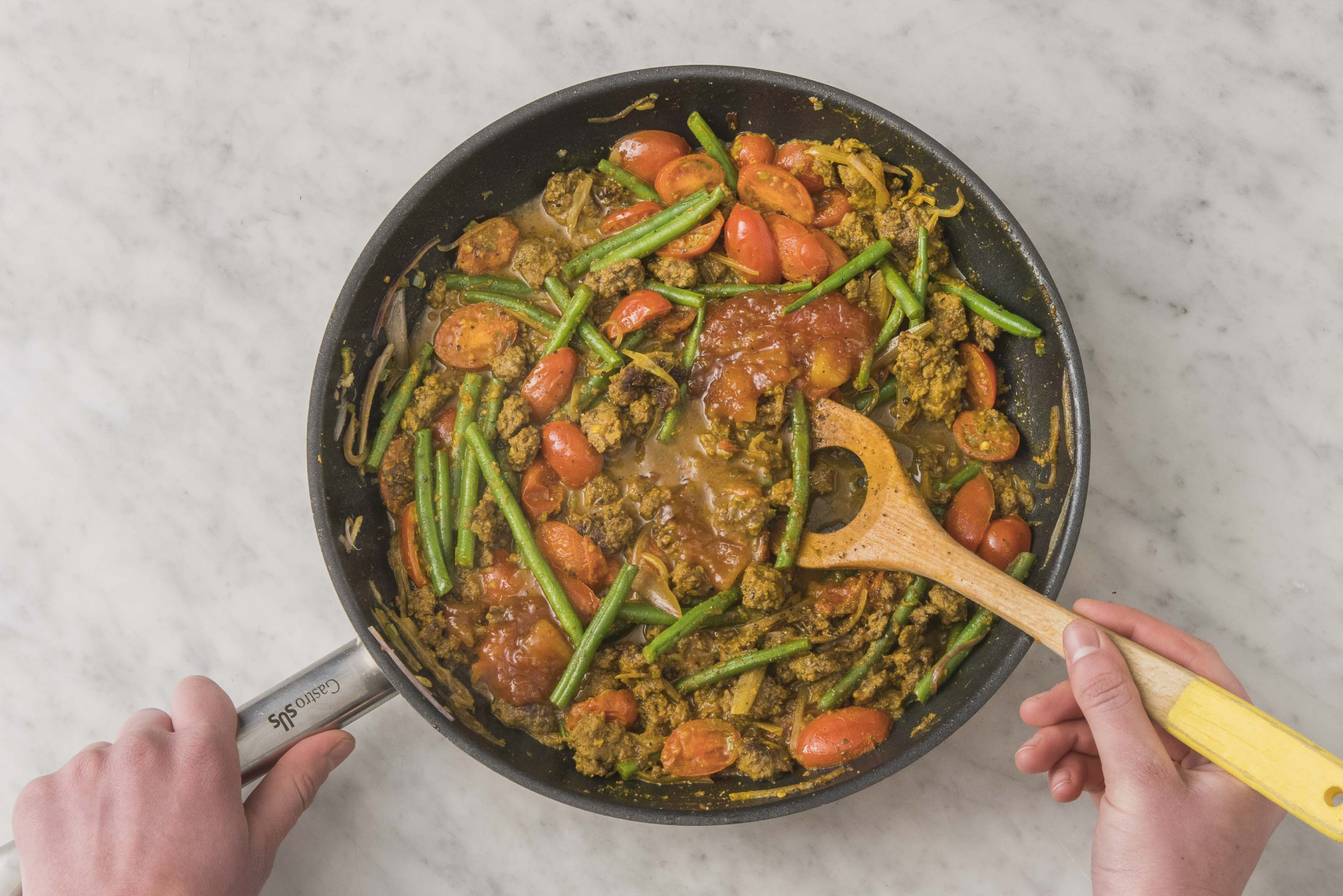 It's a quick stir-fry of lamb mince, tomatoes, green beans and onion served with lightly spiced potatoes. It was tasty! There's not far to hide with the small amount of ingredients, and it reminds me of an dish I used to cook called balti beef. Definitely a good one for midweek meals.
I made a video of my thoughts and a quick cookalong. Have a look here:
Comparing cost
Per portion, my ingredients cost £4.32. You could probably get that down with bulk buying and buying cheaper brands, but I went for mid-range ingredients from Tesco.
HelloFresh have a blanket cost depending on how frequently you want meals delivered, so it varies per portion. But the range is from £3.22 to £5 per serving. I expected my meal to be much cheaper, but I was surprised how similar the costs were.

Comparing time
The time quoted on HelloFresh's website was 20 minutes. I took about 26 minutes; I wasn't hanging around but the additional peeling, chopping and grating added up. So the HelloFresh version is there.
Verdict
HelloFresh serve a perfect need for cook-curious but time-poor people. The cost surprised me the most, being really close when making from scratch. The pre-portioning made things quicker for sure. When you buy yourself you can end up with half a jar of something or a jar of spice you don't know what else to do with. That also gives HelloFresh's downside, in that the prepackaged ingredients are individually wrapped. This means less food waste, but a little more packaging waste. It's a delicate balance but a good alternative if you want to expand your culinary horizons but want tested recipes.
HelloFresh's lamb curry recipe is here
And check out the full range of HelloFresh's recipes here
HelloFresh have sponsored this post; I was not give any instruction what to say and my opinion was not influenced.