aubergines stuffed with lamb and pine nuts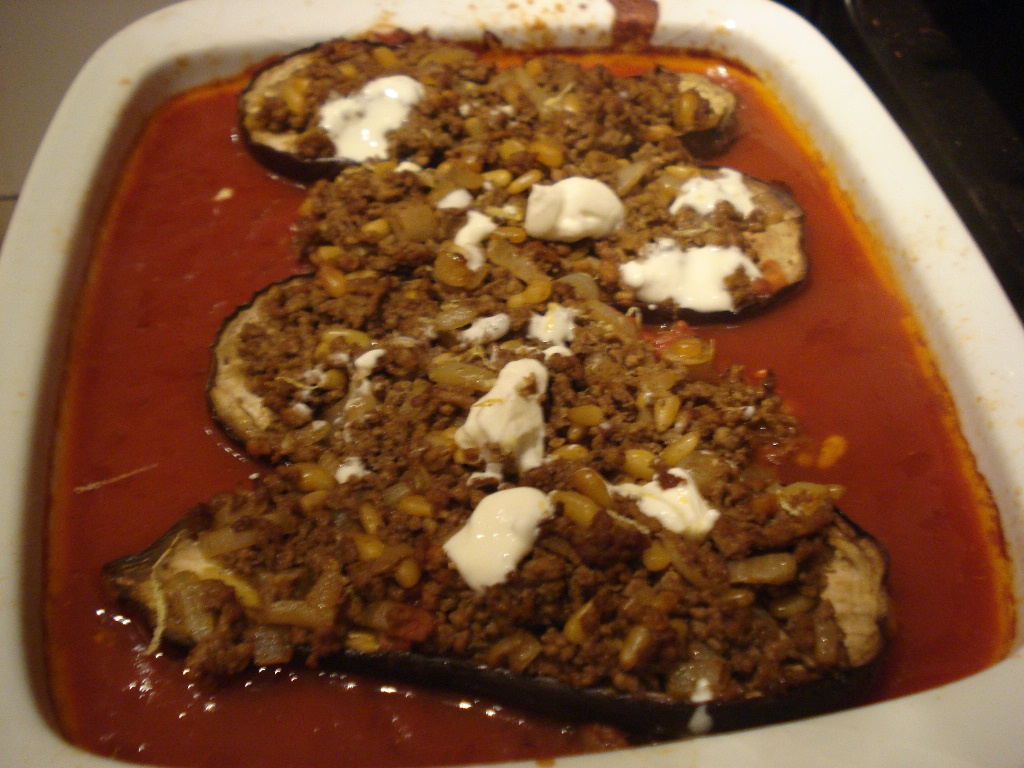 I make no attempt to hide my love of Ottolenghi's cooking. Since Plenty
swept on to my bookshelf in 2010, his recipes and techniques have informed the way I cook on a weekly basis. It's the tastes and combinations alien to my palette that interest, as his heritage brings with it exotic and fun flavours.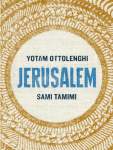 In his latest book, Jerusalem
by Yotam Ottolenghi and Sami Tamimi (Ebury Press, £27), he and long-time partner Sami retrace their shared childhood growing up in Jerusalem. A town that is politically complicated, cross-pollinated with religion and pilgrims from all over the world cannot help but produce a diverse and fascinating culinary history. Sami and Yotam grew up either side of the city and had simultaneously very different and very similar upbringings.
The book is at once a cookbook, cultural snapshot and history of this unique city. The personal affection for their childhood haunts radiate from every page, and this love transfers to the food. Pistachios, pomegranate molasses and parsley abound, with spices and herbs packed into every dish.
Aubergines feature prominently, as in this recipe with lamb and pine nuts. It's spicy, sweet and sour and very meaty. I made a slight adjustment to the original, making more of the sweet-sour tomato sauce that accompanies it. There was also call for tamarind paste but I know I'll use it once then it will rot away in my cupboard, so I used a little brown sauce instead, which is essentially tamarind processed just enough to make palatable to the English. It's just the thing for Autumnal nights, and makes great leftovers the next day too.
Aubergines stuffed with lamb and pine nuts (serves 2 with plenty left):
2 aubergines halved lengthways
1 teaspoon ground cumin
1 teaspoon smoked paprika
1 teaspoon ground cinnamon
1 onion, finely chopped
300g lamb mince
30g pine nuts
Parsley, chopped
1 squirt tomato puree
1 tablespoon caster sugar
1 tablespoon brown sauce
2 cinnamon sticks
500g passata
Preheat the oven to 220°C. Brush the aubergines with oil, salt and pepper and put skin side down in a roasting tray. Roast for 20 mins and put to one side.
While the aubergines roast fry the onion in a little oil. Add half the cumin, paprika and cinnamon. After the onion softens add the lamb, pine nuts, tomato puree, sugar and season. Cook for a further 10 minutes.
Turn the oven down to 180°C. Spoon the lamb mix on top of the aubergines, and then in the frying pan add the passata, brown sauce and remaining spices. Bring to a simmer and pour around the aubergines. Cover with foil and bake for a further 1 hour 30 minutes until the aubergine are completely soft. Serve with creme fraiche and rice.