beef rendang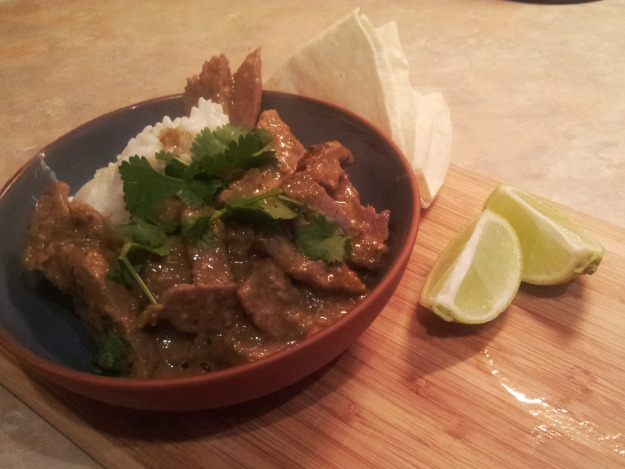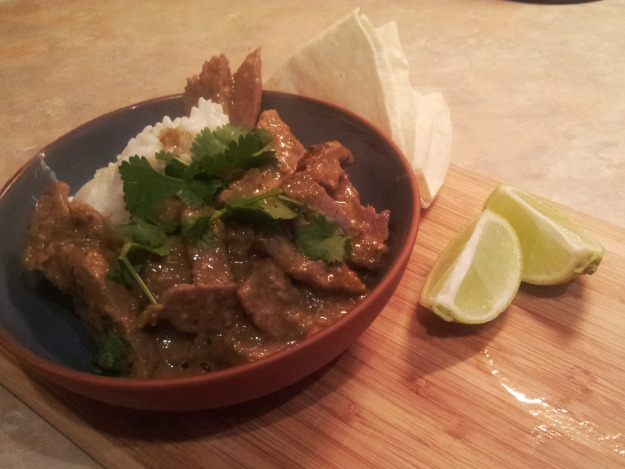 When Jamie started banging on about using brisket to save money, I didn't need any convincing. I've been a fan of this largely ignored beef cut for years; I've got 5 or 6 recipes around here somewhere including the mighty cholent, a very popular dinner in this house.
I bought a lovely 2.5kg piece for £19, divided it up and froze half. I roasted the other half to serve 4 people generously and still had four portions left. Two of them ended up in this beef rendang. I don't often get out to a Thai restaurant but this is my go-to order. It's a thick, rich and deeply coconutty curry with a low, slow-burning heat.
And this recipe is a blinding version of beef rendang. As with every single Jamie recipe in existence I've dialled the heat right down but it still packs a spicy punch that really delivers. This one is going on regular rotation in my house.
Based on a recipe from Save with Jamie
.
Beef rendang (serves 2):
250g shredded brisket (any cooked beef will do, or you could fry some strips of steak instead)
½ teaspoon turmeric
¼ teaspoon cinnamon
300ml coconut milk
200ml beef stock
1 lime
Flatbreads or tortillas, coriander leaves and more lime wedges on the side
Coconut rice to serve
For the paste:
1 red onion
1 thumb-sized piece of ginger
2 cloves of garlic
1 bunch of fresh coriander
Blitz the paste ingredients together with the coriander stalks in a food processor with some salt. Add some oil to a pan and fry this paste off for about 15 minutes.
Add the beef, stock and coconut and bring to the boil. Simmer for another 15 minutes, grate in the lime zest and add lime juice to taste. Season and serve with rice, flatbreads, coriander leaves and rice.