chicken tikka gobi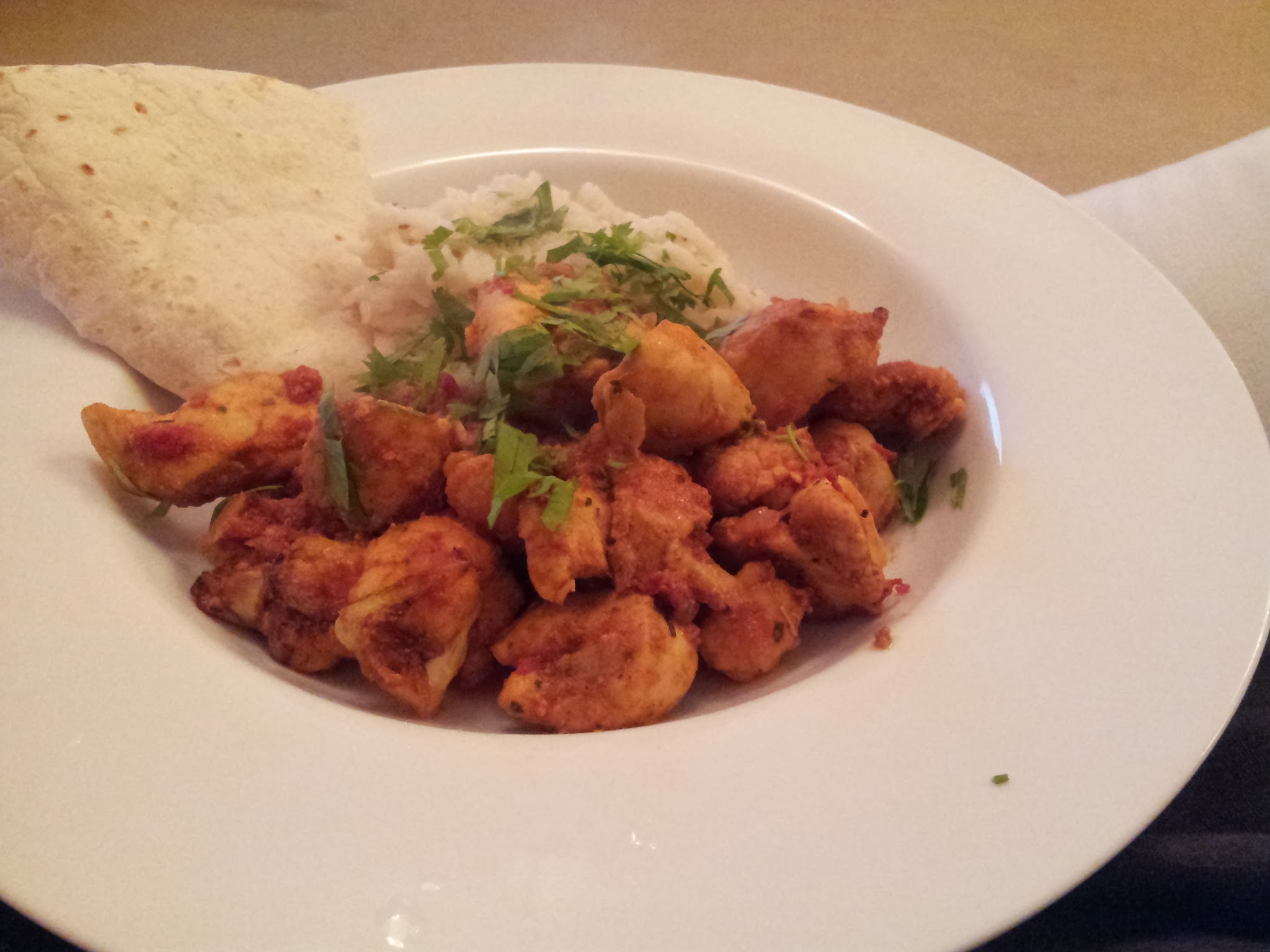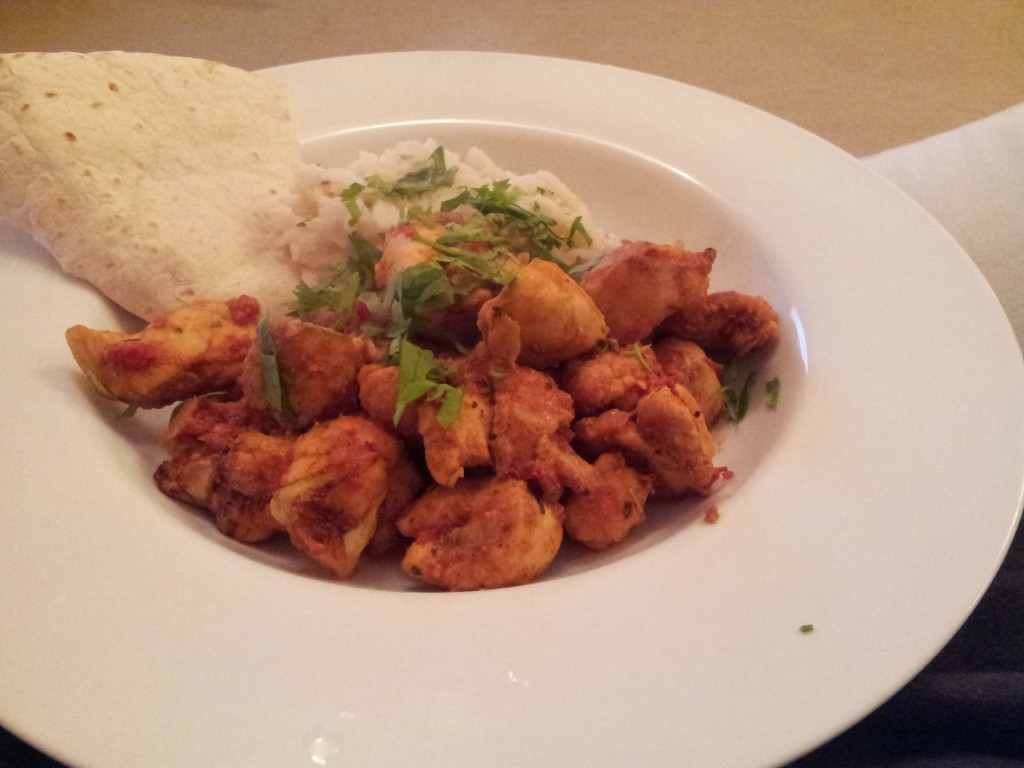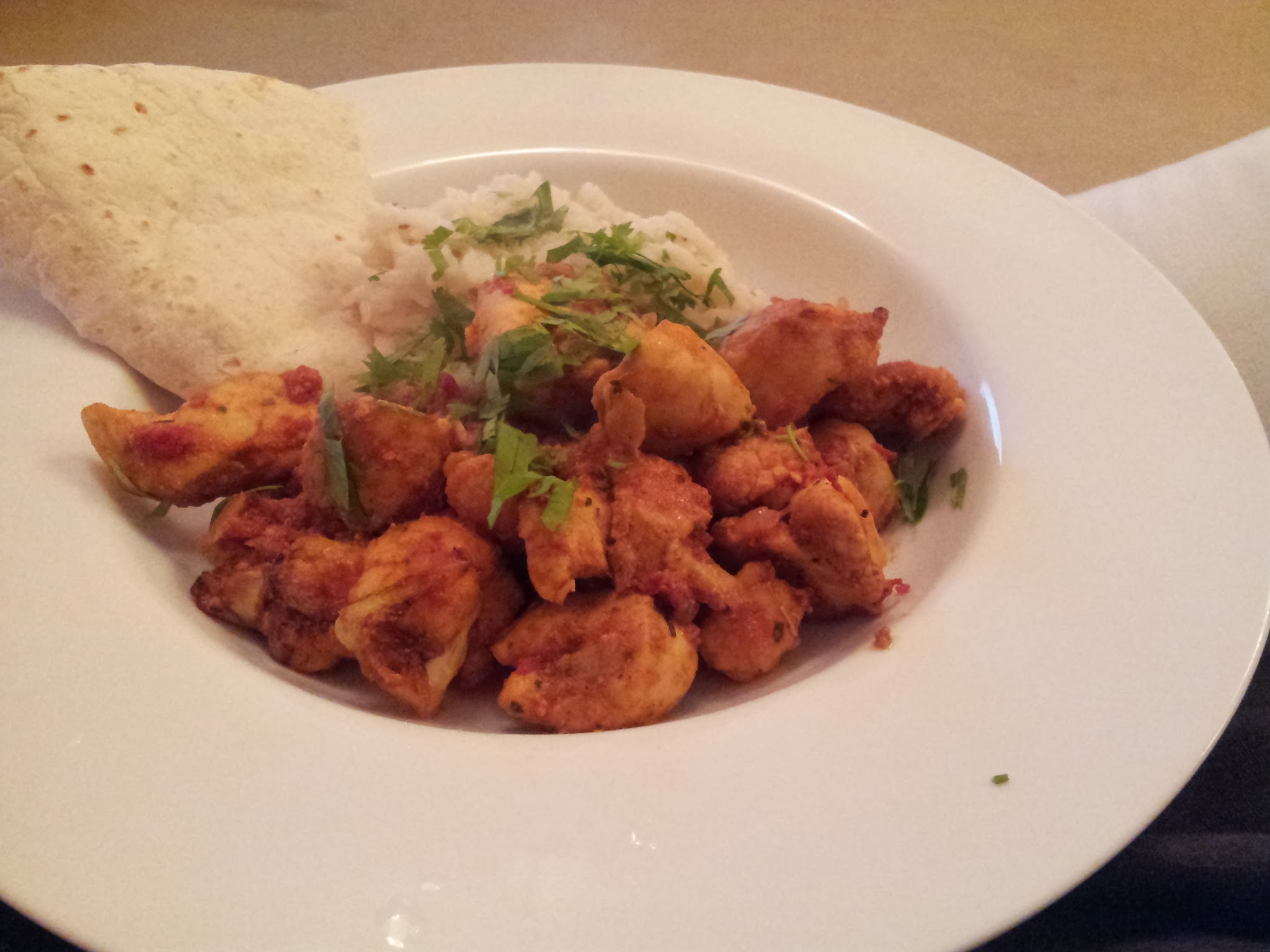 Quite often, when you get a new kitchen gadget, you play with it for a bit, then goes in a box never to be seen again. I'm sure many of us have consigned bread makers, ice cream machines and rice cookers to garages and lofts.
But this hasn't happened with my Actifry. At least once I week I plonk it on the counter to rustle up some potatoey goodies, whether it's chips, wedges or similar. I've been trying to branch out with it inspired by the accompanying mini recipe book that implies it can practically do anything. There's a proper community out there for Actifry recipes – check out this Pinterest board for example. A curry seemed like an interesting place to go with it. So I went for a chicken tikka gobi, a tomatoey chicken and cauliflower curry.
I load up the ingredients for the first few minutes and let it do it's thing. Because it churns and turns you don't have to stir it, you can just leave it to get on with it.
The results were great. Really comforting midweek stuff. It tasted like a casserole-style curry that you'd make yourself at home in a similar timeframe, but just leaving it alone while you Netflix another episode of Fringe is very convenient. This isn't the last Actifry experiment I'll be trying, that's for sure.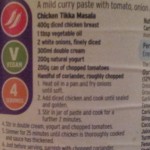 As part of the recipe, I used a jar of tikka paste that I had knocking about. It's a Sainsbury's one. I idly looked at the back of the jar at the recipe and had to do a double-take. I was surprised to see the old "seal the meat" line stinking up the place. I'd assumed that myth had been long since buried.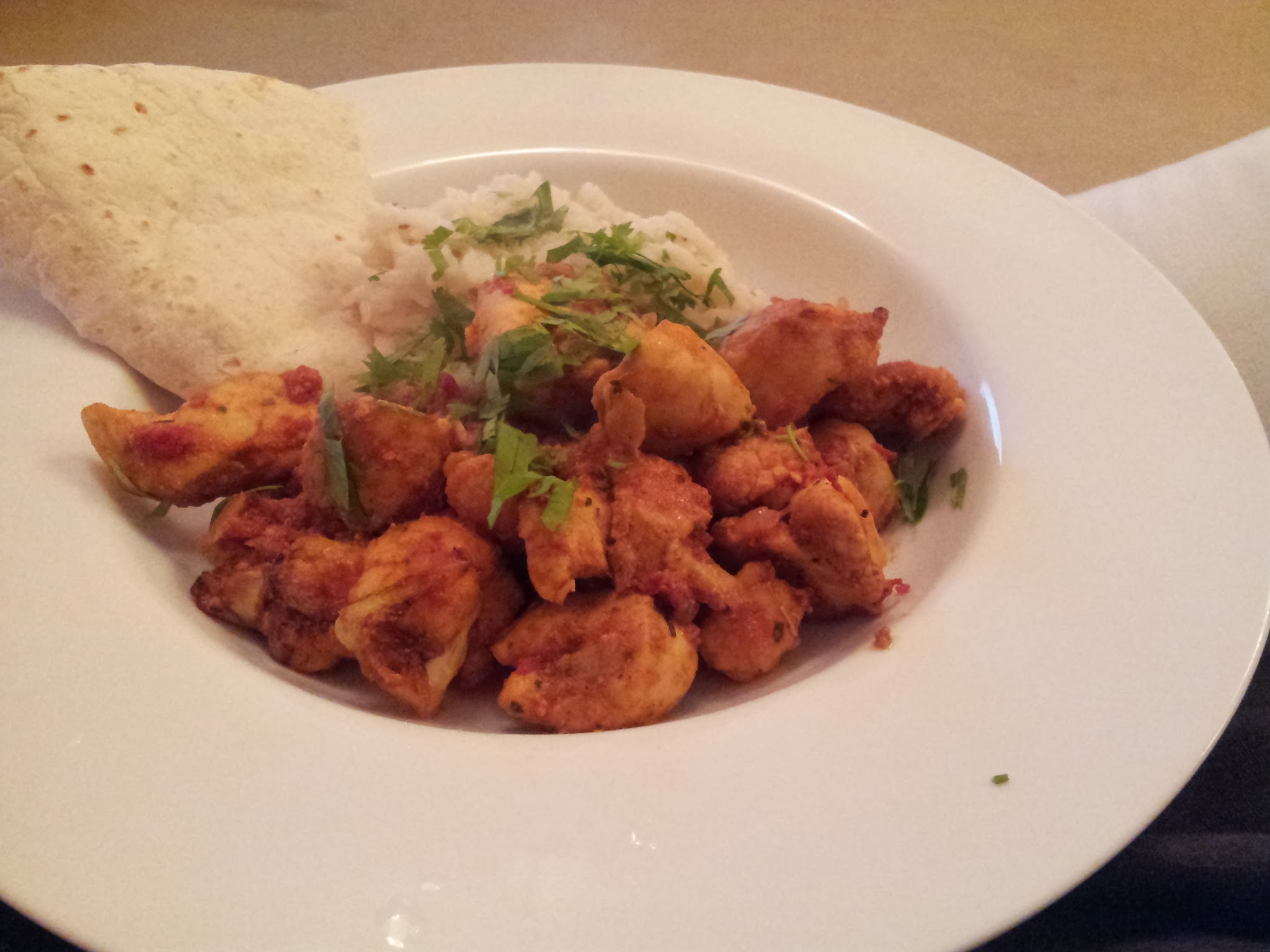 chicken tikka gobi
Ingredients
1

tablespoon

tikka paste

heaped

1

tablespoon

yoghurt

heaped

1/2

lemon

2

chicken breasts

diced

1

teaspoon

cumin seeds

1

onion

diced

1

head

cauliflower

chopped quite small

1

tin

tomatoes
Instructions
Mix the paste, yoghurt, lemon and chicken together in a bowl and refrigerate for a couple of hours or overnight if you have the time.

Turn the Actifry on, add a spoon of oil and the seeds and leave it for a couple of minutes to heat up.

Add the onion and cauliflower and give them 5 minutes to cook. After 5 minutes add the chicken.

After another 10 minutes cooking add the tomatoes and half a tin of water and a pinch of salt.

Leave to cook for another 20 minutes, or until the chicken is cooked through. Do check for seasoning and whether it needs a little more salt or lemon juice. Serve with rice, naan or flour tortillas.