express espresso chilli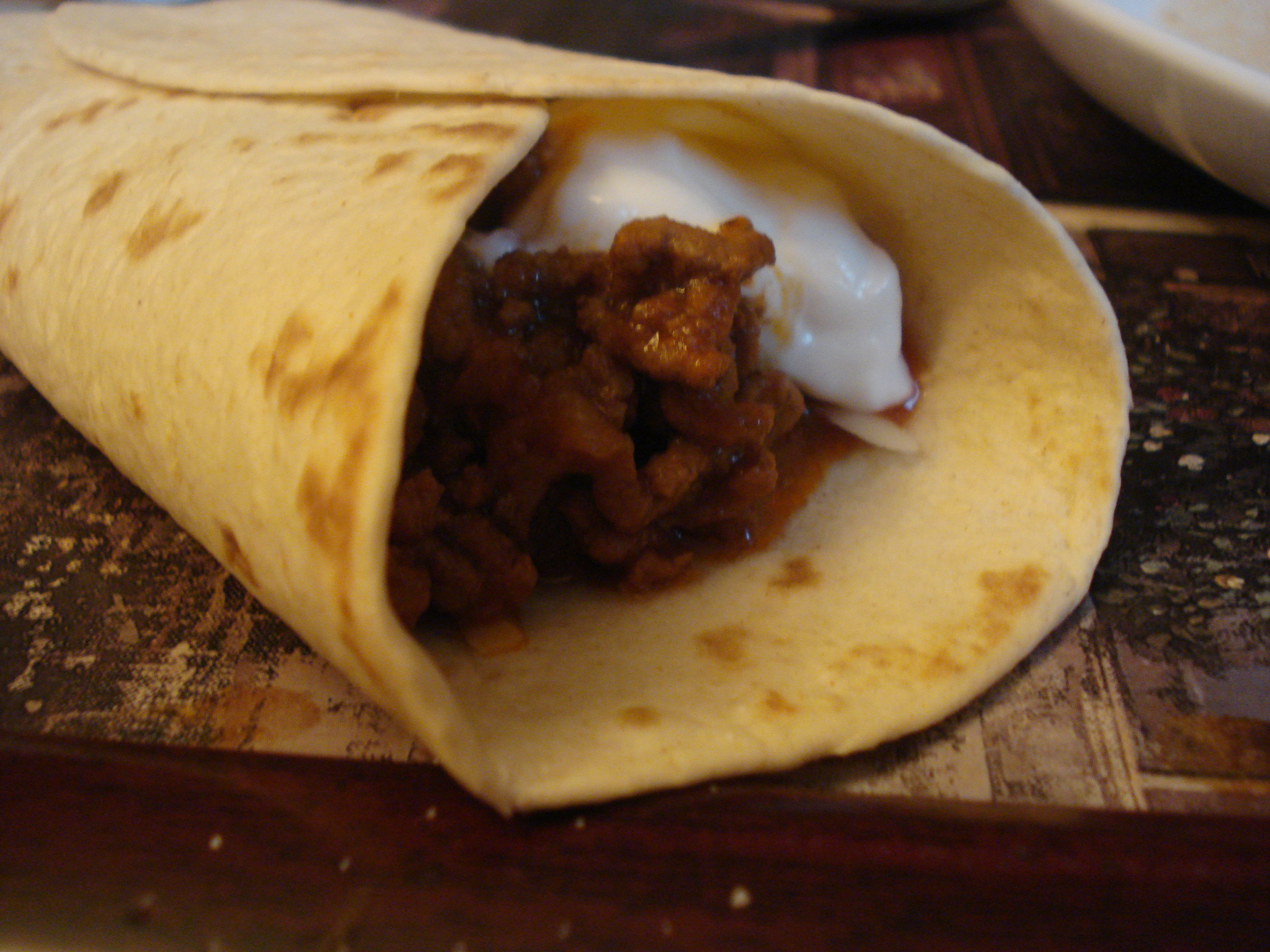 It's long established that cocoa bean flavours work really well with chilli, such as mole, and coffee is often added out in Mid-West America to "a bowl of red". So as part of the Lavazza Coffee, Set, Match challenge I thought I'd chuck some in a chilli today! It lends the spicy meat a dark and fruity tone, a really interesting character.
It was also handy using espresso for this chilli as this was all about speed: I got in late and needed to fix up a chilli on the quick. I used a couple of shortcuts to help me get there, caramelized onions and hot sauce to get me a few steps ahead.
To be in with a chance to win one the fantastic Lavazza Wimbledon prizes look out for promotional cups on take away Lavazza coffees, or enter online at http://promotion.wimbledon.lavazza.com/ Prizes include six pairs of tickets to Wimbledon, 90 Lavazza A Modo Mio Favola Plus Wimbledon Limited Edition coffee machines and 500 sets of four exclusive espresso cups created especially for the tournament.
Express espresso chilli (serves 4):
800g beef mince
200g caramelized onions
2 cloves of garlic
1 teaspoon cumin
1 teaspoon coriander
1 teaspoon chilli powder
100ml espresso coffee
1 tin tomatoes
200ml beef stock
Get a large casserole pan really hot and add a splash of oil. Brown the mince, in batches if necessary. Add the onions, crush in the garlic and add the spices. Stir fry for a couple of minutes.
Add the coffee, tomatoes and stock and bring to the boil. Lower the heat, pop on a lid and simmer for about 20 -30 minutes until thick, rich and tasty – you may need to add a little salt or vinegar to balance out the flavours (or more chilli if you're so inclined). Serve with flour tortillas, creme fraiche and a zingy salsa.