food at 52 cookery school review

I bought myself a pasta machine for my birthday. I had a few goes with the dough with mixed results, though I did manage to knock out some decent ravioli. What luck then just after that I was offered a Food at 52 cookery school review opportunity, in their Flavours of Italy evening class.
I've visited the Food at 52 venue a few times. I went back in 2010 for Tilda rice (at their previous venue), filmed a chilli recipe there and cooked with Ade Edmondson. This time I was actually going to try out their cookery classes. I was in a small group of four, two men and two women taught by one of the founders, John. The first thing that strikes you is the quirkiness of the venue. It's a rag-tag of trinkets from travels and cookery knick-knacks. John and his family are seasoned travellers and have brought odds and ends back from every corner of the globe. That's not to say the kitchen equipment you use is scattered; we used Global knives, Magimix processors and top quality ingredients.
During this Italian-themed evening lesson lasting three and a half hours we prepared four dishes and ate them as soon as they were ready. We started with making pasta dough. As I said it was the part I was looking forward to and it was the small tips I picked up here that made the tuition invaluable. I didn't realise just how long you should knead it for, or how to get the ratio of egg to flour just right. It's this stuff you can only get by being shown in person and no amount of TV chefs or cookbooks can help you here. A few days after the course I made some more tagliatelle at home and it was so much better after the tuition.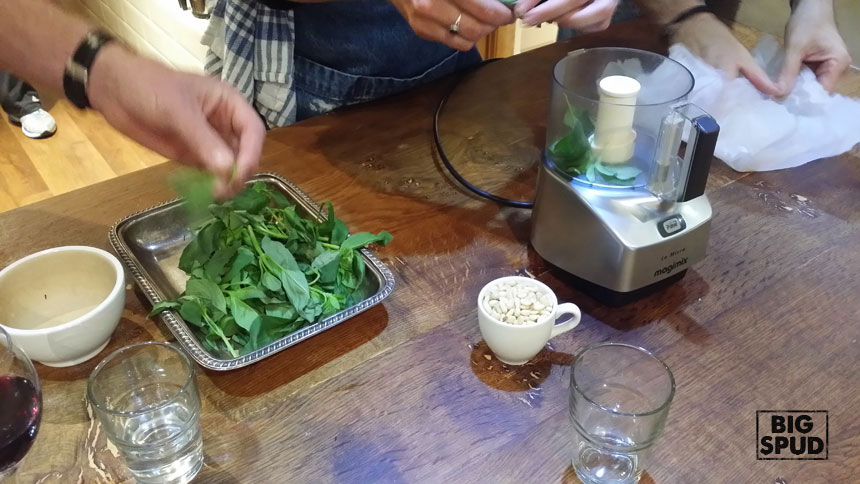 We made the tagliatelle and served it with a lightning quick pesto, slightly different to the recipe I plump for, omitting garlic and using pasta water to let it down. It gave a creamy, luxurious texture.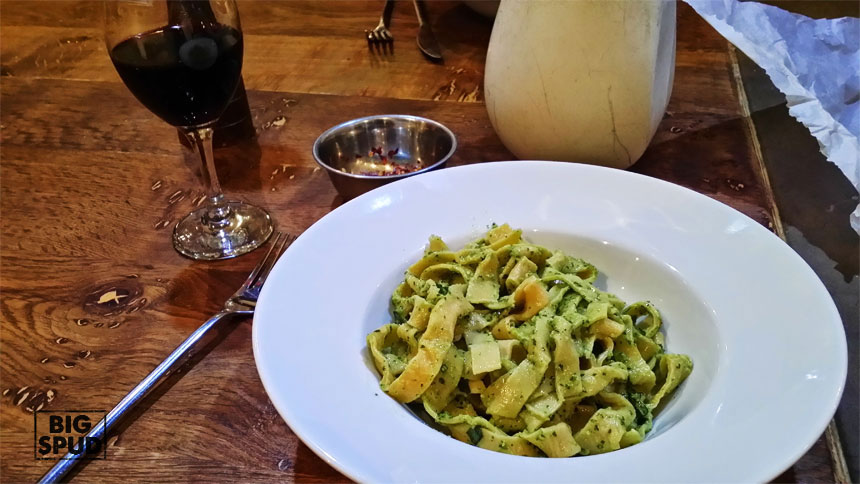 We followed this with a chicken soffrito, a dish of braised chicken legs over a vegetable dice. A great opportunity to practice knife skills, and learn a mean sauce into the bargain.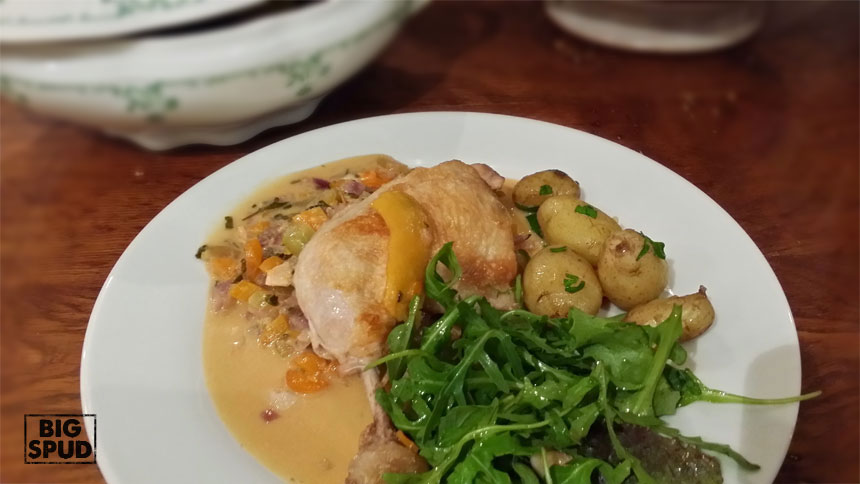 Lastly we made an amaretti semifreddo and cantucci with coffee.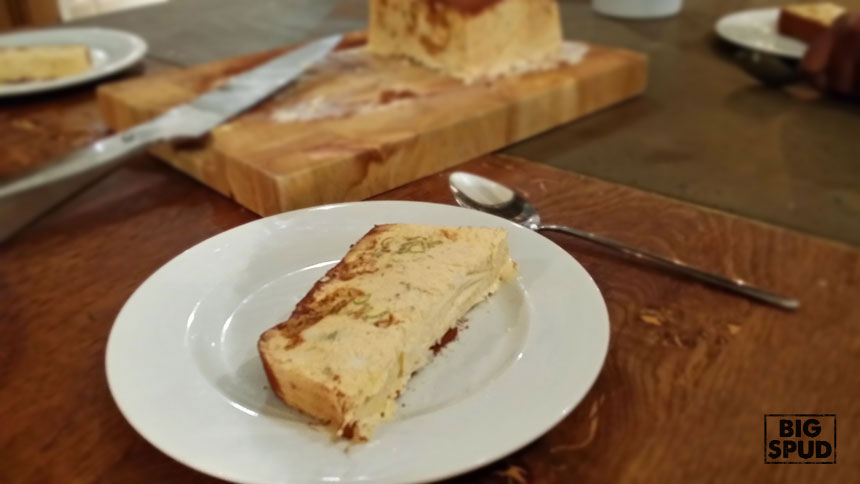 It was a thoroughly entertaining night with great company. I walked back to the station with a fellow classmate from Essex who received the cooking lessons as a gift, and he was really pleased with the informal nature of it. There were no chef's whites and no expectation of current effort. Everything was presented with a laid-back "have a go" attitude and everyone felt included.
If you're looking for an informal yet intelligent cooking class where you get your hands dirty, I thoroughly recommend Food at 52. It's entertaining and educational.
I was a guest of Food at 52 in a class of other paying clients. All those words up there are honest.
96 Central Street
London
EC1V 8AJ
07814027067
info@foodat52.co.uk