gravy-glazed roast potatoes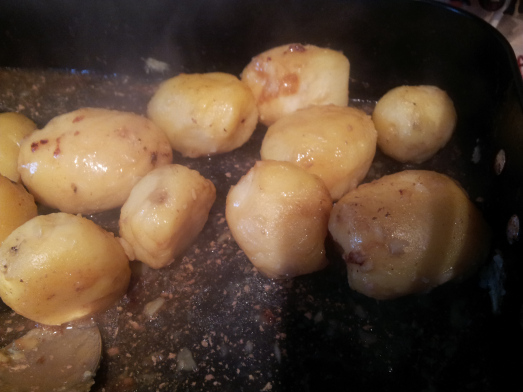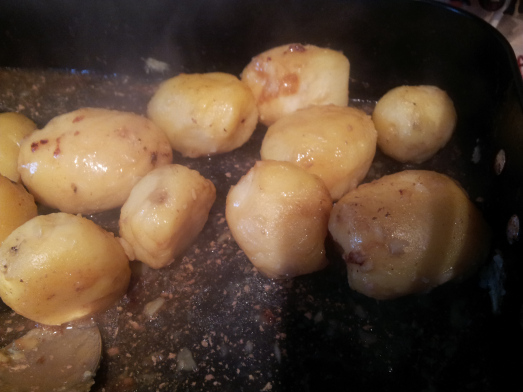 You know the drill by now: if I see a roast potato recipe, I must try it. So it was with Simon Hopkinson's. They aren't roasted so much as glazed in gravy. It was difficult to find the precise recipe online so I had to fudge the details a bit. I can tell you peeling cooked potatoes with the skins on was not fun at all.
You won't get crunch but you will get pockets of rich meaty flavour on the surface. They're not quite for me as I can't call it a roast potato without a glassy outer shell but they are different.
Gravy-glazed roast potatoes (serves 4):
750g waxy potatoes
300ml chicken stock
Steam the potatoes, in their skins, for 20 mins or until soft. When cool enough to handle peel.
Put a heavy frying pan or baking tray over a high heat and add half the gravy. Add the potatoes and toss well, as the liquid disappears add a little more stock, until the potatoes are shiny and sticky.