idahoan roast potatoes

If you grew up in the 80s in the UK, the phrase instant mash means only one thing. Smash. In case you're looking at that word a bit puzzled, it was the brand of instant mashed potato advertised by the crabby, yappy space robots. No? Try this.
And over the years instant mash has pretty much died out. Relegated to school dinners it doesn't get mentioned any more.
Idahoan are out to change that view with their instant mashed potato product they've been perfecting in the US for over 50 years. It's a product brought to life with boiling water and made with 92% potato.
To launch the product in the UK Idahoan laid on a tasting menu but with a twist: you had to figure out which of the seven courses in the dinner were made using Idahoan instant potato, and which were made with 'real' potato.
The menu was designed by Billy and Jack, runners-up in Masterchef 2016. They devised a fun and tasty menu, from potato croquettes to honey potato cake.
This slideshow requires JavaScript.
All the food was excellent. I'll be honest; I absolutely sucked at telling which dishes contained the instant mash v the real mash.
I took some of the product home to try.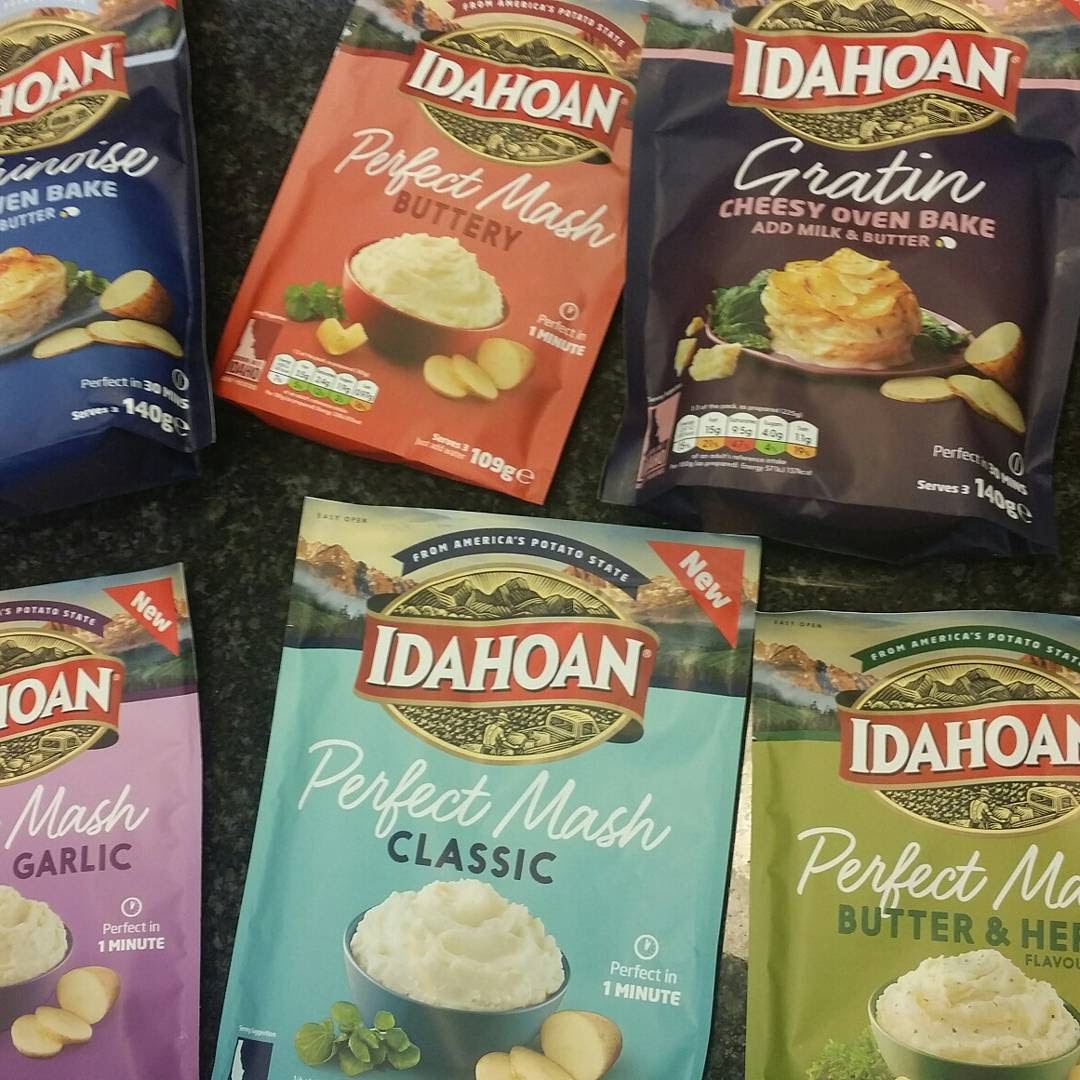 For the mashes you pour it in a bowl, stir in boiling water and leave for a minute. And it's ready to serve. And the mash tastes very good indeed, and if you plonked it down in front of a guest without prompting I'm fairly sure they wouldn't twig it didn't come straight from a potato. The 'buttery mash' in particular has a really excellent flavour. They've become a favourite in our house, and much like instant rice are a good packet to have in the cupboard for a quick fix.
And when I get a product, I wonder what it can do to a roast potato. Using the dried product as a coating for a par-boiled potato provides an extra layer of cragginess to a crisp, fluffy roast potato.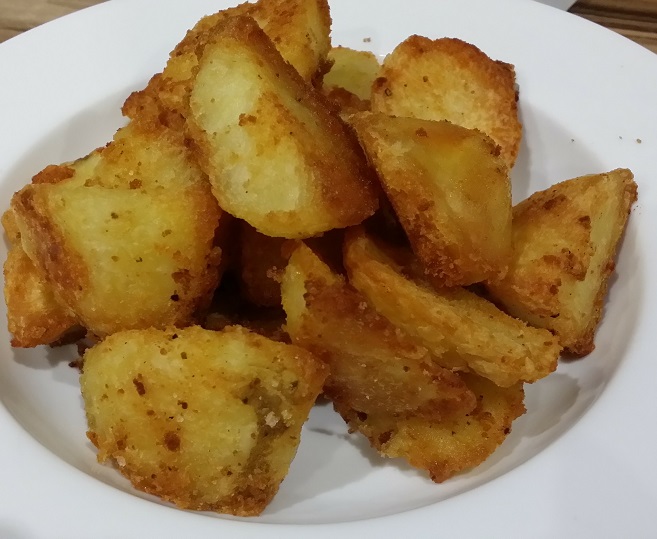 It's double-down potato!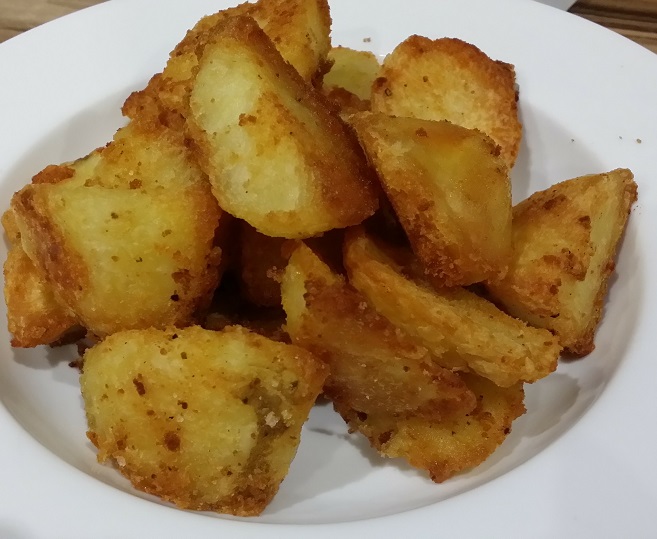 idahoan roast potatoes
Ingredients
600

g

Maris Piper potatoes

50

ml

rapeseed oil

2

tablespoons

Idahoan mashed potato flakes
Instructions
Peel and chop the potatoes into golf ball-sized chunks. Put them into a large pan of boiling salted water and preheat the oven to 200C.

After 10 - 12 minutes in the water, prod one with a fork. If it goes in with little resistance, drain the potatoes really well and allow it to steam in your colander for another 3 - 4 minutes. Meanwhile add the oil to a deep-sided roasting dish and put it in the hot oven to preheat.

After the potatoes have sat for a couple of minutes and the oil has heated, add the potatoes (carefully) to the oil and turn gently. Shake over the potato flakes and again turn to coat. Sprinkle over some salt and pepper and put in the oven to start roasting.

Every twenty minutes or so turn the potatoes until golden all over. When golden remove from the oven, add salt to taste and serve.