KellyBronze turkey rolls with winter slaw

I've been so, so lucky with this silly little blog. I've met all of my food heroes and worked with fantastic people, and eaten some great stuff.
Actually. Not all of that is true. I've not met all of my food heroes.
Despite sharing a county with him, despite cooking food similar to his, despite going for job interviews at his office, despite writing about him dozens of times, despite eating at his restaurants… I've never managed to meet Jamie Oliver.
Until now.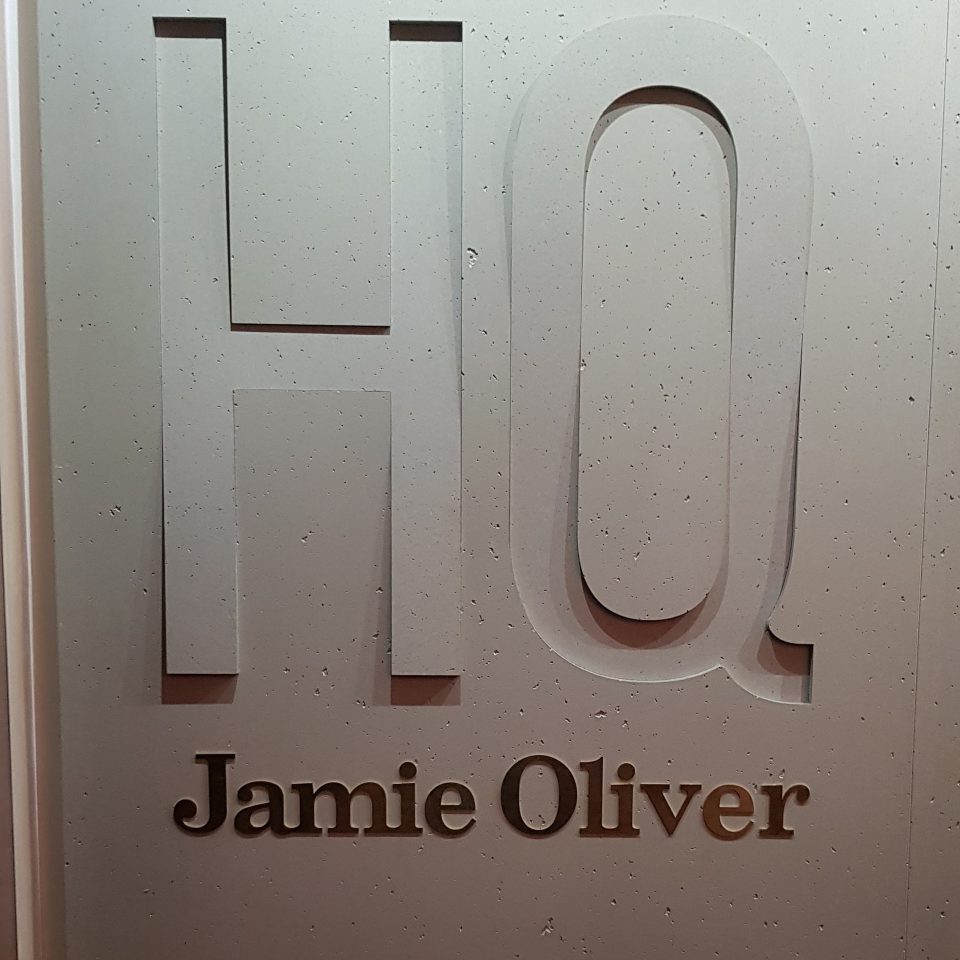 I had an invite to Jamie Oliver's new(ish) headquarters, with no promise of him appearing, for a talk and demo of KellyBronze turkeys. Paul Kelly of KellyBronze was to host, and I have met him a couple of times – he's a wonderful, fun guy: definitely knows his poultry, definitely loves what he does. Jamie or not I was sure for an entertaining evening.
As I arrived I started chatting to some of the people there, and I was chuffed to meet someone I've been following online for years: Elizabeth from Elizabeth's Kitchen Diary. By chance we were next to each other and started talking and it's so lovely to finally meet her. (Click the link to read her version of the evening!)
And sure enough, Jamie appeared to say hello. He gave a quick intro on why he loves KellyBronze turkeys so much, then Paul Kelly took to the stage to wax lyrical on the history of the turkey and how his family has made it their duty to bring excellent turkeys back to tables across the country. In the early 80s the Kelly family brought together superior breeds to make the KellyBronze which is bred for longer, allowing it to reach maturity. A period of hanging after slaughter also breaks the collagen down and makes for a tastier bird.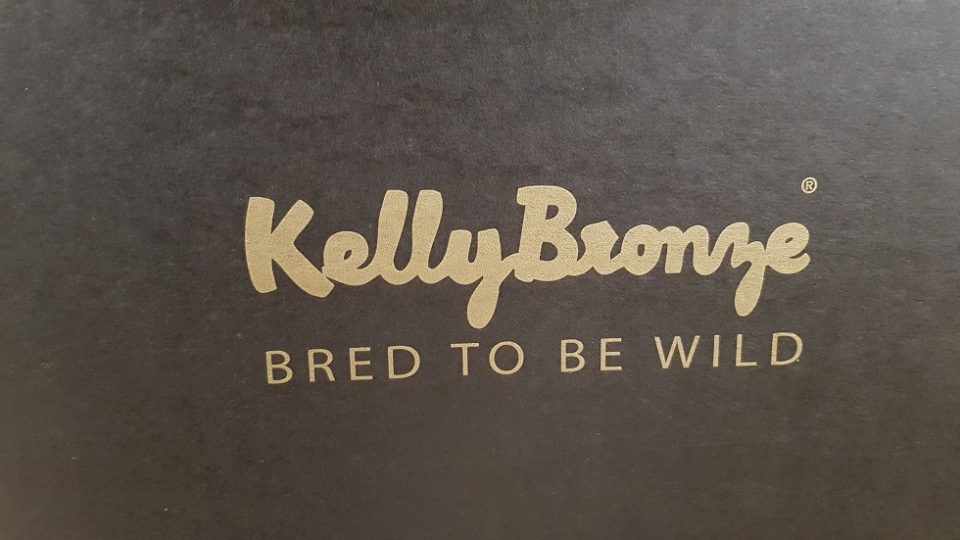 .He then talked through a turkey that he'd cooked earlier. Despite being 6kg it took 1hr 55m to cook completely. By having a more mature turkey it has a store of fat under the skin that conducts heat through the carcass more rapidly. For the cooking itself, he advises cooking breast-side down at first. No stuffing, as it impairs the speed of cooking. After an hour flip the bird the right way up and continue until done, testing using a meat thermometer. And while resting meat is absolutely crucial, don't cover with foil as you will continue to cook the turkey.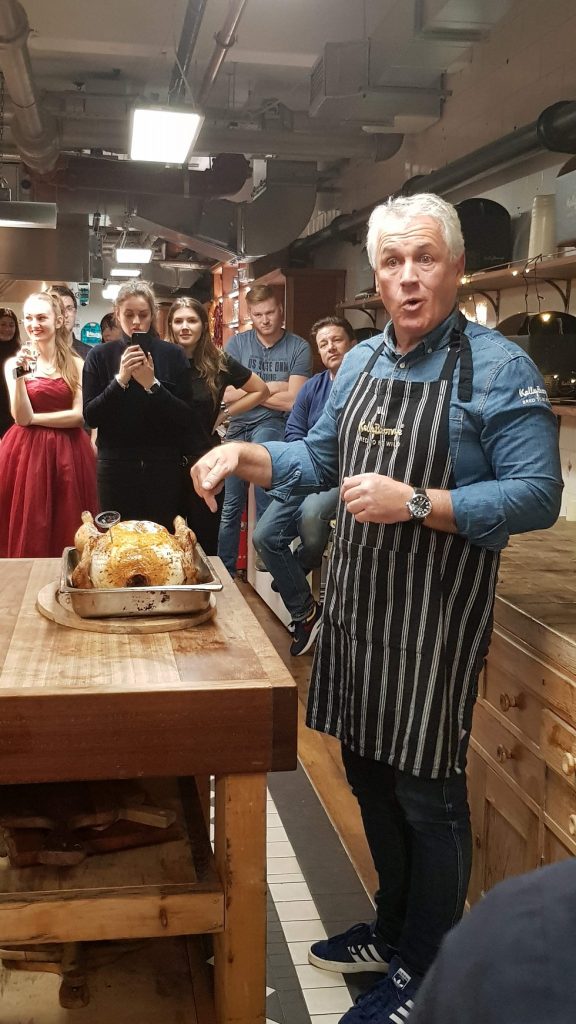 Paul then demonstrated his world-record setting carving skills, removing the legs, removing each breast then slicing to make perfect portions of meat. We then enjoyed the carved meat in a bun with a helping of slaw, which I've recreated here.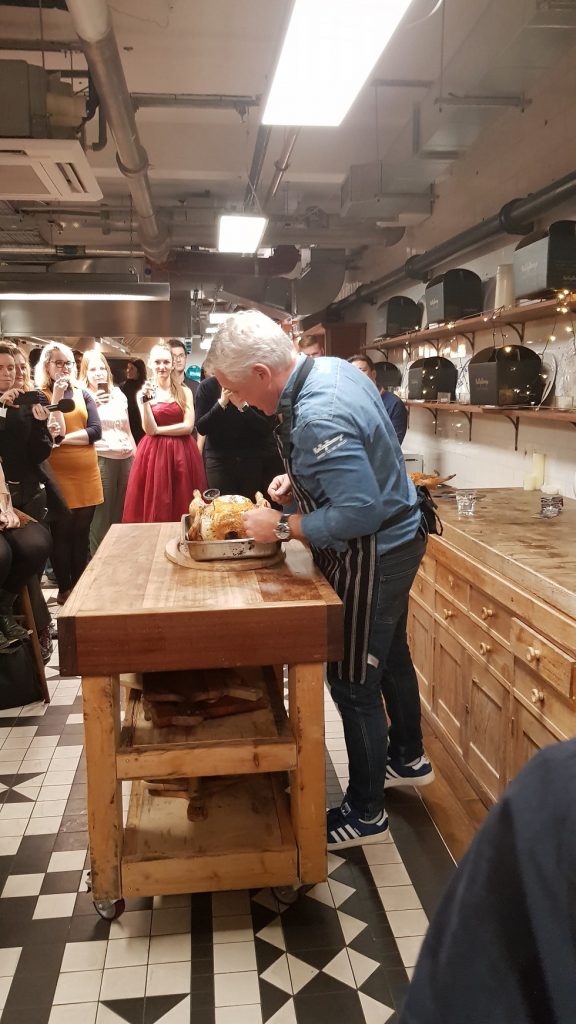 After eating, Jamie was chatting off to one side with Dhruv Baker. If I didn't go and say hi to Jamie now, I'd be really disappointed that I'd missed the opportunity. So I took the chance to shake his hand and say how much he'd inspired me over the years. He was super down-to-earth, and happy to have a chat.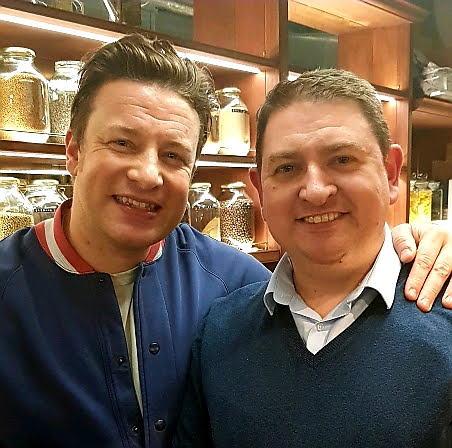 It's just meeting a person – but it was really meaningful to me. So much of what I've done has fed from Jamie's enthusiasm and ideas.
I've ordered my turkey this year from KellyBronze – there's still time for you to order yours!
I've used a cooked turkey breast here, you could use leftovers on Boxing Day!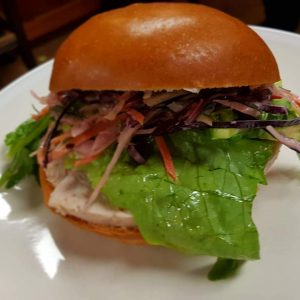 KellyBronze turkey rolls with winter slaw
Ingredients
1

turkey breast

cooked

4

brioche rolls

or similar

2

carrots

1/2

red onion

1

beetroot

250

ml

yoghurt

1

lemon

extra virgin olive oil

Dijon mustard

green leaves

such as spinach, lamb's lettuce
Instructions
Peel and finely slice the onion. Peel and grate the carrots. Grate the beetroot. Mix together the yoghurt with a few dashes of olive oil and add the juice of the lemon with a big pinch of salt. Mix the dressing thoroughly and season to taste. Combine with the veg.

Put the buns on to toast lightly. Slice the turkey. Spread the buns with mustard, then pile up the buns with turkey, green leaves and slaw.