my favourite cookbooks of 2016

I love a new cookbook. That bit where I settle down in the evening with a batch of post-it notes, leaving little reminders poking out of the top is a great feeling, excited with inspiration for future meals.
To me, this year seems slightly muted. The era of the mass-produced celeb chef book appears to be moving on. Joe Wicks is an excellent new talent, and baking manuals are steadfast, but the days of Jamie, Hugh and Gordon duelling for the top spot are nowhere in sight. Maybe everyone now Googles any recipe they want, then move on? I feel a study coming on…
As in previous years, several books have come my way. Some stick around and some move on. Missed my round-ups from before? Here they are:
However, here's my favourite books of 2016. If you're looking for a cookbook gift for that foodie someone in your life, you could do worse than buying one of these!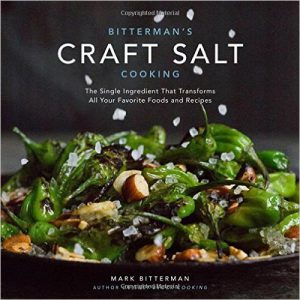 Low-sodium dieters, look away now. Mark Bitterman, the expert on salt, launches a bible on using salt in cooking. It's an impressively detailed look at salt, varieties of salt, and how to maximise the flavour of the different types. I particularly like the exhaustive table in the front describing how to match food preparation with the right salt. The recipes are a world tour of flavours and technique, but the tone is very macho; it's not a delicate, feminine book. Well worth seeking out.
Buy Bitterman's Craft Salt Cookbook on Amazon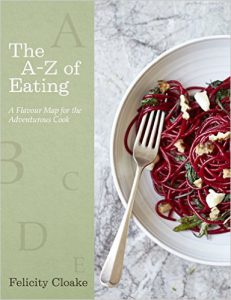 Ah Felicity. I've been reading her Perfect… column in the Guardian for years and I absolutely love it. It's my go-to these days when recreating a classic. This book is an admitted chance to break free and just cook all the things she wants and the joy is unconfined on the page. There's a shout out for MiMi Aye's Noodle! and a large section on potatoes so it was always going to be a winner with me. In fact, if it was just the potato chapter this book would be in the same position. But that's a dis-service to all the wonderful recipes in this book, many of which I've made over and over again.
Buy In The A-Z of Eating on Amazon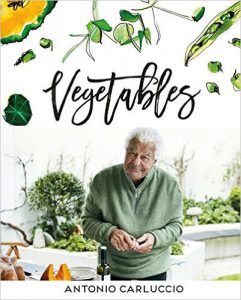 There may well be some bias here. I was over the moon meeting Antonio Carluccio earlier this year, entertaining us with his theories on life and food. When his book came out this Autumn I rushed out to buy it on launch day. I can't recall the last book, DVD or film I did that for. And I wasn't disappointed. It's packed with minimum of fuss / maximum of flavour recipes that are sure to delight. Flick to any page and you'll find something worth cooking. The potato cake, dense with ham and cheese and crisp with breadcrumbs, has quickly become a staple in my house. Just divine cooking from the master of simplicity.
That was my year in cookbooks – what were your favourite books this year?
Other cookbooks you might want to buy (chosen by Amazon):