november round-up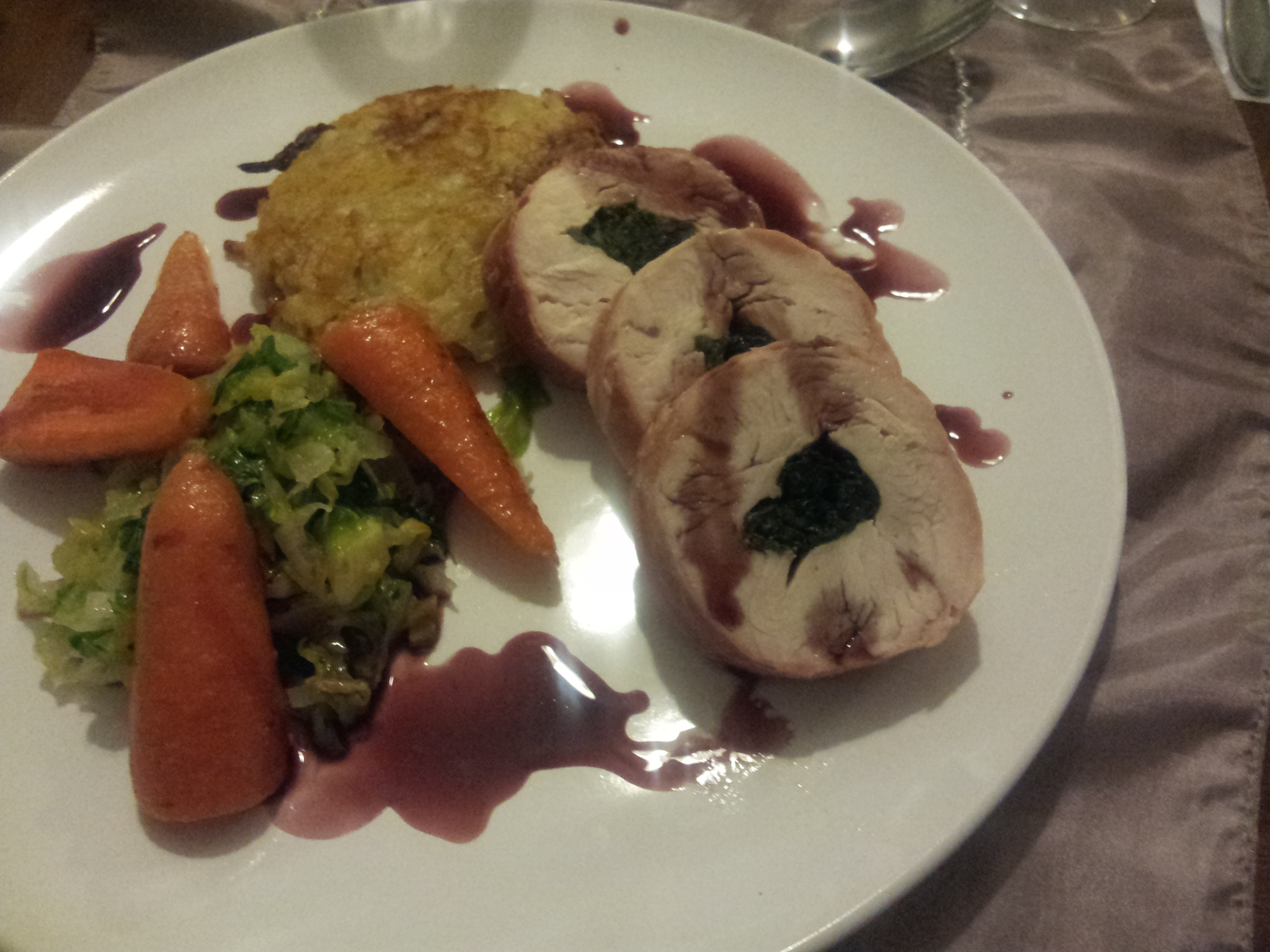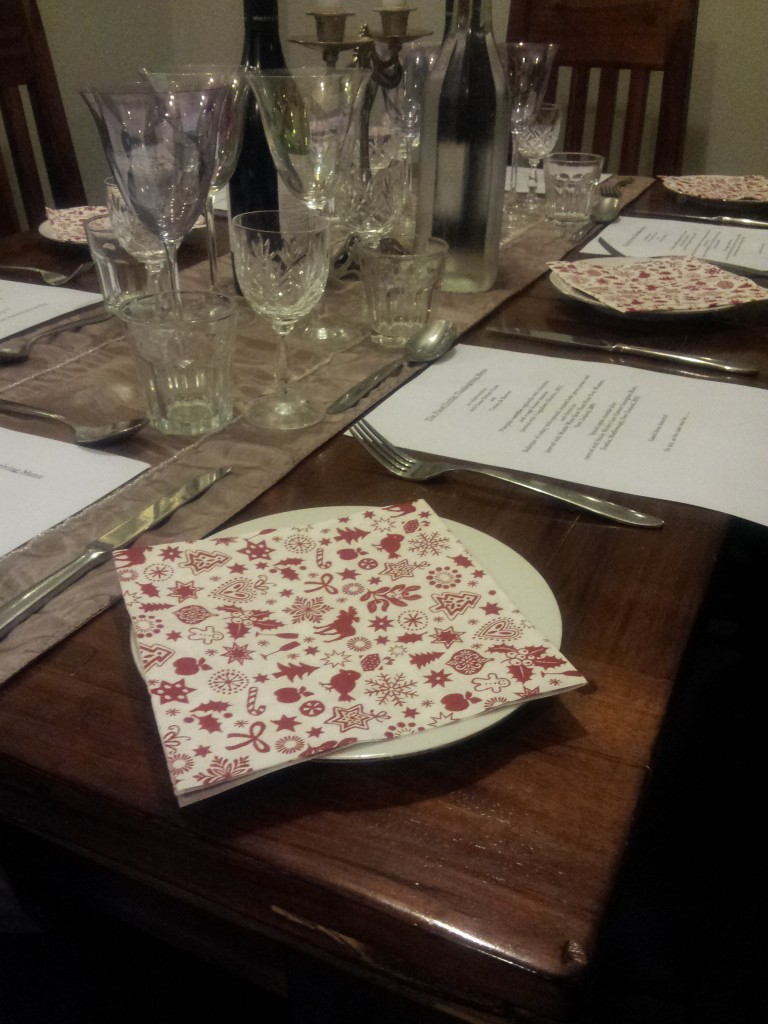 This is a round-up of bits and pieces, favourite things from November 2013 and other odds and end I've been sent to cast a critical eye over.
Roasted veg chilli: the month kicked off with something a little different: BigSpud on video! In co-promotion with VoucherCodes, watch me cook a vegetable chilli.
Frying Tonight: I tried out a couple of fryers, a Delonghi deep-fat fryer and a Tefal ActiFry. I've genuinely been bowled over by the ActiFry, it makes a real satisfying chip. Since the test I've probably used it 5 times and enjoyed it thoroughly. A properly useful kitchen gadget.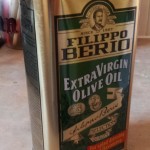 Filippo Berio: What a stunner this is. I do like Filippo Berio's oils usually, but presented in a gorgeous 1L tin like this really makes it a great gift for a foodie. (Available from Waitrose, Sainsbury's and Tesco RRP £7.49)
Waitrose Christmas Cake Kit: I didn't realise until this arrived but I'd seen this before. Exactly the same, but with no Norfolkian glare. It's pretty poor value, given that you have to buy the eggs, butter and alcohol yourself which gram for gram are the most expensive parts. The final product is fine, no more than that. I don't know who wants this product.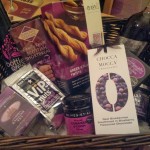 John Lewis Non-Alcoholic Hamper: I had the courier from hell trying to deliver this thing. Over two weeks they held on to this, calling me a liar, being insulting on the phone and generally treating delivering a package as the biggest inconvenience in their day. I've had two things from John Lewis in the last few weeks and they use the same courier each time, and it's put me off using them to deliver anything to me.
This aside, I can only describe this hamper as disappointing. All the chosen products are fairly bespoke and off the beaten track but mediocre and not deserving of a luxury brand like John Lewis. The shortbread was dry and not sweet enough, the nuts just ordinary salted peanuts, the fudge chalky. Couple that with a £60 price tag and it's not an attractive package.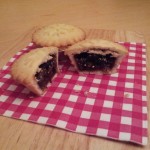 Aldi Mince Pies: the Christmas catalogue from Aldi this year has got some really tempting and interesting offers in. I'm always pleased to see this underdog scoop the taste test awards, such as their mine pies coming 1st in a Which? panel.
Unfortunately the ones I received were anaemic affairs, powdery underdone pastry and mince that tastes of raw alcohol. Disappointing and even mince pie fiend Mrs BS didn't want another one.
Sainsbury's Pasta Range Launch: at an event hosted and catered by Francesco Mazzei, we were treated to Sainsbury's new pasta ranges prepared by our host. The new pastas were prepared as crab spaghetti, chicken risotto and other delicious meals. The range are all bronze-died and of exceptional quality. At home I've particularly enjoyed the flavour and texture of the linguine. I tossed mine simply cooked with some porcini paste for a light lunch, and it was superb. I think it's worthwhile spending more on pasta to really appreciate it al dente, and I'll definitely be putting this in my basket.
Borderfields Oil: At a recent event Cyrus Todiwala was espousing the benefits of this healthy British oil, so I was very pleased to receive some. It's very tasty, creamy with a peppery finish.
Danny's Thanksgiving meal: I have saved the best for last. To coincide with Thanksgiving ol' FoodUrchin Danny was asked by Great British Chefs to lay on a seasonal meal, with wine pairings from Corney & Barrow. And in spirit it was on-topic: pumpkin, turkey and apple pie, all presented with passion, perfection and pleasure. Danny's pumpkin & pasta was sweet but given a savoury richness from a sage beurre noisette; the turkey was served as a ballotine with a potato rosti (pictured above) and dessert was a perfectly-judged apple cake topped with a crumb topping. I think Danny was a little nervous serving potatoes to me but he needn't have worried; perfectly crisp but tender inside. And the red wine thyme jus to accompany it was delicious. All the food was excellent but the company more so, featuring fellow Essex guests such as Becs. excellent banter as all good dinner parties should be. Danny and Mrs FU were superb hosts and kept the tone fun and light.
The wines were interesting, but the one that tickled me was the dessert wine (which I am always a sucker for) "Sticky Mickey" Late Harvest Sauvignon Blanc 2013. We definitely didn't take the Mickey out of that name…!
Quite a busy month then. And we're now into December…
All stuff I receive is disclosed and I always give honest reviews.