paella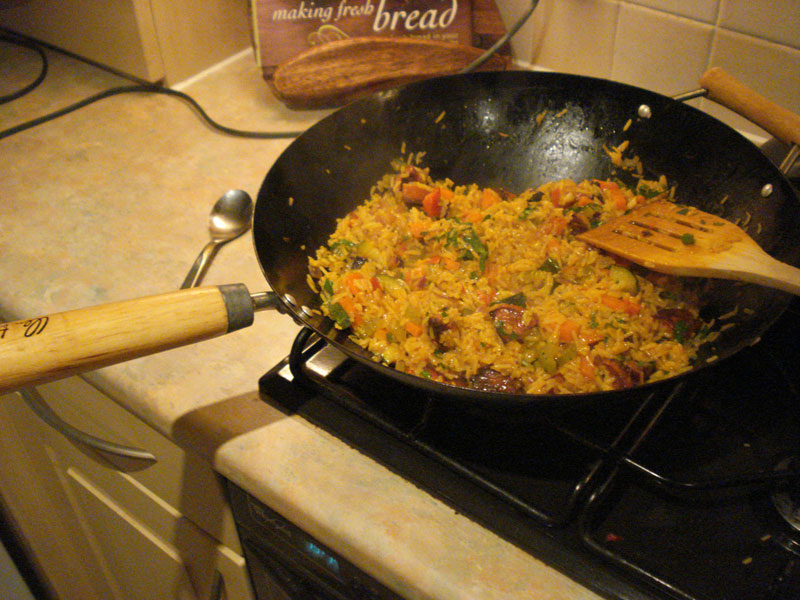 …Or it might be jambalaya. I'm not sure what the criteria is. It's rice 'n' stuff in one pan, anyway.
My old chum chorizo makes a special guest appearance, but it's the vegetables that do the work in this one. I fried the chorizo a bit to char the edges and encourage their spicy-sweet juices to leak out, then put them to one side. Then in go the veg: red onion, celery, carrot. After they've tenderised a bit, in go a courgette, some garlic and a pepper. After a couple of minutes I added some basmati rice and tossed that around to get up to heat. I wanted an alcoholic flavour so I added some Cinzano of all things at this point – slightly bitter, slightly sweet.
Then the chorizo went back, along with a pint of veg stock, some saffron and some paprika. Lid on, and left it for 20 mins or so. I came back to find a pan full of sticky rice and tender veg. Garnished with a little fresh parsley and shovelled away heaped spoonfuls at a time. Dinners in one pan rock!