pan-fried salmon with spring greens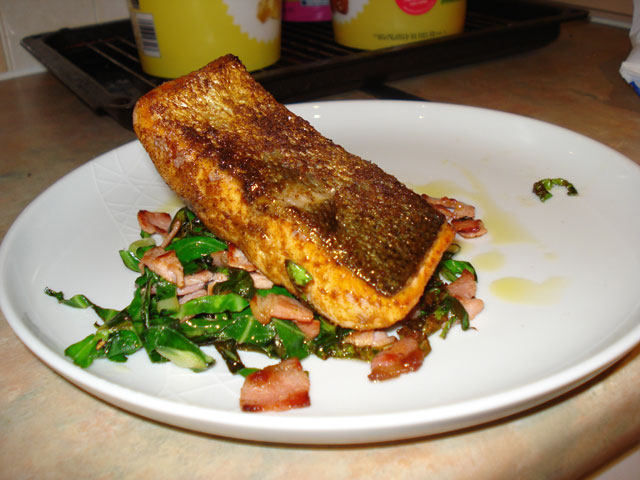 In a rare moment of dining alone, I took the opportunity to have some fish. Salmon leapt into my hands (not literally) and I tore home to prepare.
A sprinkle of salt, pepper, cumin and coriander both sides and then the fish goes into a hot pan skin-side down. Just as it starts to brown I flip the fish over and add bacon and greens to the pan. Once that pink colour has gone from the sides it's off to the plate with a little olive oil. I love how the smoky crisp skin gives way to meaty, silky flesh. The contrast with salty bacon and mild greens. Lovely summer food.