pesto, salami and black olive tear and share bread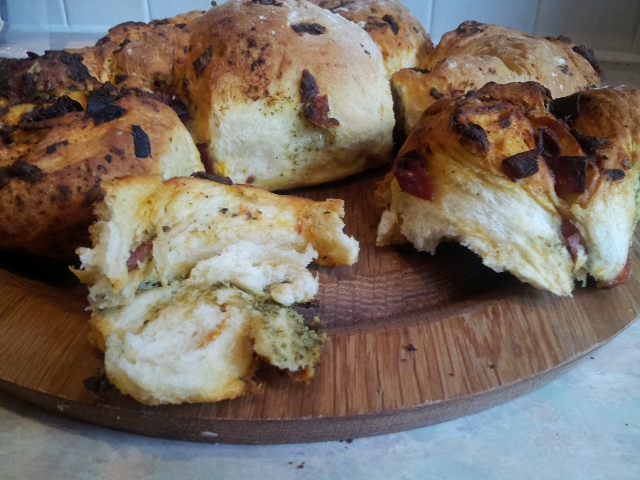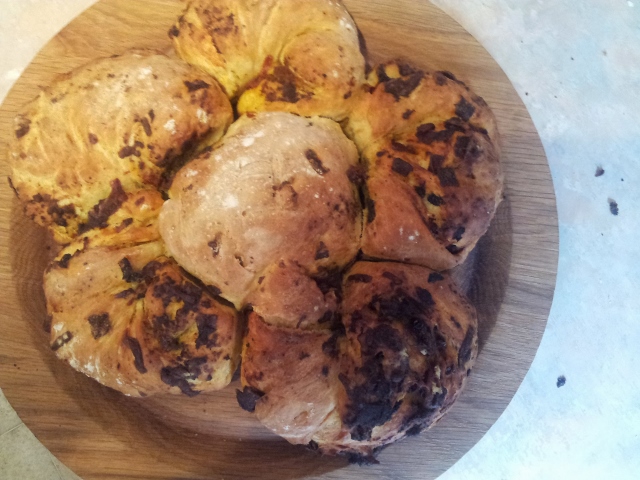 Somewhat inspired by recent challenges on Great British Bake Off, I thought about making some tear and share bread. When left to my own devices things often take a Mediterranean direction. I'd not tried tear and share (or pull-apart to my American friends) before so started with a basic bread recipe and moved out from there.
I was off round a friend's so though about taking some nice savoury bread with me. (As it turned out he cancelled so poor old me, I had to eat the whole thing myself.)
I started with a standard yeast dough, no surprises here.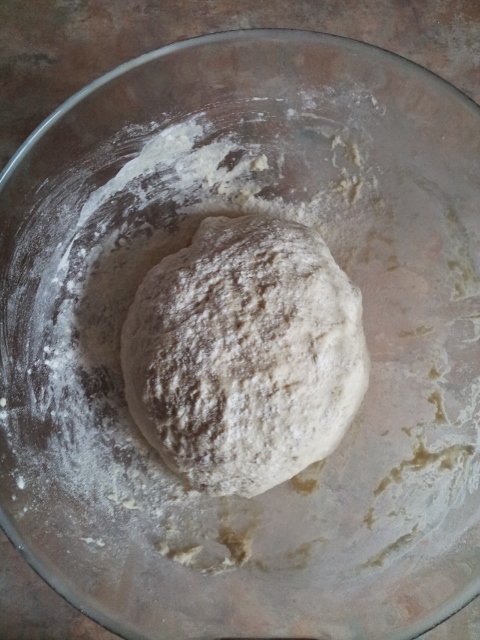 Left to rise until doubled…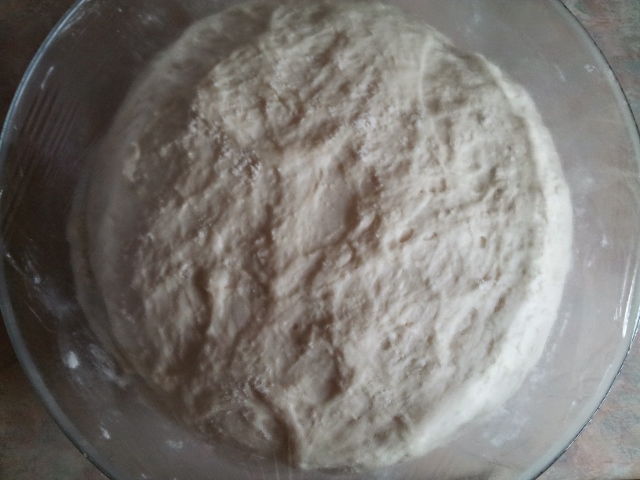 Folded in my deli ingredients and shaped. I made the swirls first (just a sausage shape wrapped around itself – I've been making my daughter's hair into a bun lately so it kinda reminded me of shaping that). The leftover dough was left as a round roll in the centre.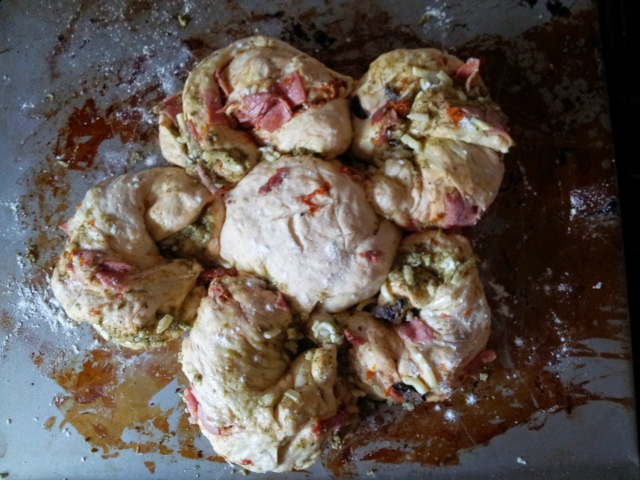 And whaddya know, it turned out great.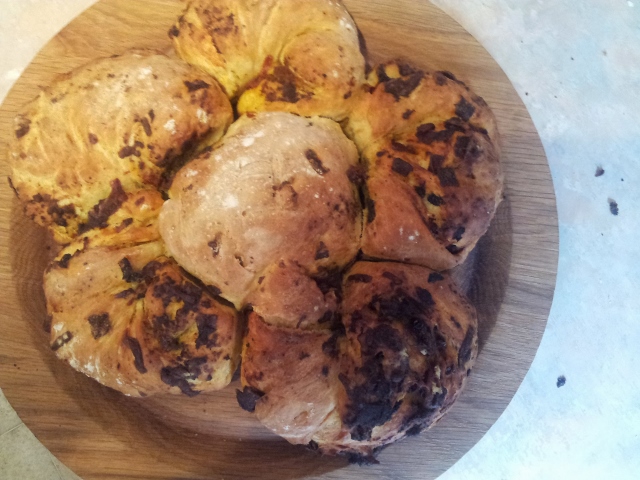 I'll definitely be making variations on this tear and share recipe again. PS. I was making mine ready for about 8 people so made a fairly large one (about 30 cm across!), so do scale up / down your ingredients as required.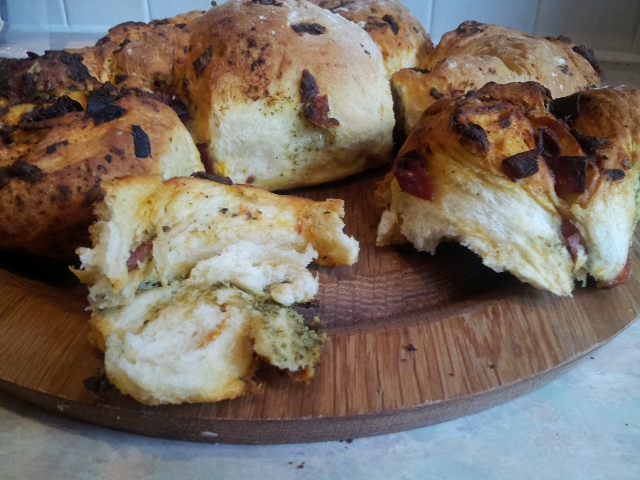 pesto, salami and black olive tear and share bread
Ingredients
750

g

bread flour

2 x 7

g

sachets yeast

1

teaspoon

dried Italian seasoning

5

slices

salami

diced

12

black olives

halved

100

g

green pesto

I like Sacla'
Instructions
In x warm water add the yeast and sugar, whisk lightly to combine and leave while you get the dried stuff ready.

Mix the flour and salt together in a large bowl. Make a well and add half the yeasty water. Combine well then keep adding water until everything in the bowl comes together. Turn out on a floured surface and knead for 10 minutes into a smooth, pliable dough. Cover and leave in a warm place to rise for about 45 minutes.

After this time, knock it back and incorporate the herbs, salami and olives. Divide the dough into 6 pieces. Take one piece and roll it into a sausage shape. Spread this on one side with some of the pesto (like toast), then twist the dough into a spiral shape. Repeat for 4 more of the pieces, and leave the sixth as a smooth ball. Arrange on your baking tray and leave to prove for an hour.

Preheat the oven to 180C. Bake for 25 - 35 minutes, until the bottom sounds hollow when tapped. Because the bread is an irregular shape, you should check all over the bread, and it's probably a good idea to rotate the loaf 180 degrees mid-bake to keep it even.