pick and mix salad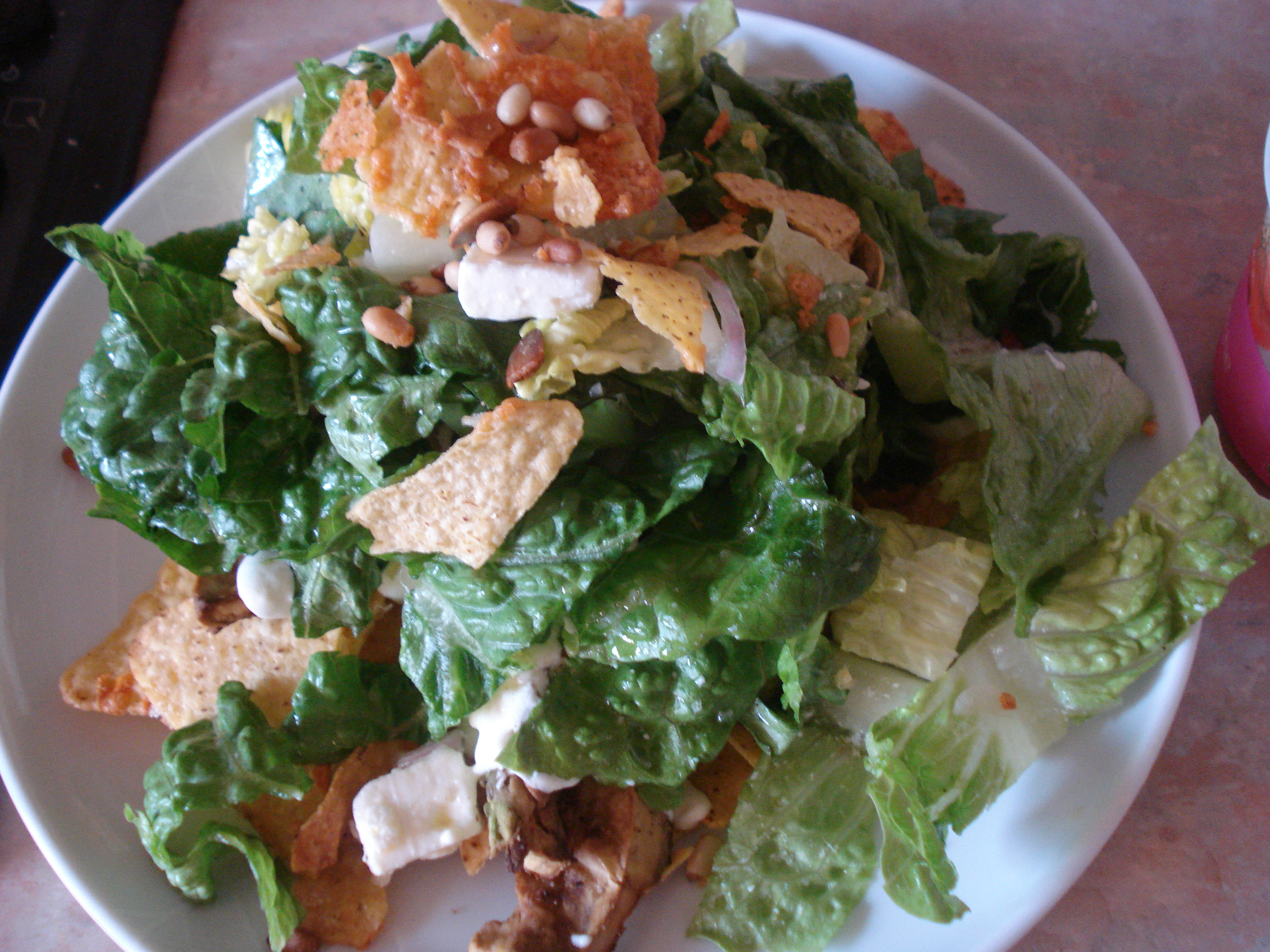 A curious blend of salads here, a hybrid of two of salad-loving Jamie Oliver's recipes: the Mad Dog salad from Jamie's America
and cheese and onion salad from Jamie at Home
. I love meals like this: every forkful brings new delights. Crunchy, chewy, fresh and wholesome. Go get some.
Pick and mix salad:
2 avocados, de-stoned and cut into pieces
A swig of pumpkin seed oil
A big bag of plain tortilla chips
100g cheddar, grated
Small handful of pumpkin seeds
Small handful of pine nuts
1 large romaine lettuce, torn into pieces
2 red onions, sliced
Extra virgin olive oil
White wine vinegar
200g feta, diced
Pre-heat the oven to 200°C.
Put the avocado on a baking tray and splash with pumpkin oil. Add a little salt and pepper and roast for 15 minutes.
Scatter the tortillas in one layer on a baking sheet and toss over the cheddar, pumpkin seeds and pine nuts. After the avocados have had 10 minutes, pop this lot in the oven for the remaining 5 minutes.
Cover the onion in white wine vinegar and a pinch of salt.
Toss the feta and romaine together. Scrunch the onion up with your hand and add this to the lettuce mix. Dress all of it with oil, vinegar, salt and pepper.
Scatter some tortillas on the bottom of a plate, add some salad and poke some pieces of avocado in there. Grab a final handful of tortillas, nuts and seeds, crush them a little with your hand and sprinkle over the salad.