revani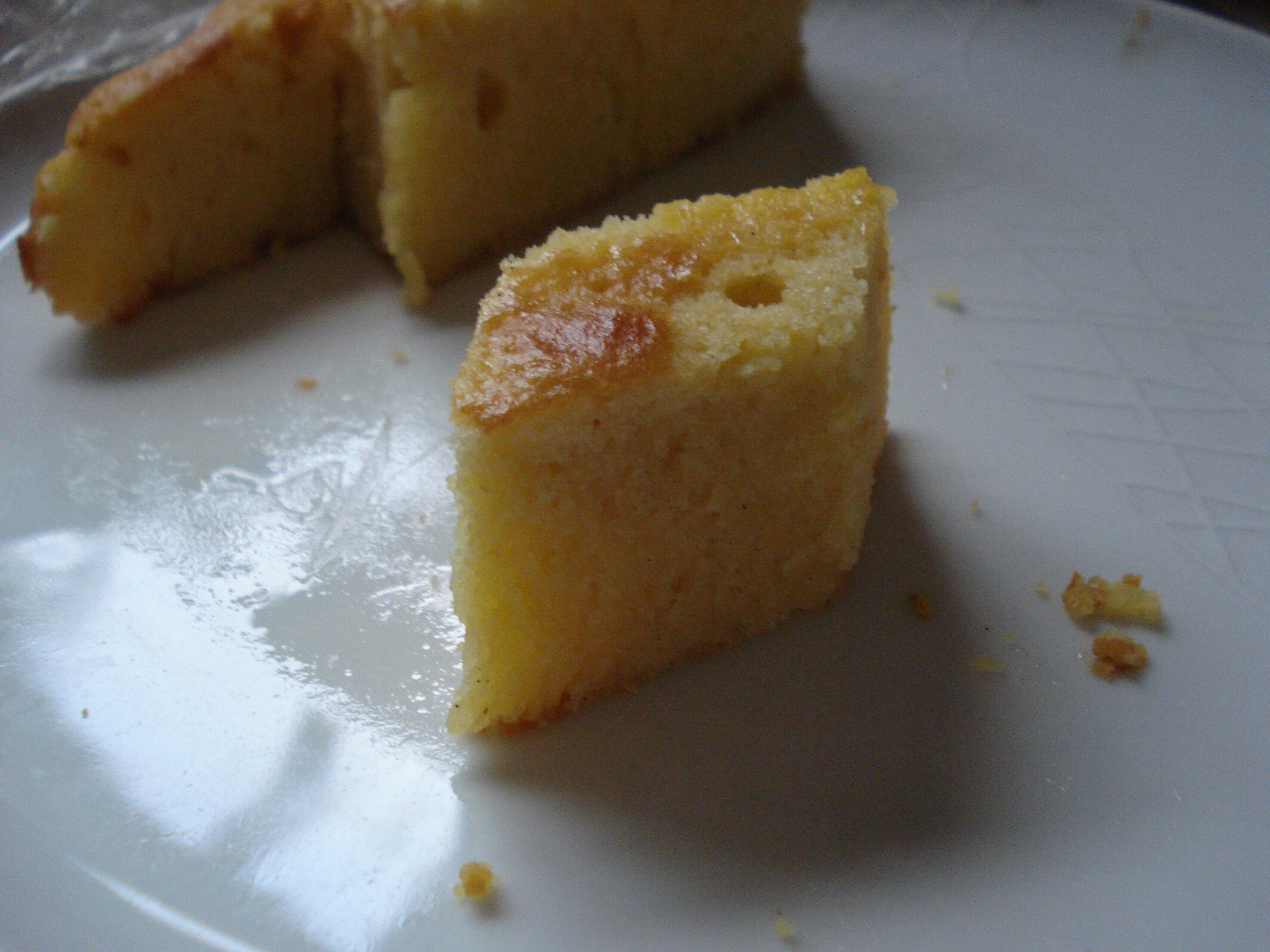 I spotted this little gem on the pages of an Ottolenghi article in Waitrose magazine and made it immediately: it's a squidgy and sweet Turkish cake. Surfing around it seems to be a very popular and traditional dish and when you taste it it's not hard to see why. It's kind of like a drizzle cake in that you bake a sponge, then slice it up and pour over a syrup while it cools. And definitely follow Yotam's advice: it improves immeasurably overnight as the cake soaks up more and more of the lush, sweet juice. Perfect with a cup of tea.
You are supposed to use marmalade in the batter but I used some leftover orange jelly.
You know the other clever bit? Cutting the cake into diamonds. No messing about with even slices, just merry little diamonds which are easy to eat and cute for the virtue of being different.
Revani (makes about a 20 piece cake if cut into diamonds):
5 eggs, separated
100g caster sugar
50g plain flour
100g semolina
Zest of 1 orange
50g butter, melted
50g marmalade / jelly
For the syrup:
250g caster sugar
2 tablespoons lemon juice
1 teaspoon vanilla paste
1 orange, halved (the one you zested above)
Preheat the oven to 180°C. Grease a 21cm springform tin and line with greaseproof paper. Beat the egg yolks and sugar together until pale and then incorporate the flour, semolina, pinch of salt, zest, butter and marmalade. Continue beating until smooth.
In a separate bowl whisk the egg whites to soft peaks and then gradually fold into the batter. Pour the batter into the tin and bake for 20 minutes or until a skewer comes out clean.
While the cake is in the oven make the syrup. Put all the ingredients in a saucepan with 300ml water and bring to the boil. Simmer for 10 minutes.
While the cake is still warm and in the tin, slice it into diamond shapes about 3cm wide. Pour the syrup over the cake – it will look like too much but it will take it all! – and leave to cool and let the cake soak up the juice. You can eat it straight away but it's so much better if left overnight.