roasted new potatoes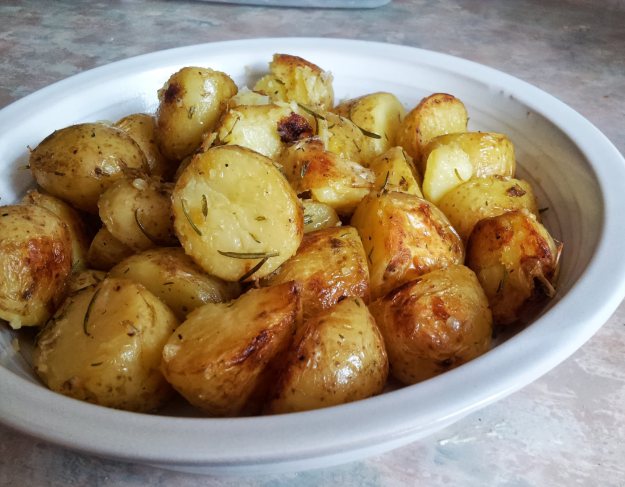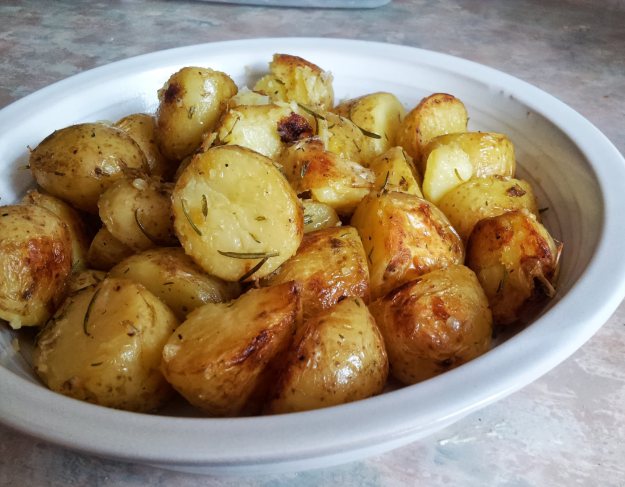 For all the different things I make on this blog, I do still love a roasted potato as often as I can. Usually fluffy varieties are the ones, but a new potato can be a great alternative if treated right. Although to be honest slathering anything in rosemary, garlic and thyme is often a good idea.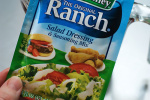 Really though, I made these as a vehicle for ranch dressing. When relatives come back from the States they bring food gifts like sweets, and the occasional sachet of Hidden Valley Ranch dressing. It's MSG-tastic but when made up with mayo and milk makes a creamy, thick and delicious dip that goes well with crudites, salad potatoes, crisps, salad, chicken, green veg… it's really good stuff.
Roasted new potatoes (serves 4 as a side dish):
250g new potatoes, scrubbed and halved
3 cloves garlic, squashed
3 sprigs rosemary
2 sprigs thyme
Preheat the oven to 220°C. Heat a large lidded casserole on a hob and add a little oil and a knob of butter. Add the herbs and garlic, fry for 30 seconds and then add the potatoes. Turn several times in the flavoured oil to get them started, then cover and transfer to the oven.
Roast for 35 – 45 minutes, turning occasionally until browned and fudgy in the middle. Serve with ranch dressing.