royal china canary wharf restaurant review

Famous for their Dim Sum, Royal China has a reputation as the place to go for bite-size Chinese treats. Based in prime areas of London, the restaurants are centrally located on Baker Street, as well as in Bayswater, Fulham, Harrow-on-the-Hill and Canary Wharf. I visited this branch, which sits outside the main glut of outlets at a relaxed parade that overlooks the Thames. My dining partner and I were nearly the first people to sit down at 12pm, but by 1pm it was packed. What surprised me most was the mix of clientele. Yes, plenty of suits and ties as I expected. But also couples having lunch. Families. With space for 80 there was room for all.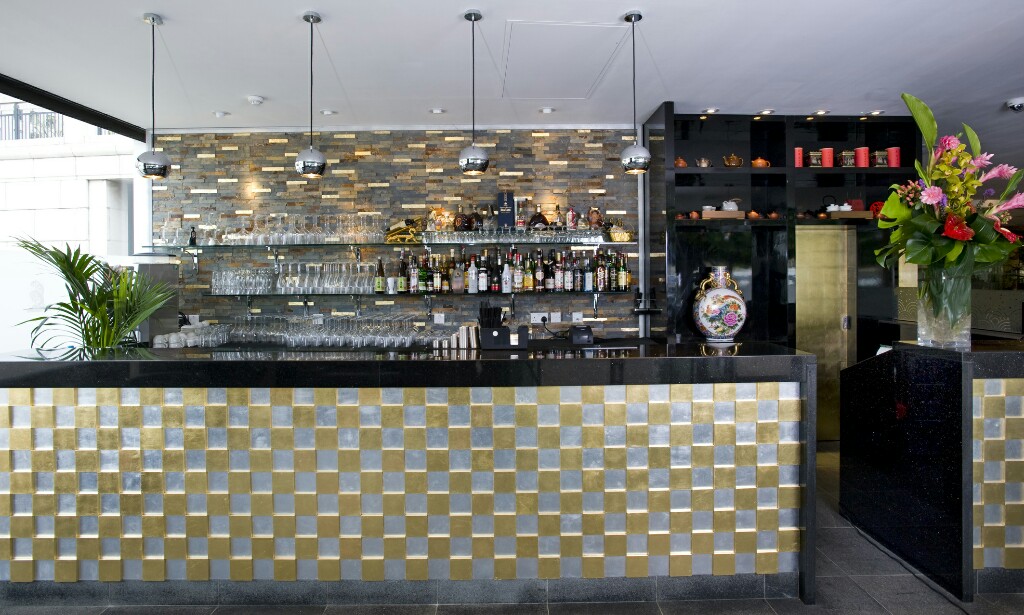 It's a gorgeous looking place. Clean lines, muted colous and luxurious Chinese illustrations give a sumptuous feel. Despite the number of covers available, it doesn't feel cramped at all.
We tried several dishes, dim sum ranging from soft to crisp, sweet to savoury. We dove into the steamed buns. First the honey pork puffs, sticky like the sweetest sausage roll you'll ever taste. Then the ham and onion bun, slightly soft but the top gently browned. It's like a pillow of luscious savoury things.
We also had one of the most intricate of dim sum that requires exceptional skill: small pockets containing a piping hot soup. Delicious! We rounded our meal out with a simple chow mein dish.
Also we had to try the chicken feet in black bean and chilli. There's something to be said for using every part of the animal, and I'd not tried it before. The flavour was great – punchy and savoury. But it was a bit of an ordeal getting through all the small bones. I'm glad to have tried it but I'm not rushing to have it again.
Service was brief but attentive. Staff were quiet but helpful when I was trying to decide how much dim sum I should order.
Royal China offered excellent food, well presented in elegant surroundings. They offer a reasonable three course lunch menu for £15 which I'll definitely be trying sometime.
30 Westferry Circus
London
E14 8RR
I was a guest of Royal China. I was not required to give a positive review.