spaghetti elvedenese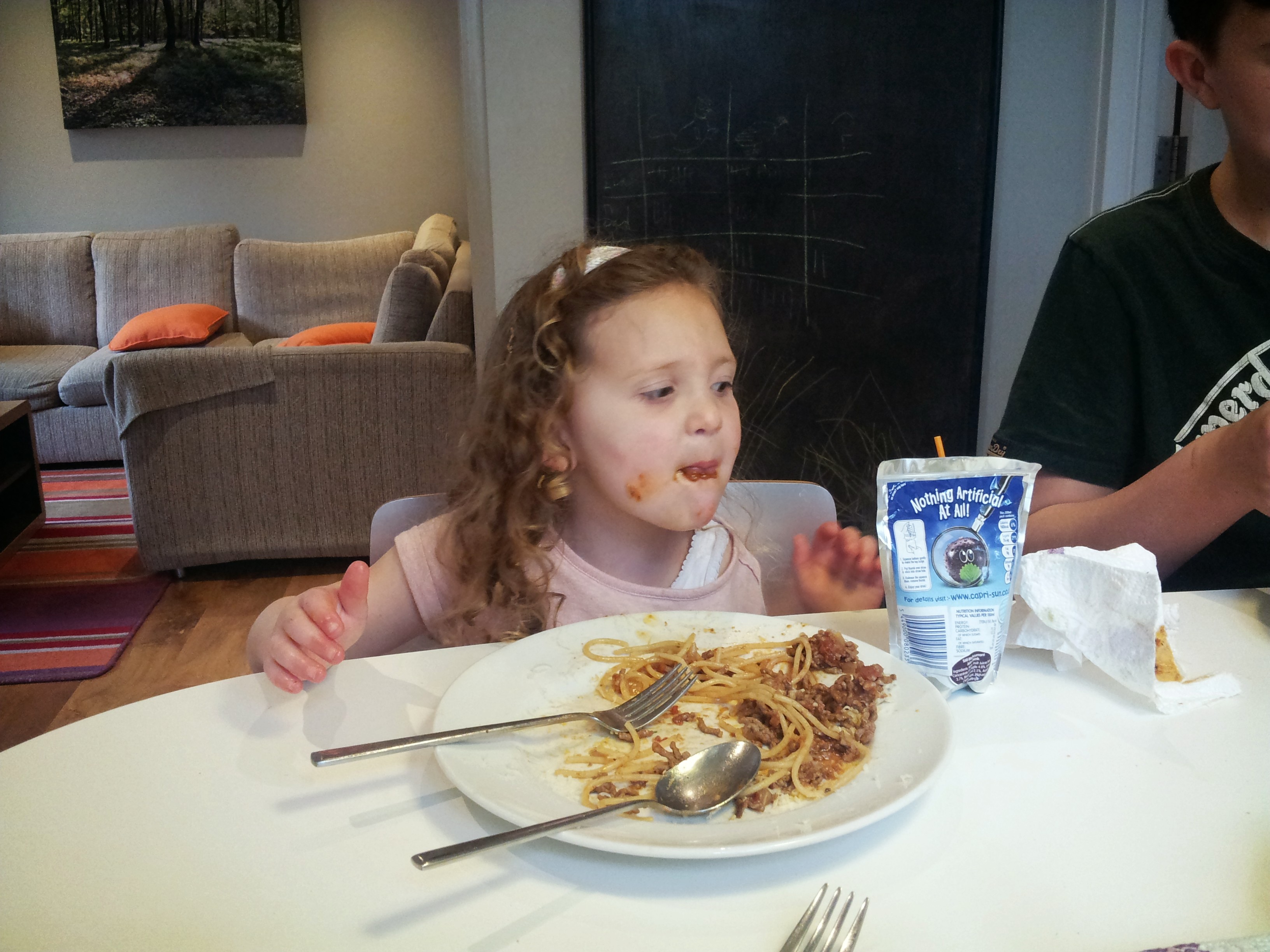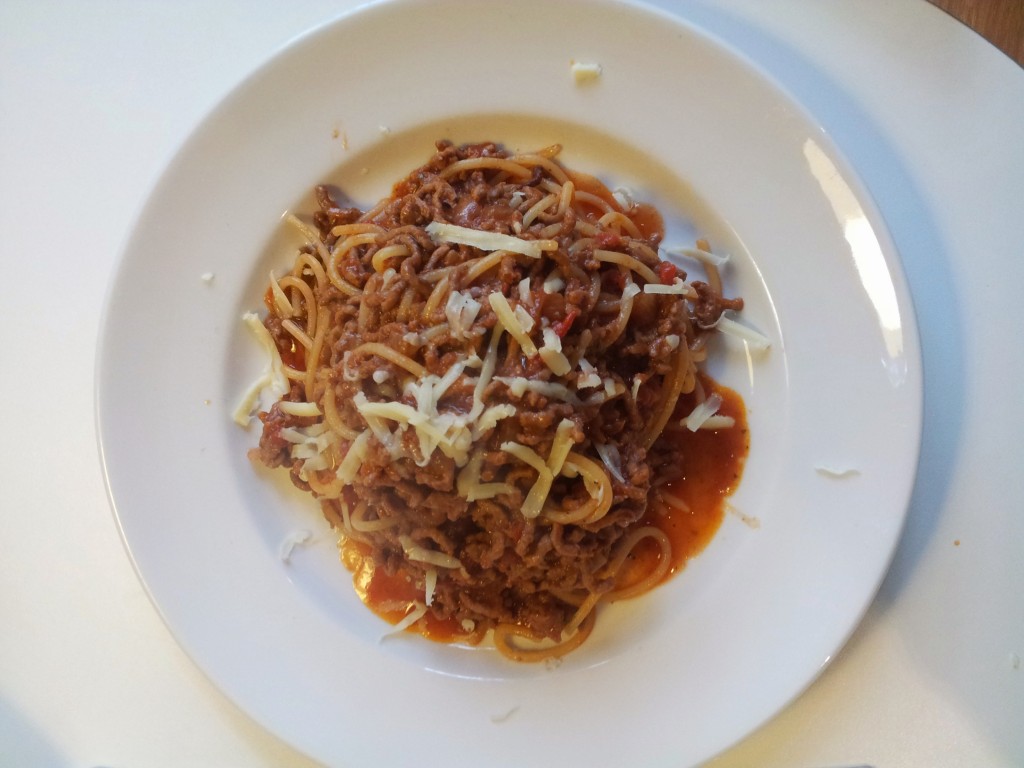 Some of the best meals come when your hands are tied; everyone's hungry and you just have to work with what you've got. I had this recently whilst on holiday at Center Parcs Elveden Forest. Worn out from trekking, swimming and climbing, the troops needed fuel!
We've been to this village several times over the years and never failed to have an amazing time. We have kids separated in age by 9 years. This presents it's own challenges which is well catered for by the variety of activities available. The big 'un can go climbing trees and archery whilst the littl'un can go to fairy parties and learn to ride a bike. I've always loved the swimming complex, packed with inventive ways to be thrown about in the water.
And of course you can return to the home base of your self-catering villa. Being a cooking-loving kinda person I always cast a critical eye over the kitchen. You're sorted for an oven, hob, microwave, dishwasher, fridge and letterbox-sized freezer. The range of utensils and pots can be challenging, with what seems like the Argos value pan set in the cupboard. There's just three things I wish they'd include in the standard kitchen kit to keep me happy: some tongs (invaluable for turning things on a grill, and the best thing for serving spaghetti dishes), a decent knife to chop an onion with (blunted for safety no doubt), and a decent-size casserole dish. For this dinner (to feed 4) I had to juggle a couple of pans to cook my mince mixture.
I can't be the first person to make spag bol here surely? It's a real challenge to try and make family portions in small pans.
This is a minor criticism. I'm certain I must be the only one grumbling about this issue but being a food person the kitchen situation is never going to be perfect.
So here's my rescue dinner, a kind-of crowd pleasing spaghetti bolognese, with odds and ends from home and a few essentials from the village supermarket. If you can pick up Knorr Flavour Pots they're a great way to shortcut flavour into your dinners.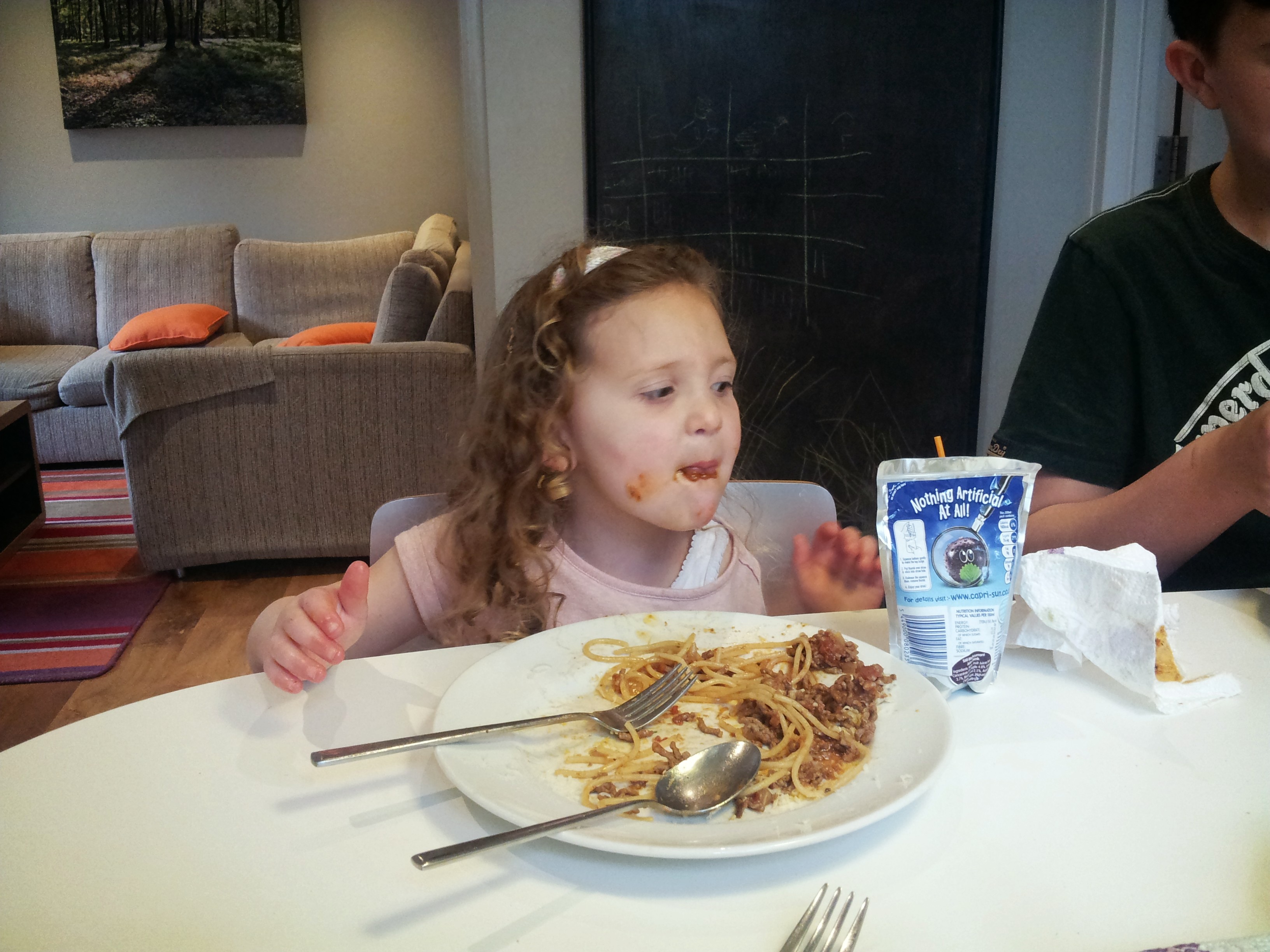 spaghetti elvedenese
Ingredients
500

g

beef mince

2

onions

peeled and diced

1

tin

tomatoes

1

Knorr Mixed Herbs flavour pot

1

tablespoon

tomato ketchup

1

teaspoon

Marmite

rounded

200

g

spaghetti
Instructions
Brown the mince in a saucepan, in batches if required. Put to one side when done, removing with a slotted spoon. In the same pan, gently fry the onion. Once the onion has softened, pop the mince back in the pan.

Add the tomatoes, then fill the tin back up with water and add that to the pan too. Stir in the stock pot. Once it all comes up to the boil, add the ketchup and Marmite. Cover and simmer for 15 minutes while you cook the pasta according to the packet instructions.

As the pasta finishes, check the mince for seasoning. Drain the pasta and then combine in the pan with the mince. Give it a real good stir for a minute to let the spaghetti soak up the flavours. Serve with grated cheese and crisp salad leaves.