turkey and mushroom pie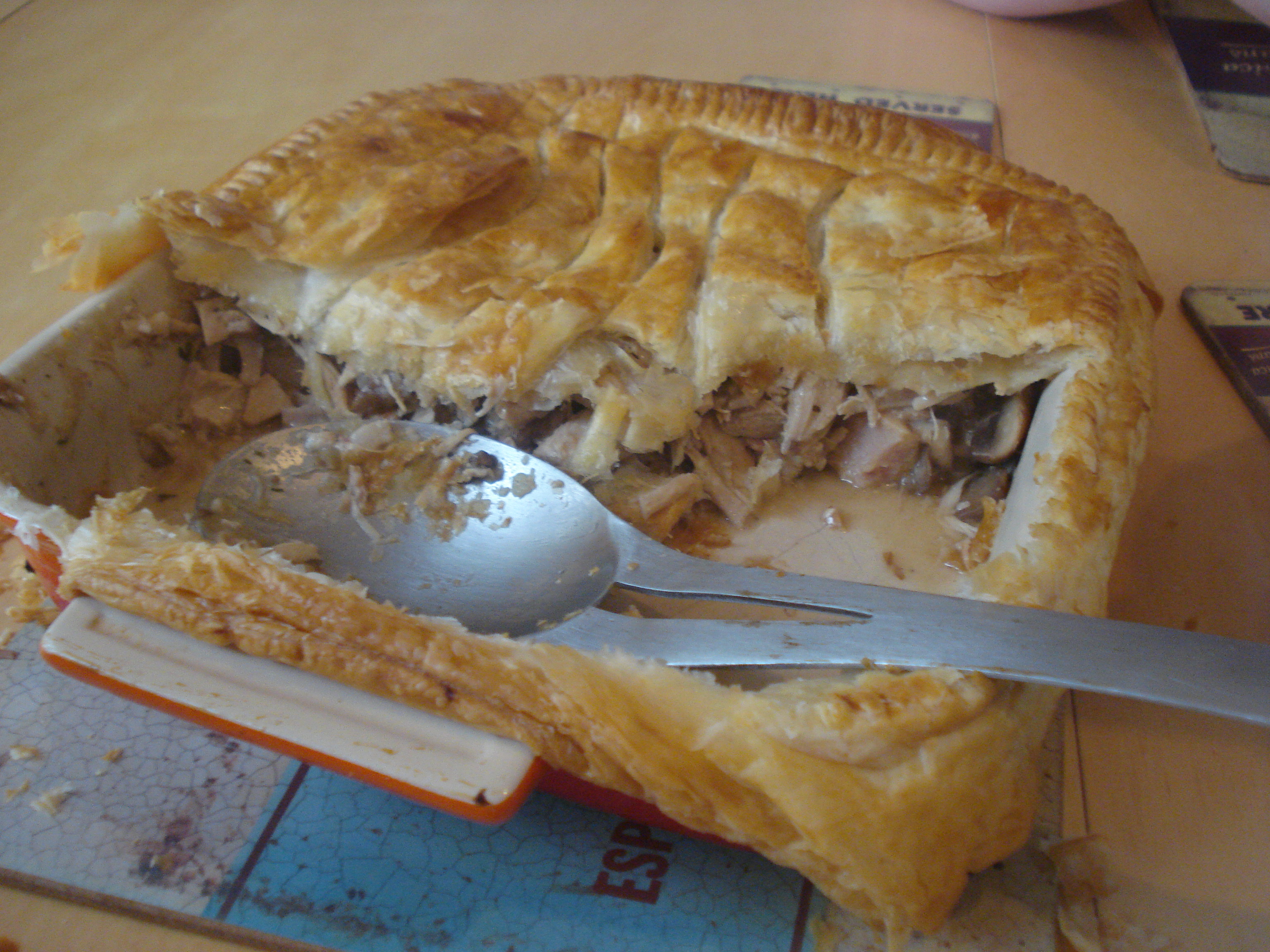 What's that you say? You have leftovers from Christmas Day? Unheard of.
Previously I've made Jamie's sweet leek pie with leftover poultry and it's brill. Using that as an inspiration I made a mushroom version and it's just as good.
Turkey and mushroom pie (serves 4 – 6):
1 onion, diced
1 sprig rosemary, leaves picked and chopped
300g chestnut mushrooms, sliced
Christmas dinner leftovers, about 800g (I had turkey and stuffing)
500ml stock (ideally turkey stock made from the carcass, but chicken would be fine)
300ml creme fraiche
A sheet of ready-rolled puff pastry
1 egg, beaten
Heat a little oil in a large casserole dish, then add the onions, rosemary and mushrooms. Stir fry a little and cover with a lid to sweat for about ten minutes. Add the turkey leftovers, stock and creme fraiche and simmer for ten further minutes.
Preheat the oven to 170°C. Pop a sieve over a saucepan and tip the turkey mix into the sieve. When the creamy gravy has all strained off transfer the mushroomy meat to a baking dish and cover with the pastry. Brush with the beaten egg and bake for 30 minutes or until golden. Serve with the creamy gravy that has been warmed through over the hob.