what's new? a round-up
Here's a round-up of small items, little recipes and other nuggets that I want to draw attention to…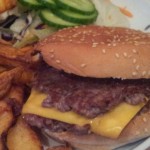 Serious Eats has been on a proper roll lately, with a couple of recipes in particular I just had to try: smashed burgers being one. Take two patties, but squish them down as thin as you can and then sandwich cheese together. It makes a really fun burger with a salty, crusty crust. See the full recipe.
General Tso's Actifry chicken completed the Serious Eats carnival. Super-crunchy bits of chicken thigh, coated in a sweet-spicy sauce that is incredibly addictive. You have to try it.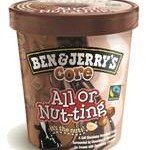 I tried out Ben & Jerry's All or Nut-ting Core flavour ice-cream. I am a sucker for nut-flavoured ice-creams; pistachio, macadamia, hazelnut… this hazelnut ice cream with a nutella-style core and nutty bits is absolutely brilliant and I have to force myself to put the lid back on each time.
Knorr's new Flavour Pots are delicious little things. I particularly like the Curry and Mixed Herbs ones, the former for a spicy shortcut and the latter for a herby kick, as per my spaghetti elvedenese.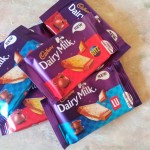 Some new Cadbury's biscuits have got LU and Ritz embedded in Cadbury's chocolate. I wasn't fussed by the LU ones, but the Ritz were heavenly – the perfect blend of sweet and salty.
Olive it! I was sent a cute little olive recipe book, with some mean minds behind it: Jose Pizarro and Omar Alibhoy. My family adore olives so I'll be making a few of the recipes for sure.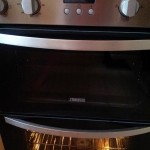 Big news for me as I finally replaced my oven which died in February. I got a Zanussi and it's perfect. Oddly I've never owned a new oven before so it was a real treat to take delivery of a new one. I went through the whole thing via ao.com and it was completely painless.
Thanks to Golin Harris, Storm Communications, Clarion Comms and Mischief PR for their samples.
Follow me on Instagram to get regular Big Spud updates.