chinatown, noodles and me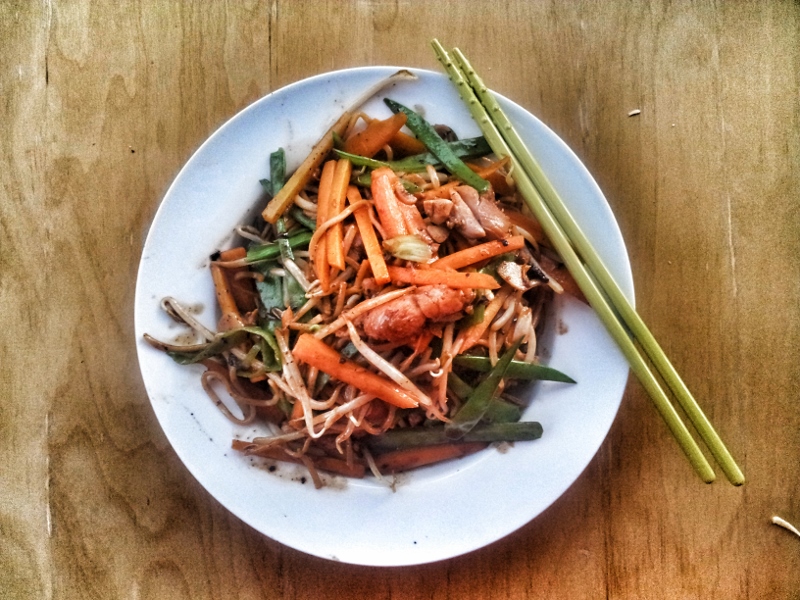 While I'm a self-confessed expert on the subject of potatoes, there's another carbohydrate I'm fairly clueless on: noodles. I know about the dried egg ones from Sharwoods, the soft ones from Amoy, and I'm aware there's such a thing as flat ribbon noodles, Udon (the chunky ones) and soba. Beyond that my knowledge is really sketchy.
Enter noodle pro MiMi Aye. I've known MiMi since I started blogging; she's one of the first people I remember connecting with in the early days of scribbling up my recipes. She's of Burmese descent and has an encyclopaedic knowledge across Asian cuisines. When I heard she was writing a book on the subject of noodles I knew (a) I was going to get a copy immediately (b) it was going to be fantastic.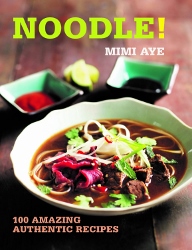 And how right I was. Featuring 100 recipes with noodles as the star ingredient, Noodle!
is a culinary tour compiling the best recipes and techniques. There's familiar faces like Pad Thai and chicken chow mein, and more unsung heroes like Mandalay Meeshay and Kuay Teow Rua. There's stir-fries, salads, soups and more and each one is enticing. I reckon I've cooked about fifteen of them so far and I've not been disappointed yet.
This slideshow requires JavaScript.
It's an excellent reference and perfect to put some noodley variety in your meal planner. You can buy Noodle! from Amazon here
.
As you might expect from a book concentrating on Asia, to cook a number of them you will require certain items in your larder. While many are available in your larger supermarkets there are some specialty ingredients that you just don't find in the Rayleigh Asda. I don't have Asian markets round my corner of Essex so sourcing some of this stuff is tricky. Of course the UK mecca of Asian produce is London's Chinatown. And who better to guide me round it than the author of Noodle! herself, MiMi. One warm, sunny evening in July we met up so she could give me the tour.
It began with a slightly shameful look when I confessed I only had a debit card on me, and cash is very much the currency of the neighbourhood. I should've guessed really. Luckily the shops I went into did take cards, but I'd get cash out next time to be sure. Our first stop was for some bubble tea, something I was only vaguely aware of and certainly hadn't tried before; for those not in the know it's flavoured ice tea garnished with tapioca 'bubbles'. As they shoot up the straw you get slightly squishy snacks to accompany your drink. An unusual one but wins you over in the end.
We then embarked on an exhaustive tour of MiMi's favourite shops and cafes, taking in racks upon racks of – what else – noodles, but also meats, fish, tofu, condiments, vegetables, seasonings, sauces, canned produce, spices… all crammed into tiny shops bursting with people.
The array of noodles available is frankly mind-boggling. Flat, round, vermicelli, Thai, Vietnamese, dried, fresh, wholewheat, sweet potato, egg… without a guide I would've shrugged and moved on, but MiMi steered me through the choices and recommended suitable varieties.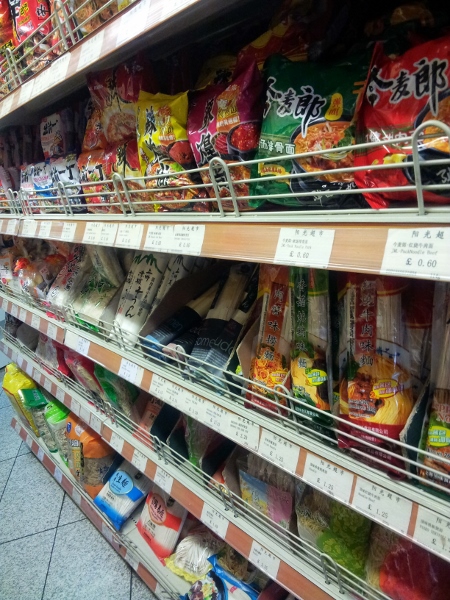 Culminating in a browse round SeeWoo, with advice on the best ingredients to get a lot of use out of, I picked up some great items. My final haul was a weighty bag packed with Noodle varieties, fish sauce, palm sugar, flours, chilli oil and many other bits.
Wandering around Chinatown I wouldn't know where to start on my own, but going with a wily pro was eye-opening. MiMi kept a running commentary going, explaining the history of items, the uses of these types of dried fish, the origin of these particular delicacies. I wished I'd written it all down! It was an inspiring, enlightening and fun evening.
So two bits of advice then: take cash, and bring your own favourite sturdy shopping bag.
MiMi offers Chinatown walking tours for small groups or individuals. Sign up for a Noodle Tour here. You find MiMi at Meemalee.com or find her on Twitter @meemalee.
Want more noodlage? Check out these recipes from around the blogs: goi chay, warm dressed noodle salad, tuna & mango with lime noodles, and pork aubergine noodle salad with ginger.