crispy polenta fries

I felt like something different for a recent barbecue. Much as I like wedges or caesar salads sometimes it's good to ring the changes. How about some crispy polenta fries? They go great with just about anything!
I use quick cook polenta, made up a little firmer than usual. Leave to set in the fridge, carve, breadcrumb and fry. One of the best things about this recipe is you can change what you mix the polenta in and the flavour changes drastically.
You can also make much of it in advance which makes it great if you've got people coming round.
Bonus tip: these crispy polenta fries work really well with a dash of rosemary salt – just bash some chopped rosemary with some sea salt and sprinkle over. And if you want to really push the boat out, add a drop of truffle oil to pull the flavours together!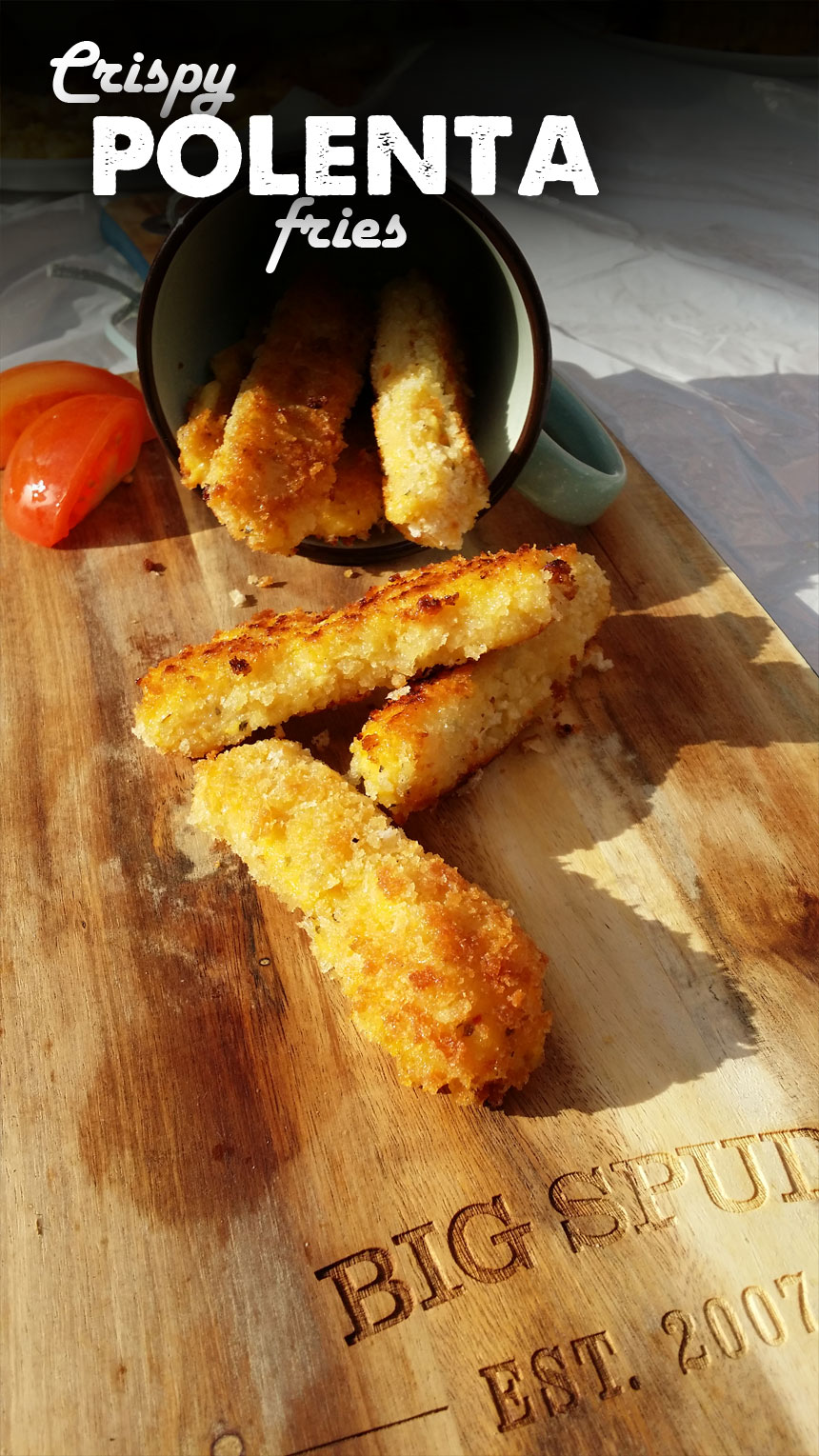 crispy polenta fries
Ingredients
400

ml

chicken stock

100

g

quick cook polenta

10

g

freshly grated parmesan

Pinch

mixed dried herbs

(I used oregano, rosemary and parsley)
For breading:
2

eggs

beaten

100

g

panko breadcrumbs
Instructions
Grease a 14cm square baking tray and line with baking paper.

Get the stock on to a fast boil. Mix the herbs, polenta and parmesan together and whisk into the stock in a steady stream. It will immediately thicken and keep whisking for another minute until smooth. Pour into the baking tray and smooth over. Leave in the fridge to set for at least an hour.

Get your eggs and breadcrumbs ready in separate bowls. Cut the polenta into finger shapes, and dip into egg then breadcrumbs. Put the polenta fingers in the fridge for another 30 minutes to keep firm.

Get a large frying pan over a medium heat and add a thin layer of oil. Fry the polenta fingers for a couple of minutes on each side until golden brown.
Looking for other unusual sides? Try my courgette fries, booze-braised sweetcorn or mushroom and herb polenta.