curried lamb breast with onions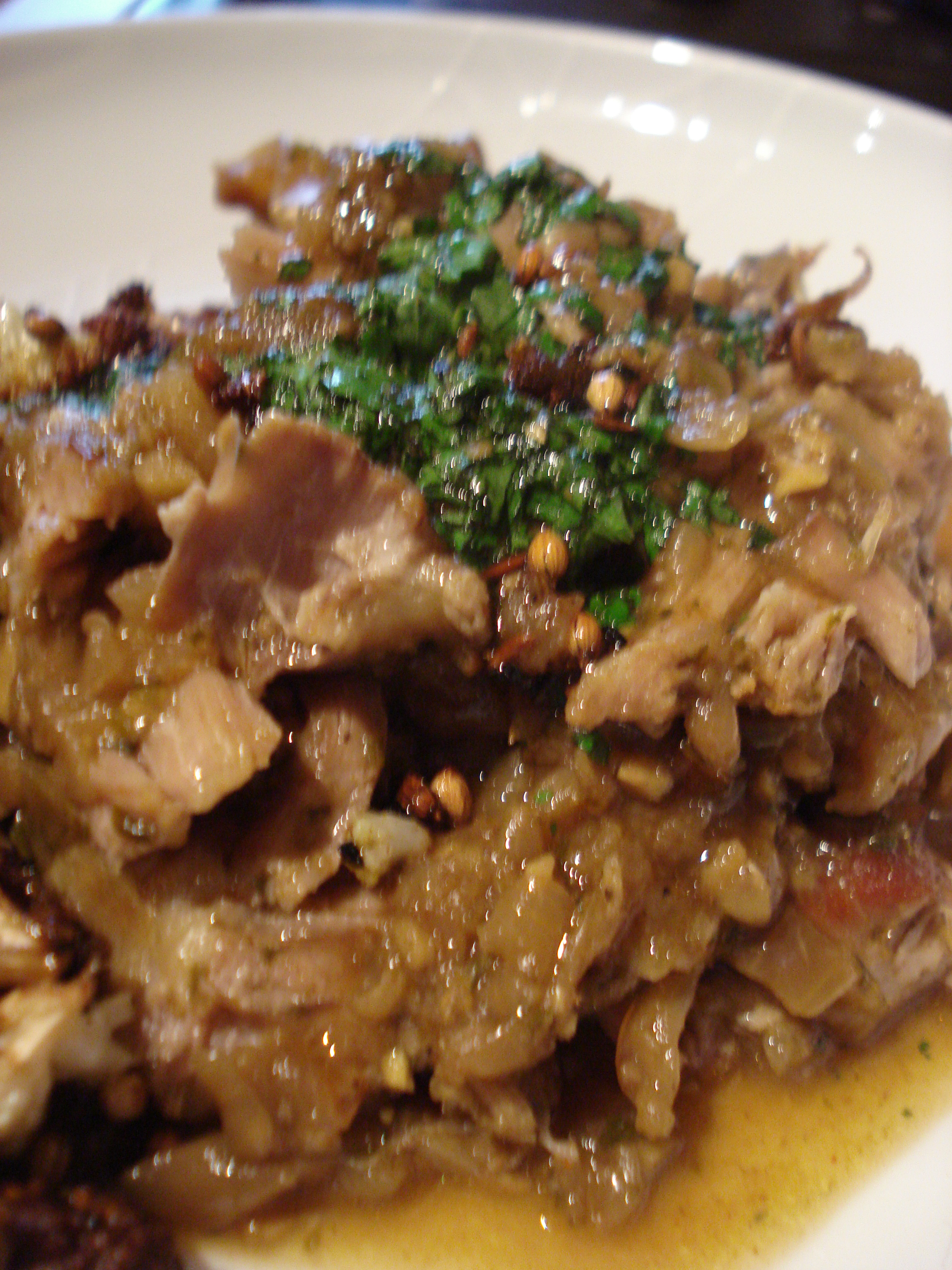 Flushed with the success of Simon Hopkinson's stunning lamb breast dish, I felt the only way it could be improved is with the addition of curry spices. The Indian flavours I felt would surely go well with rich lamb. At the same time I stumbled upon other people doing the same dish, such as Girl Interrupted Eating. She'd chosen to do this in the slow cooker so I thought I'd do the same. I asked if she'd fried the onions off beforehand, as in my experience onions aren't good at breaking down in a slow cooker. However in my haste I got on and cooked them off anyway, before Becky could reply that she didn't!
Mine turned out very nice – warming and spiced and just breaking through the fatty lamb. It kinda tasted like it had been baked in mango chutney. Juicy and filling, not what you'd call a light dinner! Good fun though.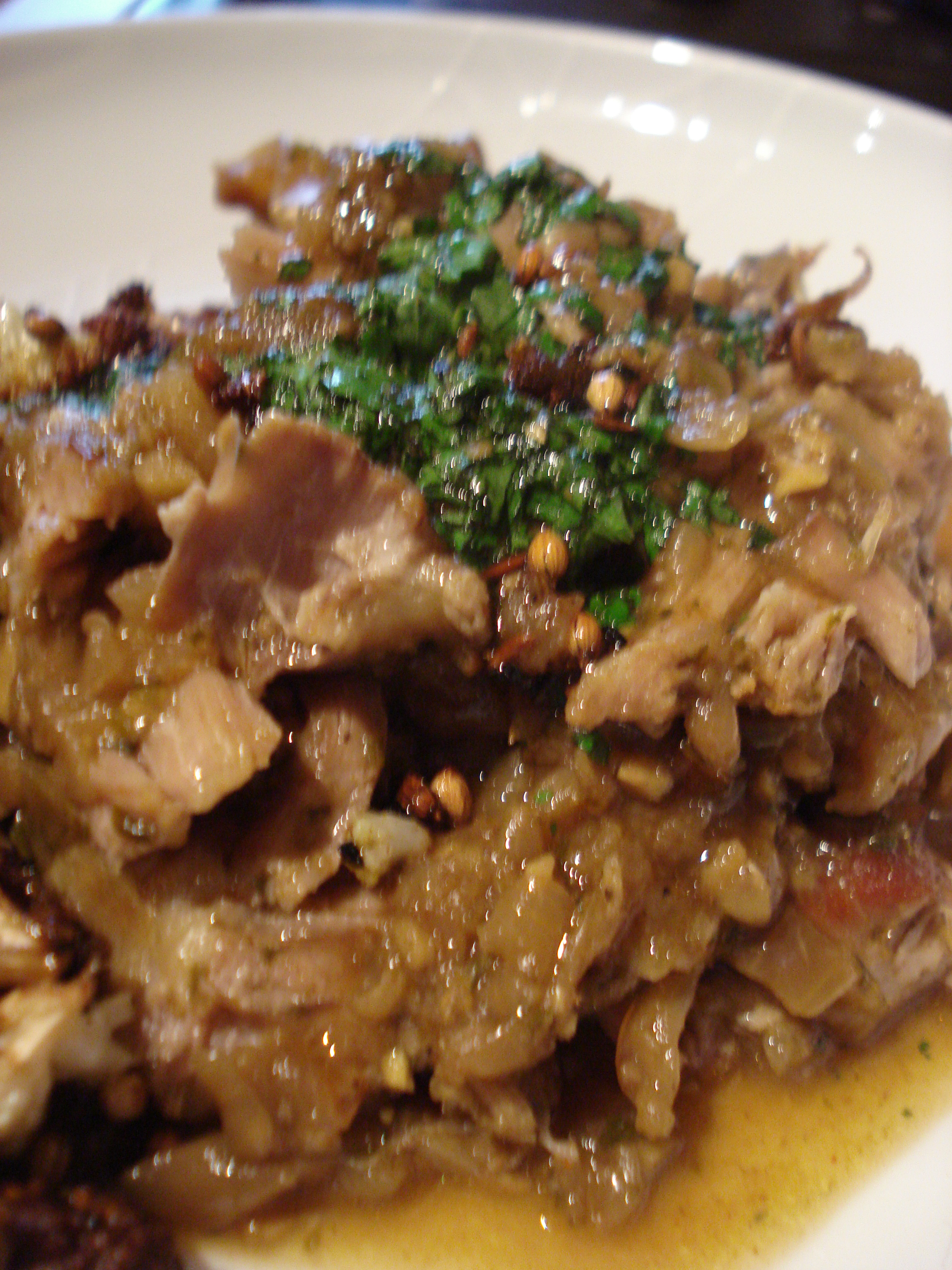 curried lamb breast with onions
Ingredients
800

g

lamb breast

3

onions

sliced

1

thumb-sized piece of ginger

peeled

3

garlic cloves

peeled

1

large bunch of fresh coriander

1

teaspoon

cumin

1

teaspoon

ground coriander

1

teaspoon

turmeric

1

teaspoon

garam masala

1

teaspoon

chilli powder

6

curry leaves
Instructions
Pre-heat your slow cooker to low.

Heat a little oil in a large frying pan and sear the lamb on each side. Put to one side while you fry the onions gently.

Remove the leaves from the coriander bunch and reserve for later. Put the stalks on a chopping board with the garlic and ginger and chop together to a chunky paste. When the onions have softened add the coriander / garlic / ginger mix. Fry for a minute and then add all the spices, frying for another minute.

Add half the onion mix to the slow cooker, pop the lamb on top then add the remaining onions. Add a splash of water and pop the lid on for about 6 hours, or until the lamb can be pushed apart with a spoon.

Remove the lamb to the side for one minute so you can remove any bones or gummy bits of skin 'n' stuff that lamb breast can have. Pop a sieve on a saucepan and put the onions into the sieve. Put the lamb and drained onions with a sprinkle of salt back into the slow cooker while you work on the reserved liquid.

Simmer the liquid until reduced by half, add a dash of white wine vinegar and the coriander leaves. Dish up the lamb and onions, spoon over the sauce and serve with crispy cauliflower.