general tso's actifry chicken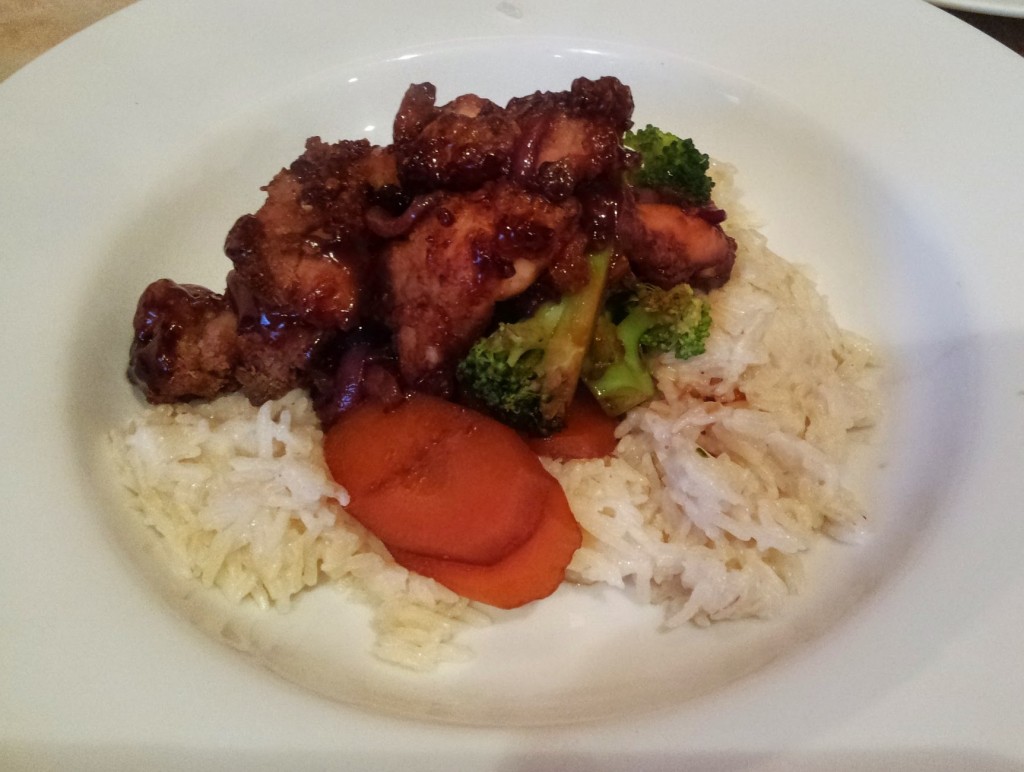 Isn't it strange how two Western cultures can create their own version of the same imported cuisine? "Moo shu beef", "egg rolls", "crab rangoon"… What are these odd things? They're found on menus of most Chinese takeaways (sorry,"takeout") in America. Yet in the UK they're completely alien. In my limited understanding, immigrants of different areas started these restaurants on different sides of the Atlantic and imported their food, Westernised: in the US, Hunan-influenced culture settled; in the UK Cantonese-style food dominated. General Tso's chicken is one of these American staples, as I found out reading this recipe on Serious Eats. What is this? And why does it look so darn tasty?!
I'll read just about any article by J. Kenji Lopez-Alt. They're packed with excellent research, brilliant recipes and infectious enthusiasm. But the photo of this one drew me in. I knew straight away it was going to taste good, and I had to try it.
His comparison to chicken tikka masala is bang on – a dish that has become the representative dish of that cuisine, though natives have never heard of it!
Whatever the derivation, it's crunchy chicken in a tangy-sweet sauce. It's closest cousin on an English Chinese menu (if you follow my train of thought) is crispy chilli shredded beef.
I didn't fancy breaking out the deep fat fryer so adapted the recipe for the Actifry. The fridge-drying phase is important – if you leave the chicken damp from batter it will slide straight off in the Actifry. The drying out allows the coating to properly adhere to the meat. It turned out brilliantly. The chicken was crisp yet juicy, the sauce was sticky, sharp and tangy, the whole thing comes together perfectly.
I think I'm going to go pester my local Chinese to add this to the menu.
Based on a recipe by J. Kenji Lopez-Alt at Serious Eats, tweaked and abused for my tastebuds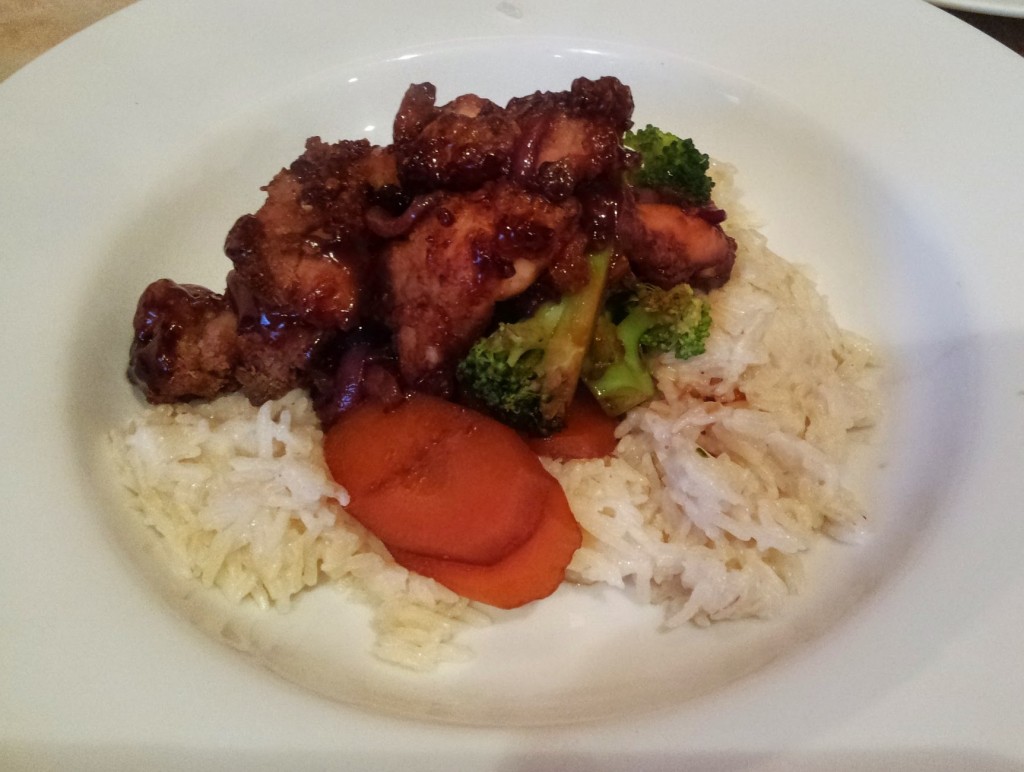 general tso's actifry chicken
Ingredients
For the marinade:

1

egg white

2

tablespoons

dark soy sauce

2

tablespoons

mirin

1/4

teaspoon

bicarbonate of soda

3

tablespoons

cornflour

450

g

boneless, skinless chicken thighs

cut into finger-sized pieces

For the dry coating:

100

g

flour

100

g

cornflour

1/2

teaspoon

baking powder

1/2

teaspoon

salt

For the sauce:

3

tablespoons

dark soy sauce

2

tablespoons

mirin

2

tablespoons

rice vinegar

1

tablespoon

vegetable stock powder

4

tablespoons

sugar

1

teaspoon

sesame seed oil

1

tablespoon

cornflour

2

cloves

garlic

crushed

1

inch

ginger

grated

2

red onions

peeled and sliced
Instructions
For the marinade: whisk egg white lightly in a large bowl, then whisk in the soy and Mirin. Set aside half of marinade for the dry coat. Add the soda and cornflour to one half of it and whisk to combine. Add chicken to large bowl and stir to coat thoroughly.

For the dry coat: whisk together the flours, baking powder, and salt. Add the reserved marinade and whisk until mixture has looks like breadcrumbs. Press the chicken into this mixture and shake off the excess. Place on a rack over a tray and place in the fridge for an hour.

Turn the Actifry on for 2 minutes to heat up. Add a tablespoon of oil and heat for a further minute. Add the chicken and cook for five minutes, then go in with some tongs to help separate some of the chicken pieces that may have stuck together. Cook for a further 25 - 30 minutes, until crisp and at least 68C on the inside.

Five minutes before the chicken is ready, fry the garlic, ginger, and onions in a frying pan over a medium heat. Combine soy sauce, wine, vinegar, stock, sugar, sesame seed oil, and cornflour in a small bowl and stir with a fork until dissolved and no lumps remain. Stir the sauce into the onions etc until it boils and thickens. Add the chicken and fold with a rubber spatula until all pieces are thoroughly coated. Serve with rice and mixed vegetables.