heston blumenthal's beef and dijon mustard sauce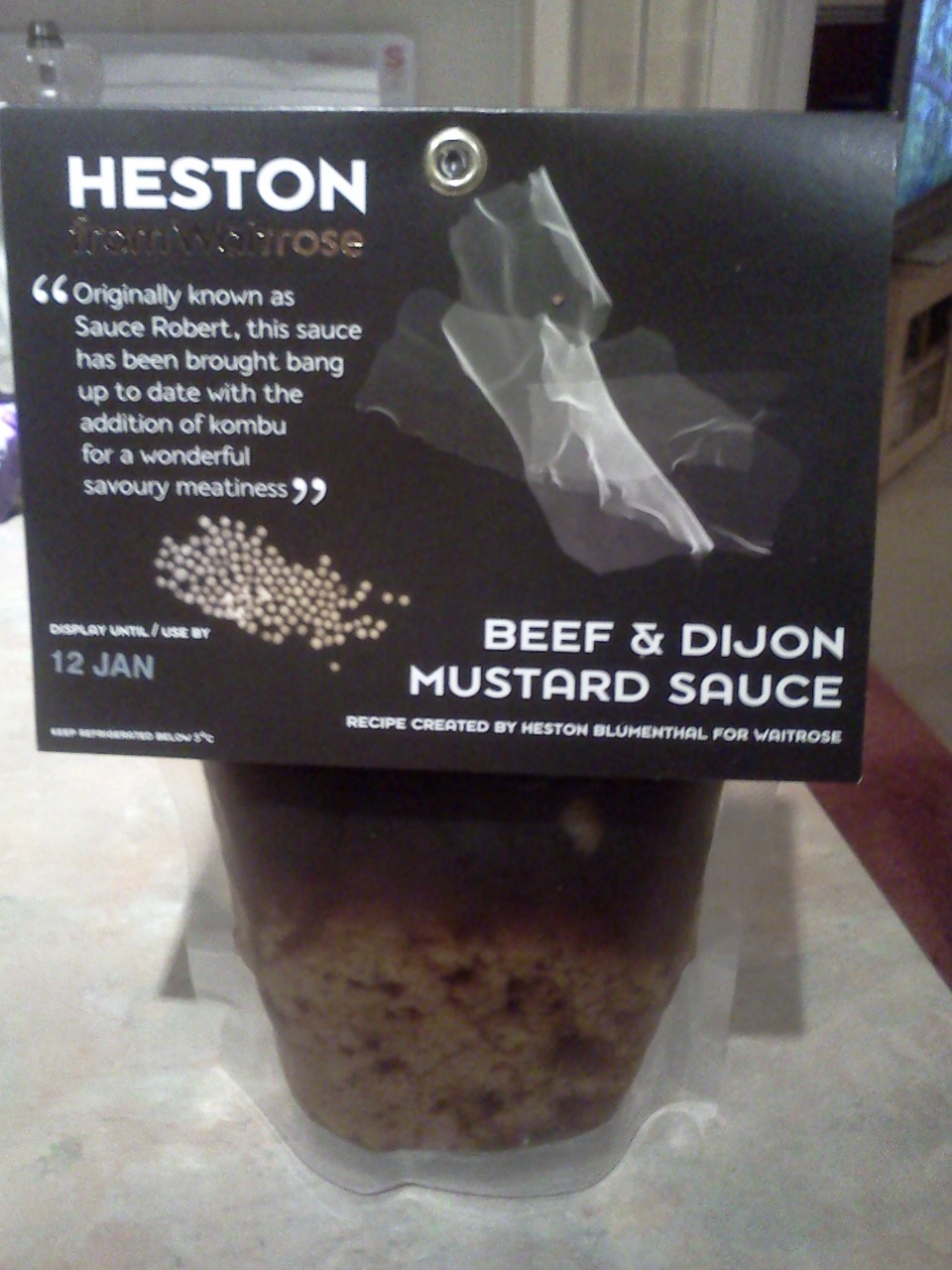 I took a rare trip to Waitrose armed with gift vouchers, which meant I could spoil myself a bit buying things I wouldn't usually reach for. I picked up some of this which at £2.29 for a little sachet of sauce is bit pricey. I picked up some sirloin steak too and thought it would be a good match. So I pan-fried the steak and while it rested warmed the sauce through in the same pan, and served it with some potato wedges.
Stone me it was good. Lick-the-plate good. A smooth mustardy flavour but packing seven shades of umami moreishness with each mouthful. According to the man himself it's a version of sauce Robert bolstered by one of Heston's favourite ingredients, konbu. I'd love to try making this at home sometime, but if I couldn't be bothered I've been convinced this is worth the money for a special dinner.