heston blumenthal's pea and ham soup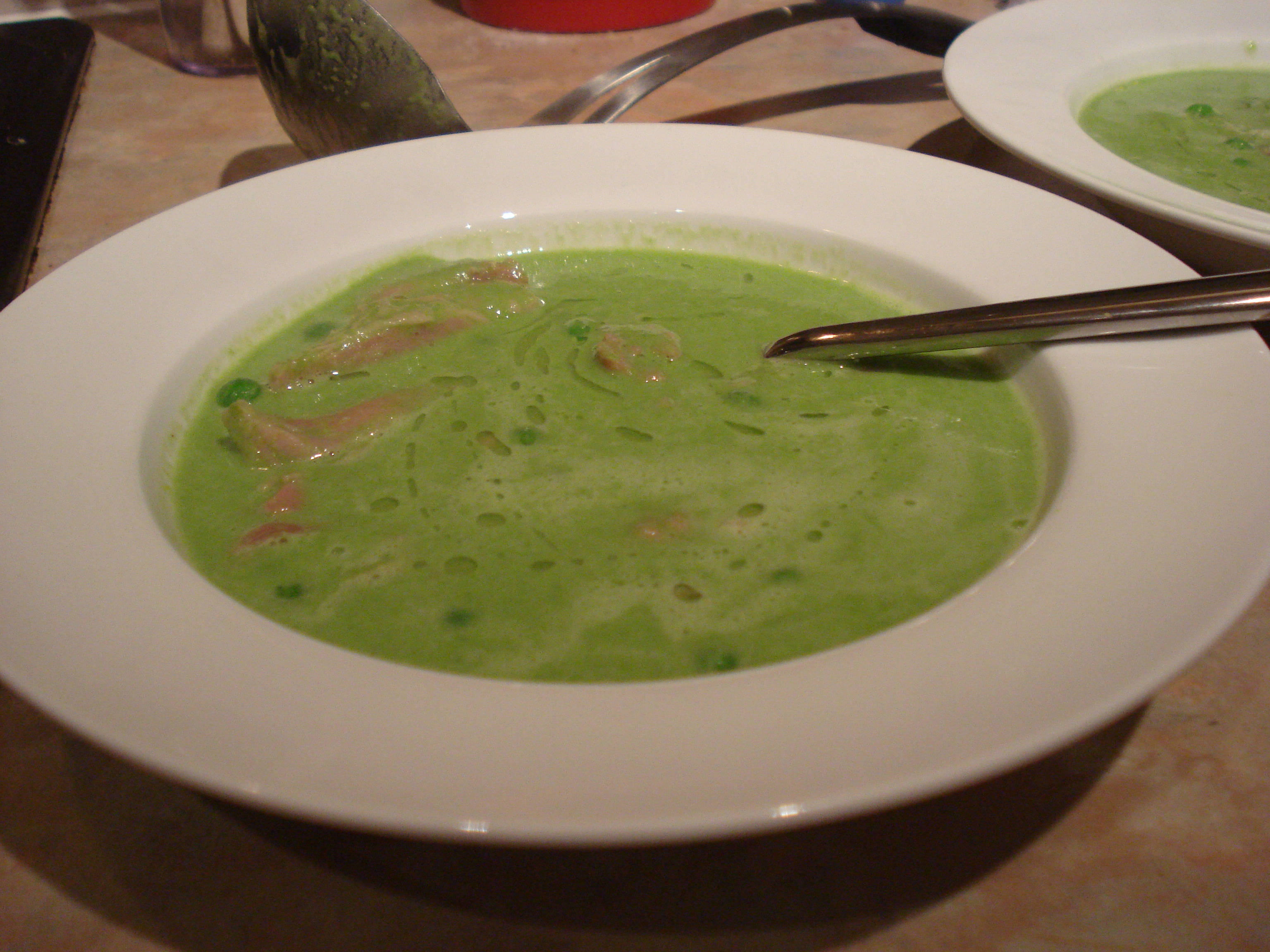 "You don't like small food, do you?"
That's something someone said about my eating habits a few years back. It's not completely accurate but did draw together a few of my food hates: sweetcorn, baked beans and peas. Baked beans remain the work of the devil, I'm still not really sold on sweetcorn (why does it always end up in tuna?) but over the years I have grown to accept peas. And if any recipe is going to fully convince me of the power of the pea, it's a Heston one. I was sent this recipe by someone who knows of my Hesotn obsession, and comes from his new book Heston Blumenthal at Home
.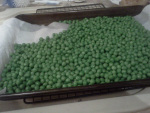 It's refreshingly free of bonkers twists, as long as you discount defrosting frozen peas. Oh yes, frozen peas – I think most chefs now accept frozen is the way to have peas if they're not straight from your garden. And the peas are barely cooked so they retain their vibrant colour and fresh taste.
The finishing touch, as is so common with Heston recipes (I'm looking at you, vanilla salt), the thing that just makes it. A few drops of mint oil is a crystal clear note among the comforting, meaty flavours.
It's absolutely delicious. Creamy and fresh, with a round, savoury flavour that is amplified in all directions. Do try it, it's brilliant.
Heston Blumenthal's pea and ham soup (serves 4):
1kg gammon joint
1 onion, peeled and sliced
1 carrot, peeled and sliced
1 leek, white part only, rinsed and sliced
8 mint leaves
30ml extra virgin olive oil
900g frozen peas
65g butter, diced
75g shallots, finely diced
1 clove of garlic, minced
160g unsmoked bacon, cut into lardons
Pre-heat the oven to 85°C. Pop the gammon, onion, leek and carrot into a casserole and barely cover with water. Bring to a simmer on the hob, pop a lid on it and transfer to the oven for 5 hours.
While the gammon cooks, put the mint in the oil and leave in a warm place to infuse. Line a baking tray with kitchen roll and layer the frozen peas on this to defrost and absorb excess moisture.
When the gammon is done, let the meat cool in the liquor. Sieve off the solids (Heston then says to discard the veg, but I squeezed out the excess juice and mixed with mash the following day for fab bubble 'n' squeak). Then shred 180g of the meat for the soup – the remainder you can keep for another day.
Get a large frying pan over a low heat and add 25g of the butter. Ad the bacon, shallots and garlic and sizzle for five minutes so they soften but do not colour.
Add 750ml of the gammon stock and bring to a simmer for 5 minutes. Add all but 75g of the peas and the rest of the butter and remove from the heat. Liquidize then strain through a sieve, squishing thoroughly to get as much good stuff in the pan as possible. Season to taste and reheat gently.
Use a hand blender to aerate and thicken the soup, then add the reserved gammon and remaining peas. Allow these to warm up and then serve, drizzling with mint oil.