incredible chicken sandwich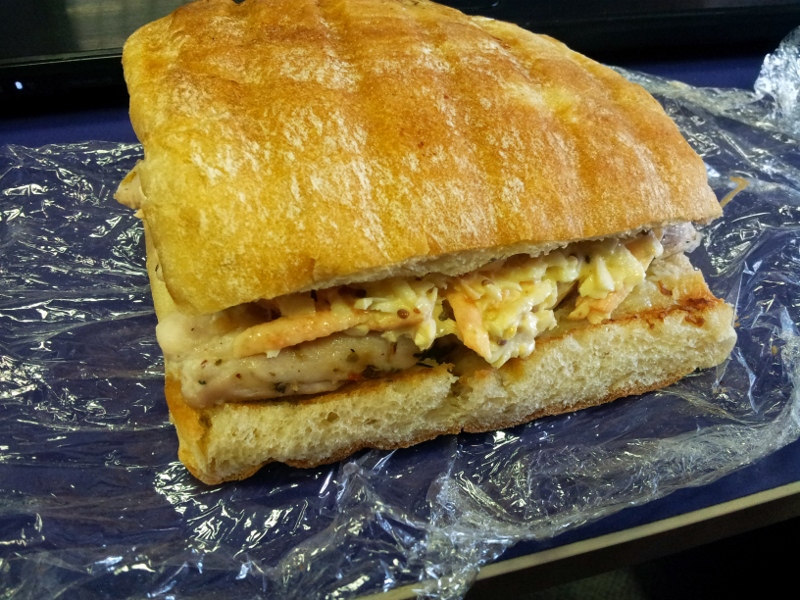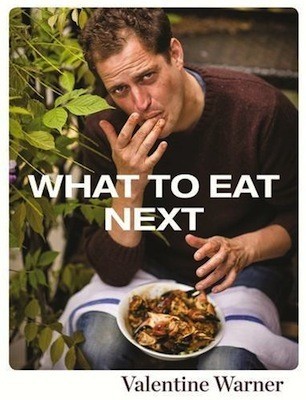 He takes a lot of flak, but I like Valentine Warner. I certainly like his recipes, which are usually easy to make, easy to eat and make you think "I think I'm going to give that a go…"
His latest book, What To Eat Next, is packed with these types of recipes. Duck legs with cucumber, spicy cracked crab claws, deep-fried hotate scallops… all eagerly plastered with post-it notes ready for the to-cook pile. Lots of these are interesting and comforting, with plenty of flavour. A few of the recipes are a little bit filler – do we need a listed recipe for quiche lorraine in 2014? – but the majority are really worth it. I particularly enjoyed his steak sauce, bursting with umami-rich ingredients like tomato ketchup and Worcestershire sauce. Polenta with kale and porcini was also a delight.
One big area of the book letting it down is the desserts, many of which are so simple as to be pointless. It's a part of the book easily skipped though, as there's only 15 pudding recipes.
Here's my take on one of the recipes from his book, a chicken sandwich with slow roast tomatoes and coleslaw. It's really moreish and absolutely delicious. Take it into work the next day and be the envy of your colleagues. The slow roast tomatoes can be made in advance, and in quantity. Can't be bothered? Put them in a high oven for 30 minutes. Not as rich and sweet, but nearly as good.
Click here to buy Valentine Warner's What To Eat Next on Amazon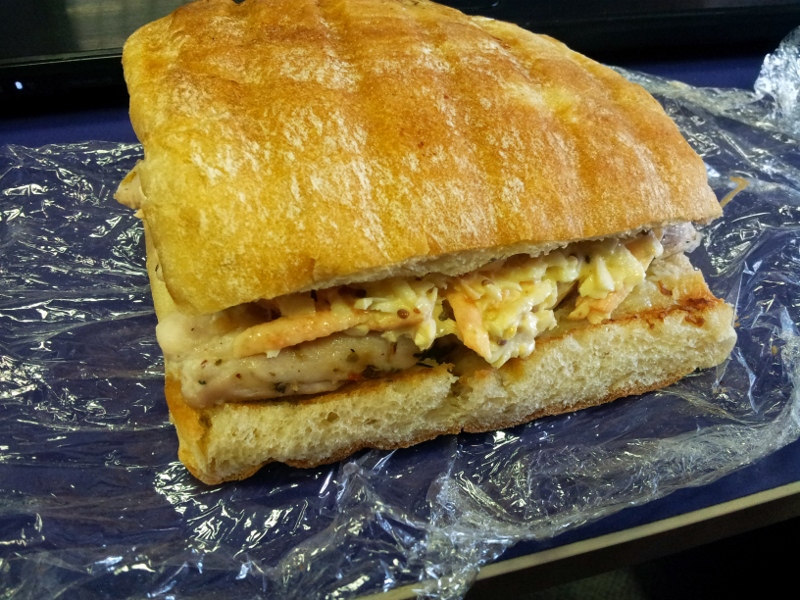 incredible chicken sandwich
Ingredients
For the slow-roasted tomatoes:

2

tomatoes

1

teaspoon

brown sugar

1

teaspoon

red wine veingar

Small knob of butter for each tomato

Pinch

dried thyme

For the coleslaw:

1/2

white cabbage

2

carrots

peeled

1

red onion

peeled

2

tablespoons

mayonnaise

1

teaspoon

Dijon mustard

1

teaspoon

wholegrain mustard

Lemon juice to taste

For the sandwich:

4

boneless

skinless chicken thighs

2

gherkins

sliced

2

ciabatta rolls
Instructions
For the tomatoes, preheat the oven to 100C. Halve the tomatoes and place cut side up on a baking tray. Dot with sugar, vinegar, thyme and butter and a little salt and pepper. Roast for 4 hours or until soft and sticky. Allow to cool in their juices.

Season the chicken all over and squash out flat. Fry in butter until crisp and browned on one side, then flip and repeat.

Meanwhile, shred the coleslaw veg in a food processor. Combine with mayo, mustards and lemon juice along with salt until it tastes yummy.

Toast your ciabatta on the cut side. Add the chicken, gherkins, tomatoes and a blob of coleslaw. Devour, and don't forget to wipe your chin.